While the construction of new sports venues never stops, a theme that's emerging with these multi-million-dollar facilities is being able to use them for much more than one specific sport or event. Here's a look at some of the new sports complexes that will be opening around the United States over the next year.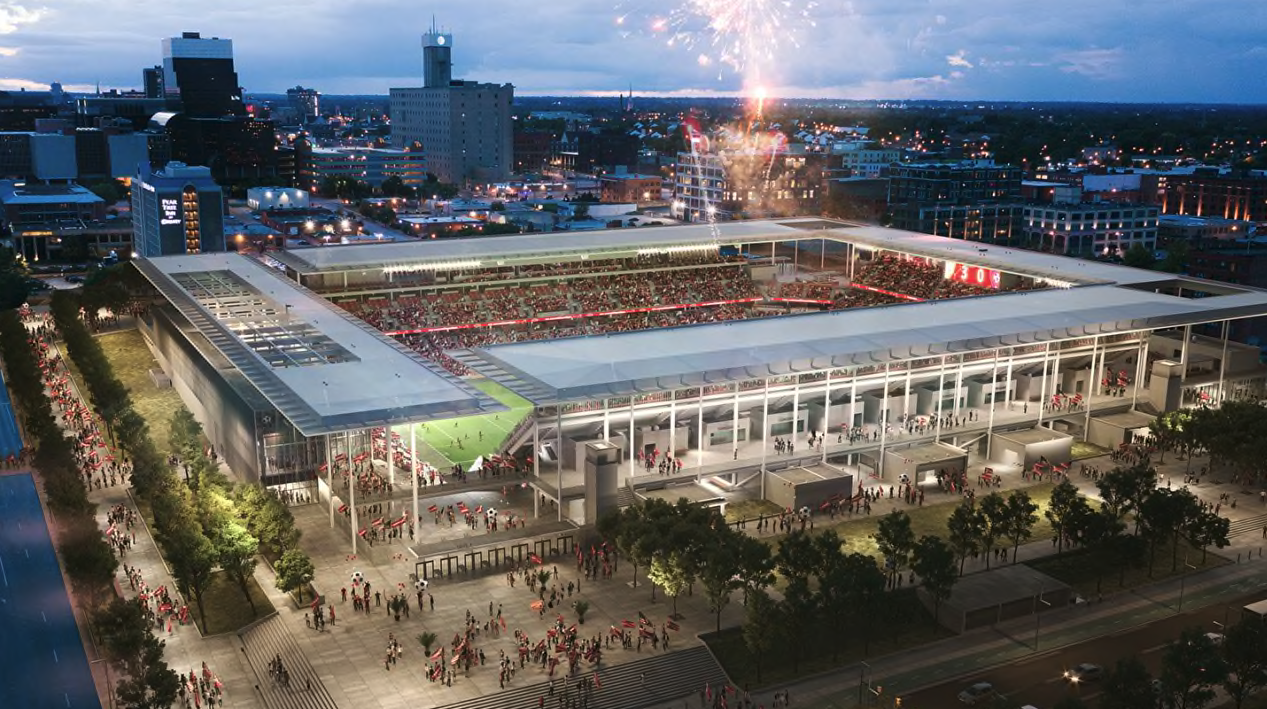 St. Louis, Missouri
OPENING: March 4
The home of upstart MLS franchise St. Louis City SC, CityPark is a 22,500-seat, soccer-specific stadium in St. Louis built next to Union Station in the city's Downtown West neighborhood. The open-air stadium features a grass pitch 40 feet below street level, surrounded by two tiers of seating that can add 2,500 more seats for a maximum of 25,000. The venue is topped with a clear plastic awning to keep out inclement weather while keeping in crowd noise and to avoid disrupting shadows on the pitch. Every seat will be within 120 feet of the action, the closest of any stadium in Major League Soccer. The closest seats will be 15 feet from the touchline.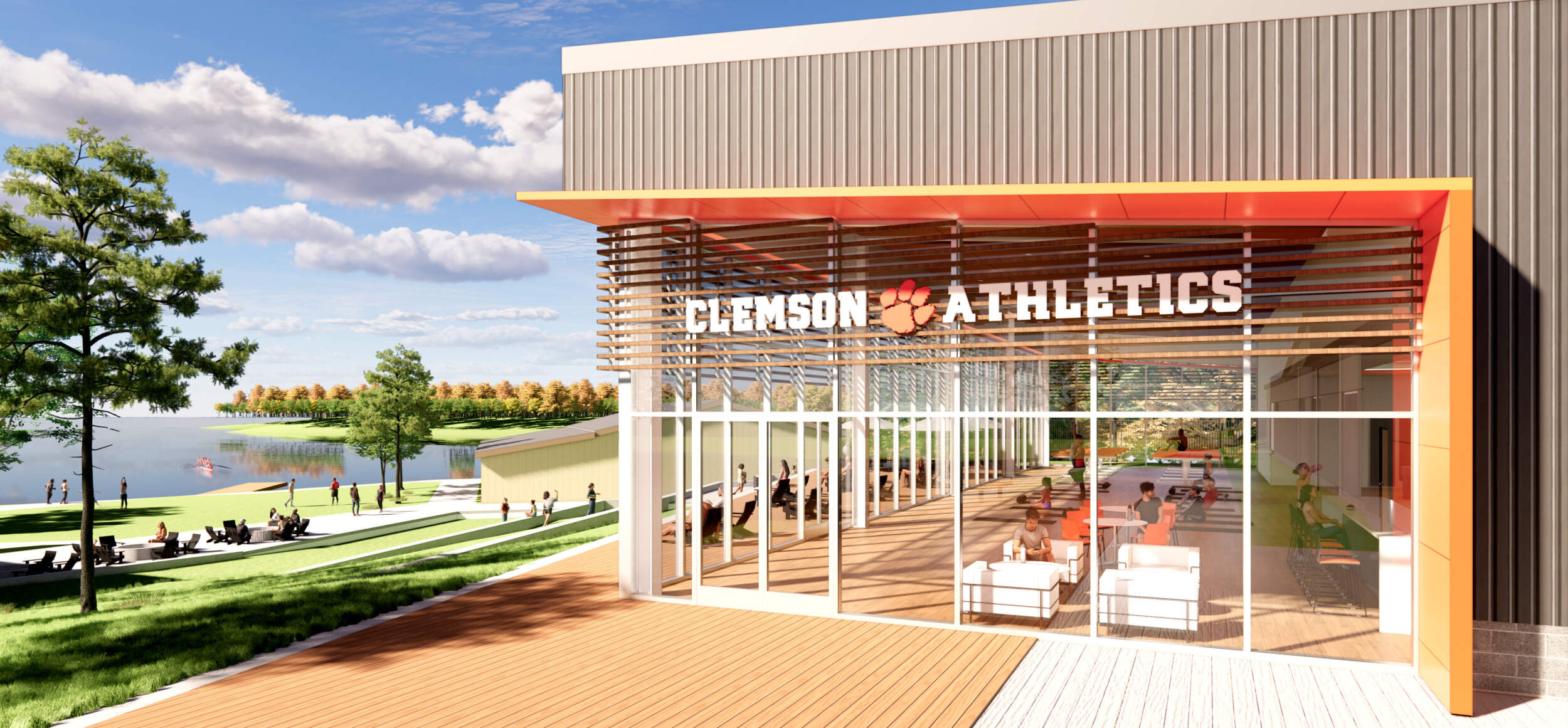 Clemson, South Carolina
OPENING: Late 2023
Clemson is improving the facilities of several of its women's sports teams, spending a total of $37.5 million on the project. A new 21,000-square-foot venue for the gymnastics team is part of the planned expansion. The complex will include a practice gym, offices, locker room, lounge and training room. The lacrosse team is getting a new stadium and 9,000-square-foot operations complex. The stadium is expected to have bleacher seating and artificial turf. There's also a new 10,000-square-foot training and recovery facility designated for sports science, nutrition, sports medicine, strength and conditioning. Rowing renovations include updates to the training room facility, new infrastructure and cosmetic updates.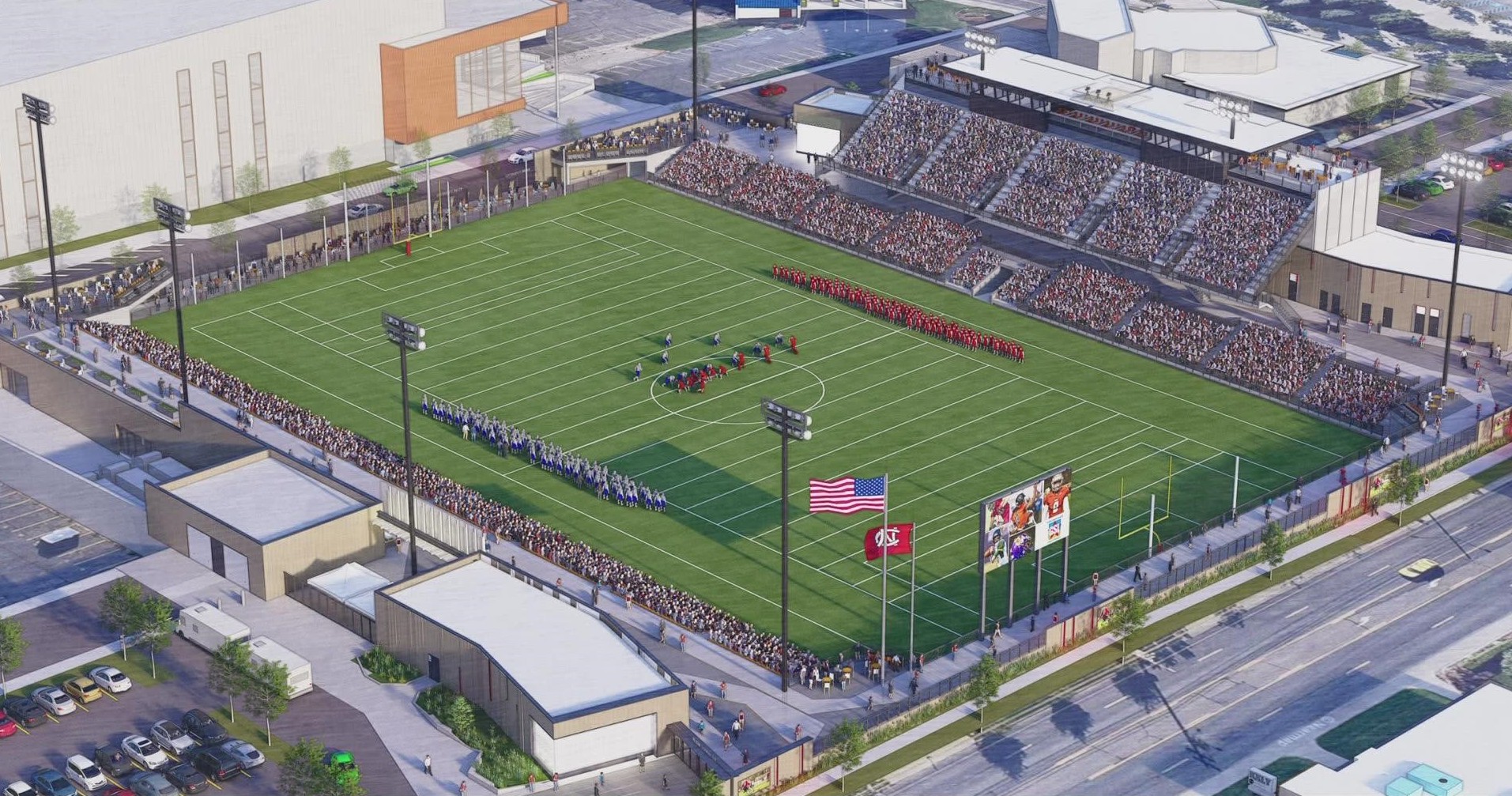 Spokane, Washington
OPENING: Fall 2023
The stadium will serve as home for a United League Soccer team that will begin play in 2024, as well as all of Spokane's public high school football teams. The venue will have a seating capacity of 5,000 for sporting events, and that number increases to between 10,000–12,000 seating and field capacity for events such as concerts. The stadium will have a customizable digital reader board and lighting. The LED light displays around the exterior of the stadium will change color to accommodate home field advantage for different high school host teams. The stadium is easily accessible to downtown retail, dining, hotels, cultural and entertainment amenities.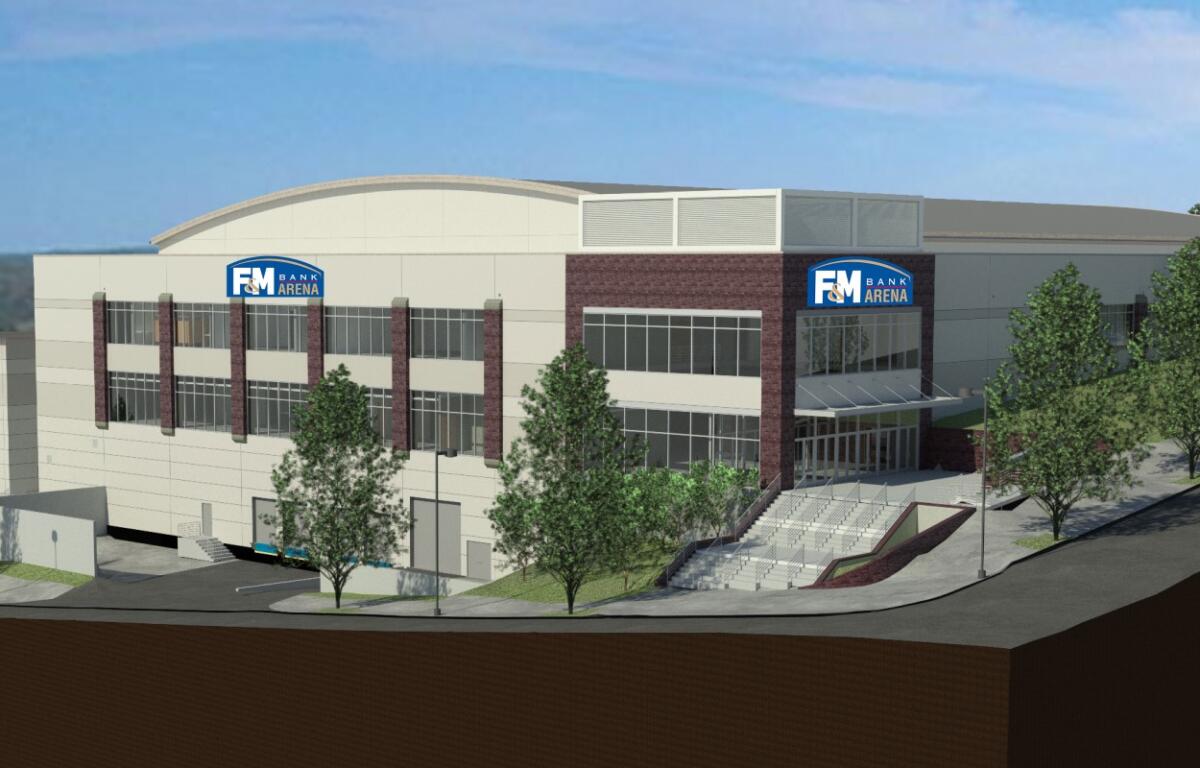 Clarksville, Tennessee
OPENING: Summer 2023
The 250,000-square-foot F&M Bank Arena is the new home for the Austin Peay Governors men's and women's basketball teams of the Atlantic Sun Conference. The venue will be able to seat around 6,000 people and has a price tag of $115 million. It will include locker rooms, coaches' offices and training rooms for both teams. Sabertooth Sports and Entertainment, which is owned by the NHL's Nashville Predators, will be the operators of the arena. In addition to the main space, there will be a second floor of F&M Bank Arena that will mainly be used for figure and youth skating.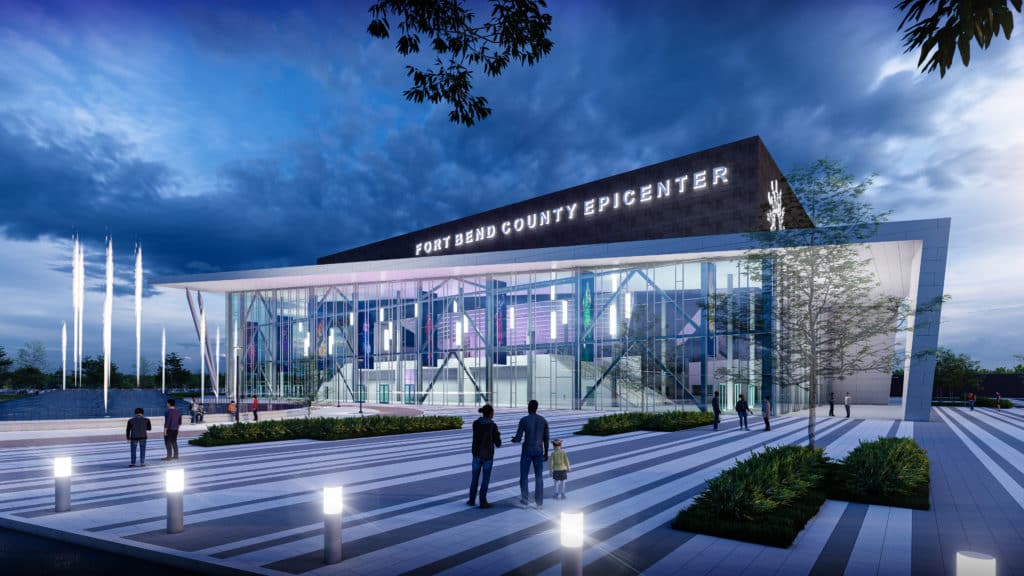 Fort Bend, Texas
OPENING: August 2023
The 230,000-square-foot venue will host a variety of events, including graduations, sports and recreation, spectator events, community/civic events, livestock/equestrian shows, festivals and fairs and conferences. The EpiCenter will allow the county to have a multipurpose facility that can host trade shows and amateur athletic events for local schools. The venue will also be used as an operations center and evacuation emergency shelter during hurricanes, floods and extreme winter weather events. The price tag for the project checks in at $120 million.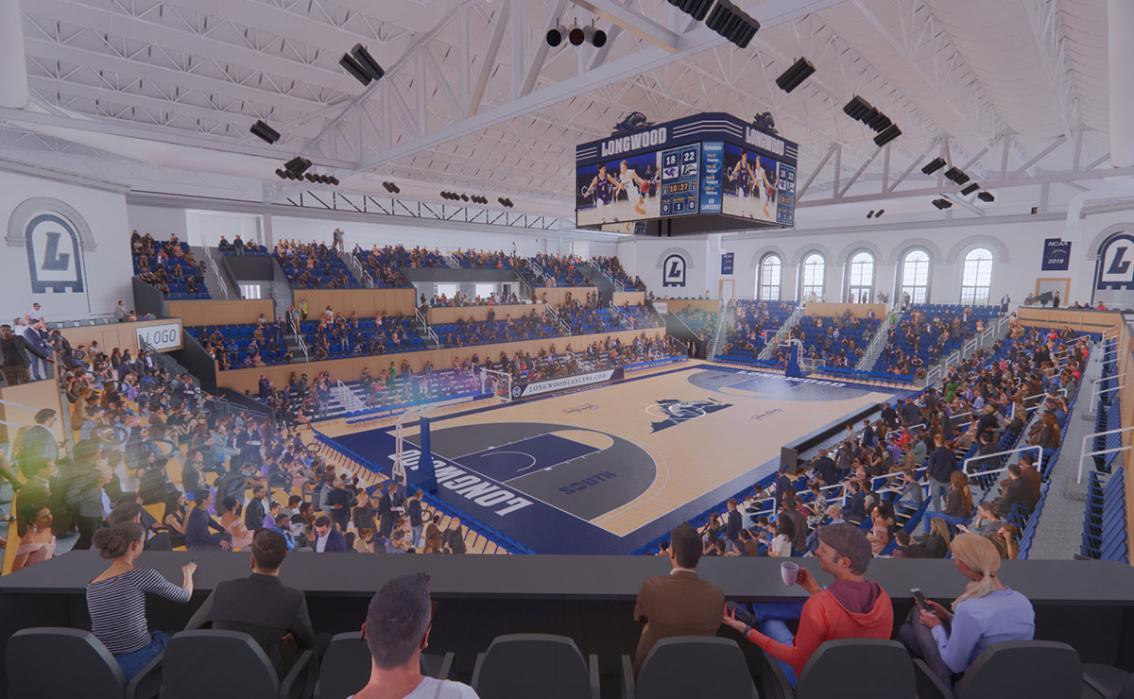 Farmville, Virginia
OPENING: Summer 2023
This venue on the campus of Longwood University is supported by the largest gift in Longwood's history, a $15 million contribution from philanthropist and 1964 alum Joan Brock. The 72,300-square-foot arena will have 3,000 seats and be a four minute or less walk from anywhere on campus. The center will be the home for various Longwood athletics teams, as well as used for university and community ceremonies, events, lectures and concerts.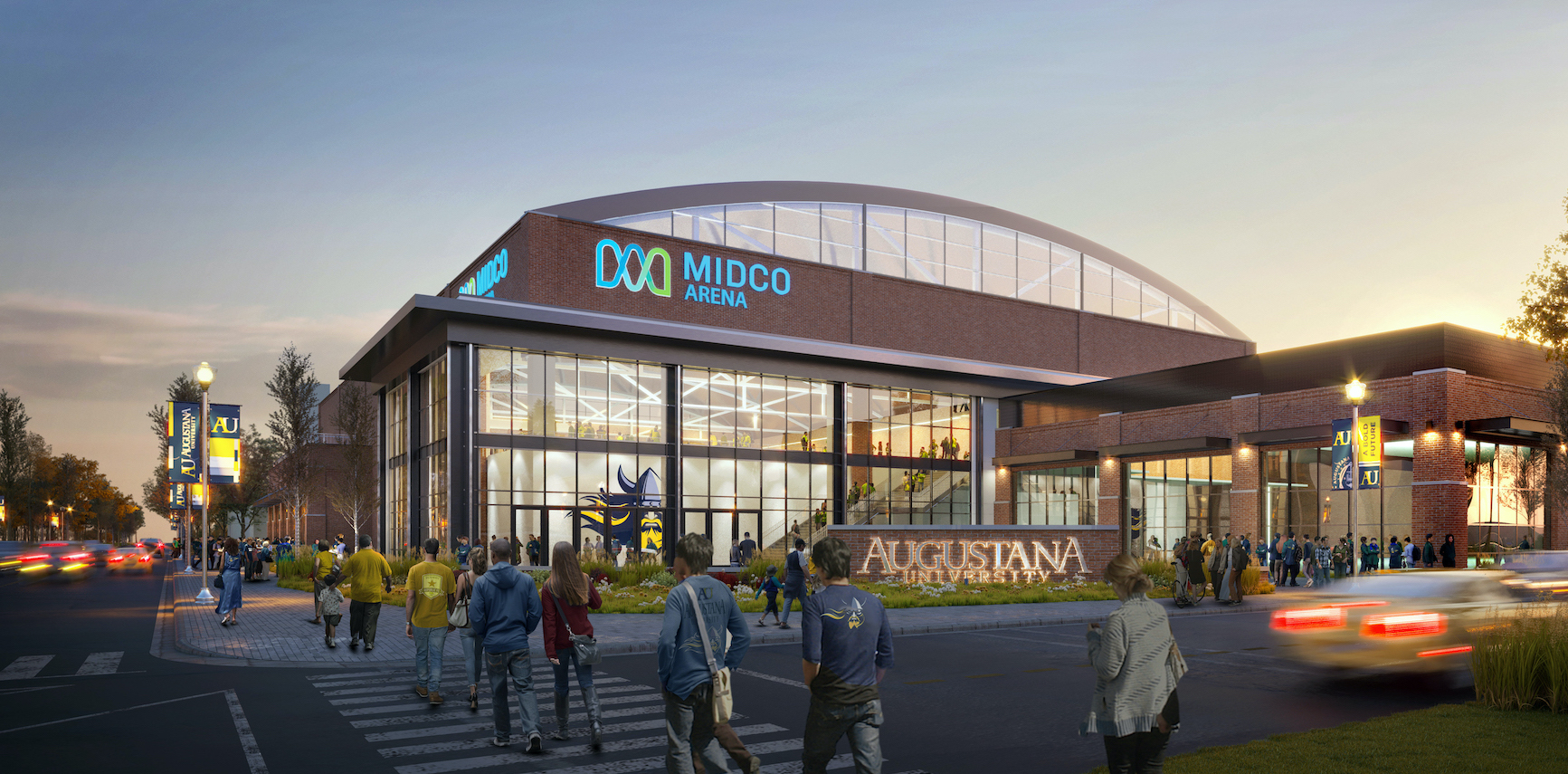 Sioux Falls, South Dakota
OPENING: Fall 2023
Augustana University announced plans to begin playing varsity ice hockey as far back as 2018 when the school's athletic department decided to move its programs to the Division I level. The school formally announced that it was considering adding a men's ice hockey program in the summer of 2021. Less than four months later, they were adding the program for the 2023–2024 season when they broke ground for the $40 million Midco Arena. The 3,000-seat hockey arena includes a main floor that will have locker room suites for both Viking men's hockey and women's soccer.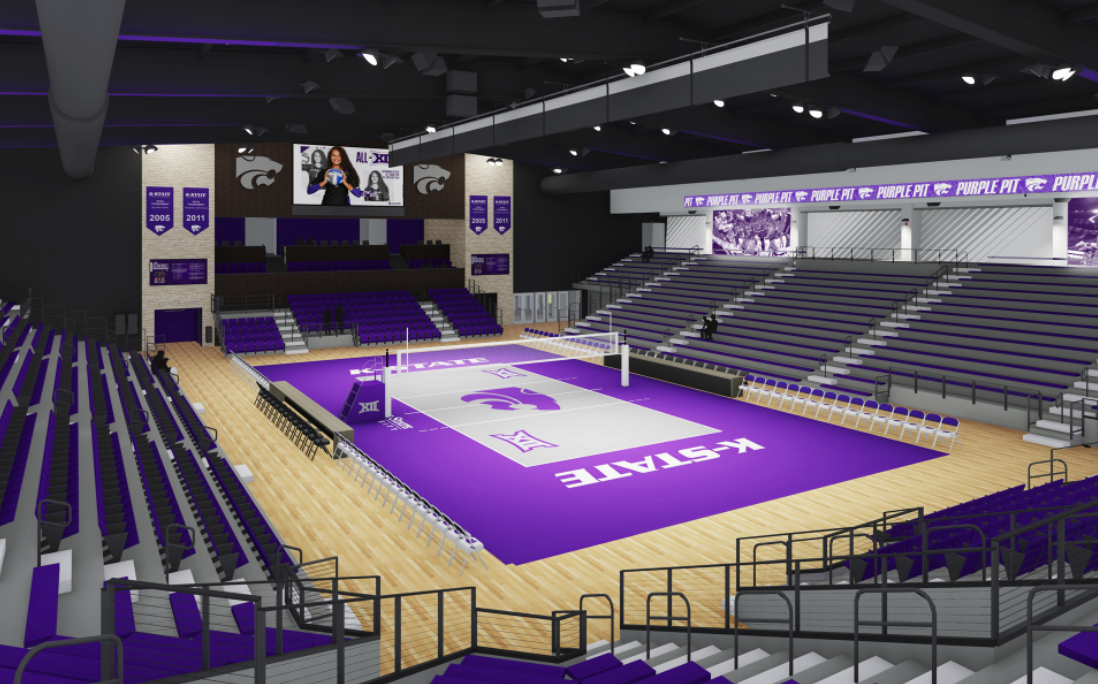 Manhattan, Kansas
OPENING: Summer 2023
The Morgan Family Arena is named for Ward and Brenda Morgan of Manhattan, Kansas, for their lead philanthropic gift to support the new $24 million Kansas State volleyball arena. The venue will include a seating capacity of approximately 3,100, two practice courts with retractable seating, team meeting rooms, locker room, team theater and coaches' offices. Permanent concessions will be located on both the first and second levels and videoboards will be positioned on each end of the court. The venue will also include auxiliary locker rooms to accommodate multiple teams for regular season and NCAA tournament matches.
Springfield, Illinois
OPENING: Summer 2023
This dynamic sports complex will include eight synthetic turf multi-purpose fields that can be configured into 14 baseball and softball fields or eight full-size soccer and lacrosse fields. It includes a 170,000-square-foot indoor sports dome and is estimated to cost $42 million. The complex has an indoor performance and fitness area, hitting center, food truck bar and pavilion with an admin building with restrooms and concessions. The Sports Park will also include local programming for Springfield residents with a focus on weekday play, sports and summer camps and local tournaments.
West Monroe, Louisiana
OPENING: Summer 2023
This $22 million venue will host several recreational activities including basketball, pickleball, volleyball, taekwondo, cheerleading and powerlifting. The 112,000-square-foot venue will feature eight basketball courts or 16 volleyballs courts along with a full-size kitchen, concessions on dual levels, and team meeting rooms or multipurpose areas. Spectators can enjoy an open-air mezzanine and convenient covered access to an adjoining hotel.