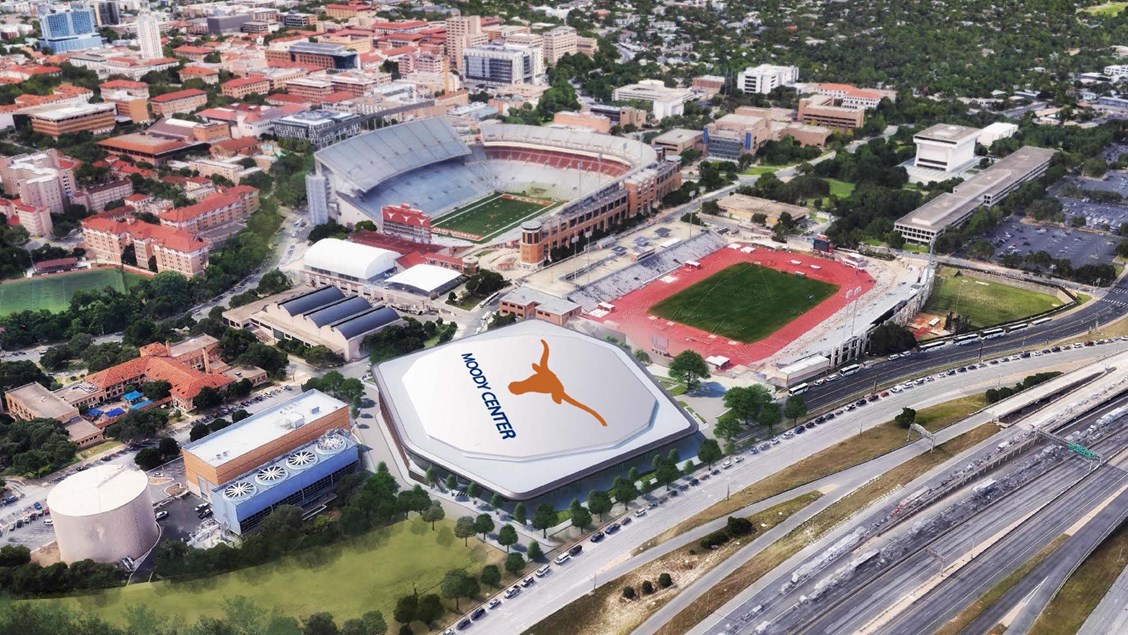 The University of Texas men's and women's basketball arena and events center, scheduled to open in 2022 with groundbreaking upcoming in December, will be named the Moody Center after a $130 million grant to the university from the Moody Foundation.
The grant is the single largest gift from a foundation in Texas' history and brings to more than $200 million the donations from the Galveston-based foundation. The foundation earlier contributed $50 million to support the Moody College of Communication and $20 million to transform exterior spaces at the Blanton Museum of Art.
"The Moody Center signals a new era for UT and Austin, providing fans and citizens the world-class experience they deserve in the world-class city we call home," said Ross Moody, trustee of the Moody Foundation and chairman and CEO of National Western Life Group. "The Moody Foundation has a long history with this prestigious university and this wonderful community. We couldn't be happier to partner with UT in this transformative gift to benefit future generations of Longhorns and Texans."
The Moody Center will replace the 42-year-old Frank C. Erwin Jr. Center, which will make way for the future expansion of the Dell Medical School. The 10,000-seat arena is designed to expand to 15,000 seats for concerts and shows, and will also be used for university, campus, community and high school events.
"This incredible gift by the Moody family and the Moody Foundation is an absolute game-changer," men's basketball coach Shaka Smart said. "It will positively impact our players, students and fans for decades to come. Our entire program is tremendously grateful. We are very much looking forward to seeing the Moody Center become a reality over the next few years."