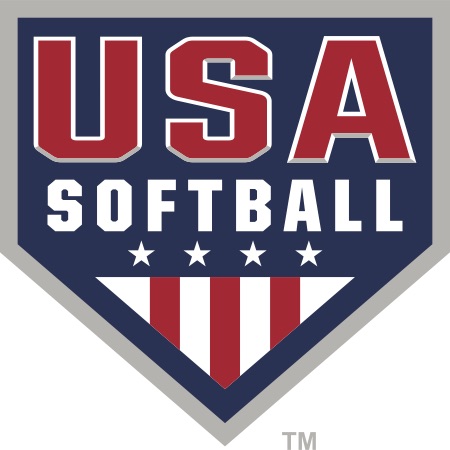 The USA Softball women's national team will ramp up preparations for the 2020 Olympic Summer Games in Tokyo with the Stand Beside Her Tour as new stops have been announced in Michigan during June.
The tour will have 30 cities overall, with several already announced including new additions in Midland, Michigan, and East Lansing, Michigan. It will be a full schedule of games and exhibitions for Team USA before it heads to Japan and the first Olympics to include softball since 2008.
Hosted by USA Softball of Michigan, the national team will play a doubleheader against the Great Lake Loons at Dow Diamond in Midland, Michigan, on June 9 before another doubleheader against the same team on June 10 at Secchia Stadium on the campus of Michigan State University.
"I am beyond excited that Team USA will be playing in Michigan," said USA Softball catcher Amanda Chidester, who hails from Allen Park, Michigan. "This is a huge opportunity for all of Michigan's softball fans and players to have the chance to watch the best-of-the-best. I have had the pleasure of working with so many young aspiring softball players in the state of Michigan and I would encourage them all to come out and see what dreaming big truly can get you."
Dow Diamond previously hosted the USA Softball slow pitch national teams.
"We are so excited to once again host the Women's Olympic Softball Team in Midland," said Midland Parks and Rec Recreation Manager Marcie Post. "Their visit to our beautiful city is a testament to Midland's rich history in the sport of softball and we can't wait to wave our Red, White and Blue for them."
"It's a point of pride to welcome a high-caliber event like this to the community, bringing the best women's softball players in the country here to play a doubleheader," Greater Lansing Sports Authority Executive Director Mike Price said.
The Stand Beside Her Tour schedule currently stands at nine stops.
February 7–9: NFCA Division I Leadoff Classic, Clearwater, Florida
February 20–23: Mary Nutter Collegiate Classic, Cathedral City, California
March 31: vs. Alabama, Tuscaloosa, Alabama
April 3: South Commons Softball Complex, Columbus, Georgia
April 5: Twin Creeks Softball Complex, Woodstock, Georgia
April 25: vs. Lubbock Christian, Midland, Texas
June 9: vs. Great Lake Loons, Midland, Michigan
June 10: vs. Great Lake Loons, East Lansing, Michigan
June 25: vs. Salem All Stars, Salem, Virginia