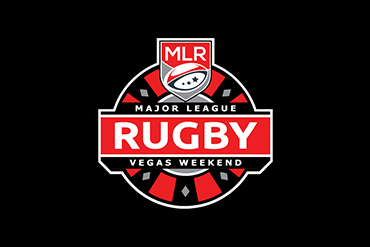 Major League Rugby will visit Las Vegas for the first time as part of a MLR Vegas Weekend in February at Las Vegas Ballpark, home of the city's Pacific Coast League baseball team.
The event starts February 9 with last year's league semifinalists Rugby United New York taking on expansion team the New England Free Jacks in their inaugural MLR match. This will serve as a precursor to the official MLR Vegas Weekend, consisting of doubleheader matches on February 15–16. Tickets for Vegas Weekend are on sale now, with single day tickets starting at $20 and multi-day packages starting at $35.
"We know that Las Vegas and rugby go well together. We wanted to give our fans the opportunity to support their team on the road and take in a whole weekend of MLR action, all under the bright lights of Vegas. We can't wait for February," said Major League Rugby Commissioner Dean Howes.
The weekend event will be in partnership with the Vegas Invitational Rugby Tournament, an annual amateur rugby tournament for all ages and levels. Participating teams in the tournament will receive tickets to Vegas Weekend matches as a part of their package.
The MLR event is the first of its kind to be hosted at Las Vegas Ballpark, which opened in April 2019 and features a sideline pool along with 22 suits, club seats, party zones and capacity for 10,000 spectators. The Ballpark is home to the Las Vegas Avaiators, the Triple-A affiliate of the Oakland Athletics.
Previously the USA Sevens hosted an annual tournament in Las Vegas. That event will move to Dignity Health Sports Park in Carson, California, in February.
Major League Rugby Vegas Weekend Schedule
(All Times Pacific)
Sunday, February 9: New England Free Jacks vs. Rugby United New York, 1 p.m.
Saturday, February 15: Utah Warriors vs. New England Free Jacks, 11:30 a.m.; Rugby United New York vs. Austin Herd, 3:30 p.m.
Sunday, February 16: Toronto Arrows vs Houston SaberCats, 11:30 a.m.; San Diego Legion vs Glendale Raptors, 3 p.m.