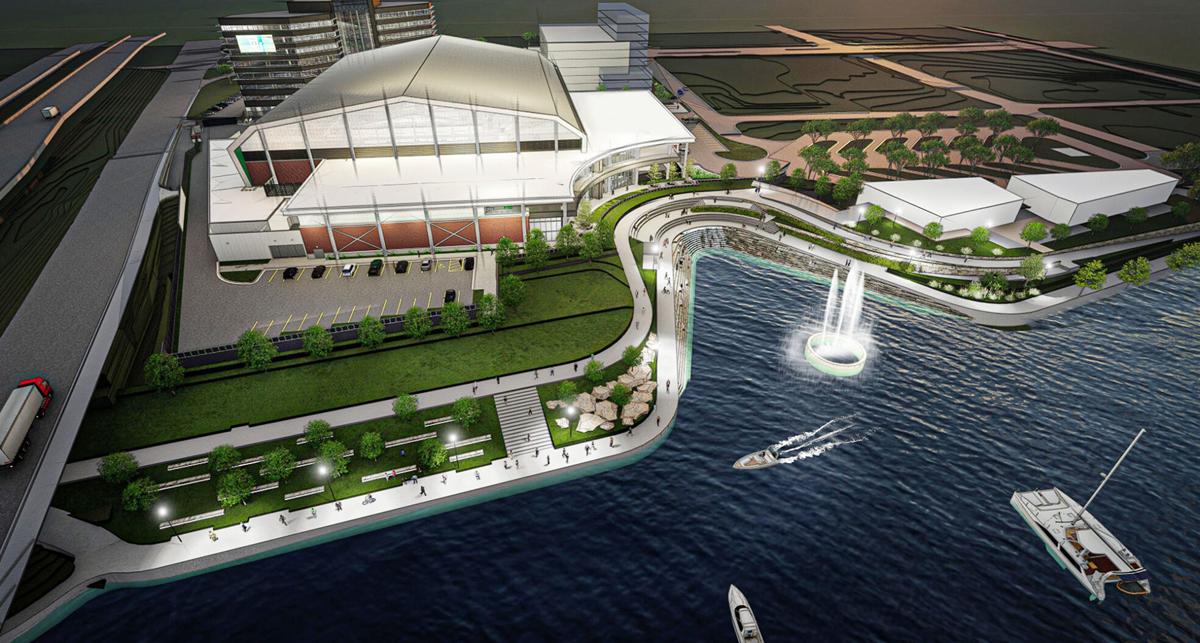 A new $185 million arena for the national powerhouse Baylor University basketball teams and other events will be part of a larger development in downtown Waco, Texas. The Bears men's basketball team, coming off its first national championship in the spring, is ranked No. 1 early in the 2021–2022 college basketball season.
Should approvals from the city council be granted this week, the proposal moving forward would include $700 million in downtown redevelopment of the Waco riverfront area, anchored by a new 7,000-seat basketball arena. The Bears currently play at Ferrell Center, which opened in 1988 and seats more than 10,000.
The venue would be city-run and used for other events than just basketball and collegiate sports.
"I think this project represents a kind of meshing of both the Baylor campus and downtown," Baylor Athletics Director Mack Rhoades told the Waco Tribune. "I think that's really positive for both entities. We look at it as an extension and an expansion of our campus, and the vibrancy with downtown and everything that will be going on when this project is completed."