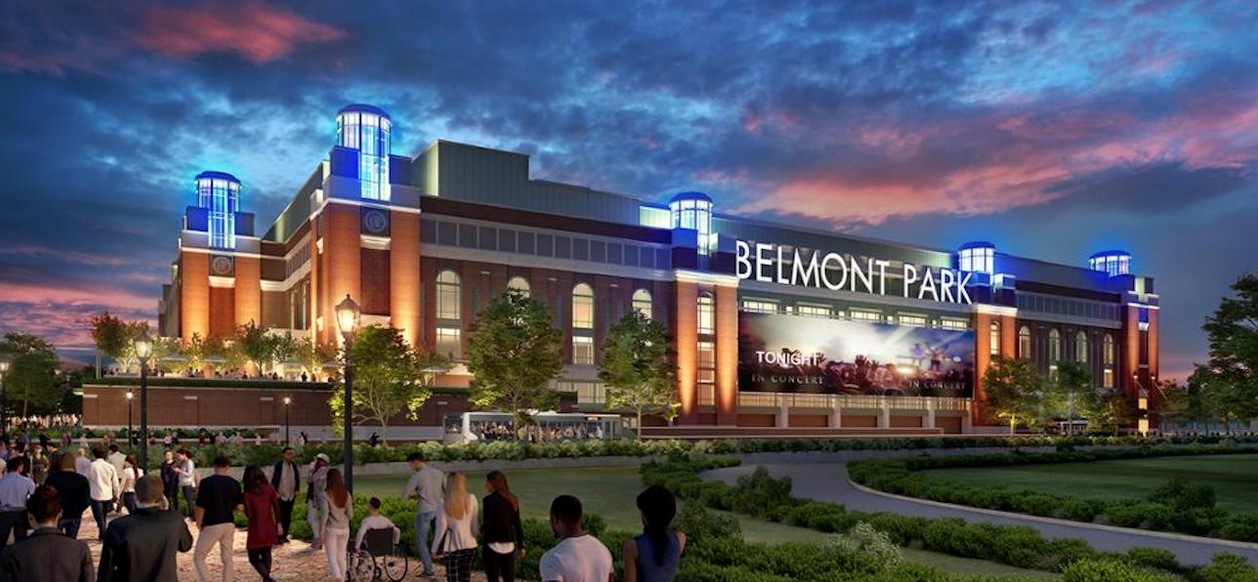 The New York Islanders broke ground on a new arena at Belmont Park as part of a $1.3 billion redevelopment project in the region, with a target of having a new home for the NHL franchise ready for the start of the 2021–2022 season.
The arena will seat 19,000 for Islanders games and be part of a project that includes a 250-key hotel, retail village and office and community space. Developers will also fund a new Long Island Rail Road station in Elmont near the development.
The groundbreaking was attended by a large group of politicians including New York Governor Andrew Cuomo and NHL Commissioner Gary Bettman.
"We celebrate this historic day with our loyal fans and thank Governor Cuomo, who has championed the Belmont Park Arena project from the start," said Jon Ledecky, Islanders co-owner. "The Islanders also thank the elected officials and our community for their support in helping reach this franchise milestone."
During the groundbreaking, it was also announced that the Islanders will play 28 regular season games at its first home, the Nassau Veterans Memorial Coliseum, during the 2019–2020 season after $6 million in state-funded upgrades were made to the facility. It was previously annnounced that the team would play 21 games at the arena, the site of the Islanders' four consecutive Stanley Cup championship victories in the early 1980s. The other home games will be in Brooklyn at the Barclays Center.
"Thanks to the commitment, dedication and vision of Governor Cuomo, Islanders fans are getting the world-class home this team deserves," Bettman said. "The Islanders belong on Long Island and the future is incredibly bright for this franchise."