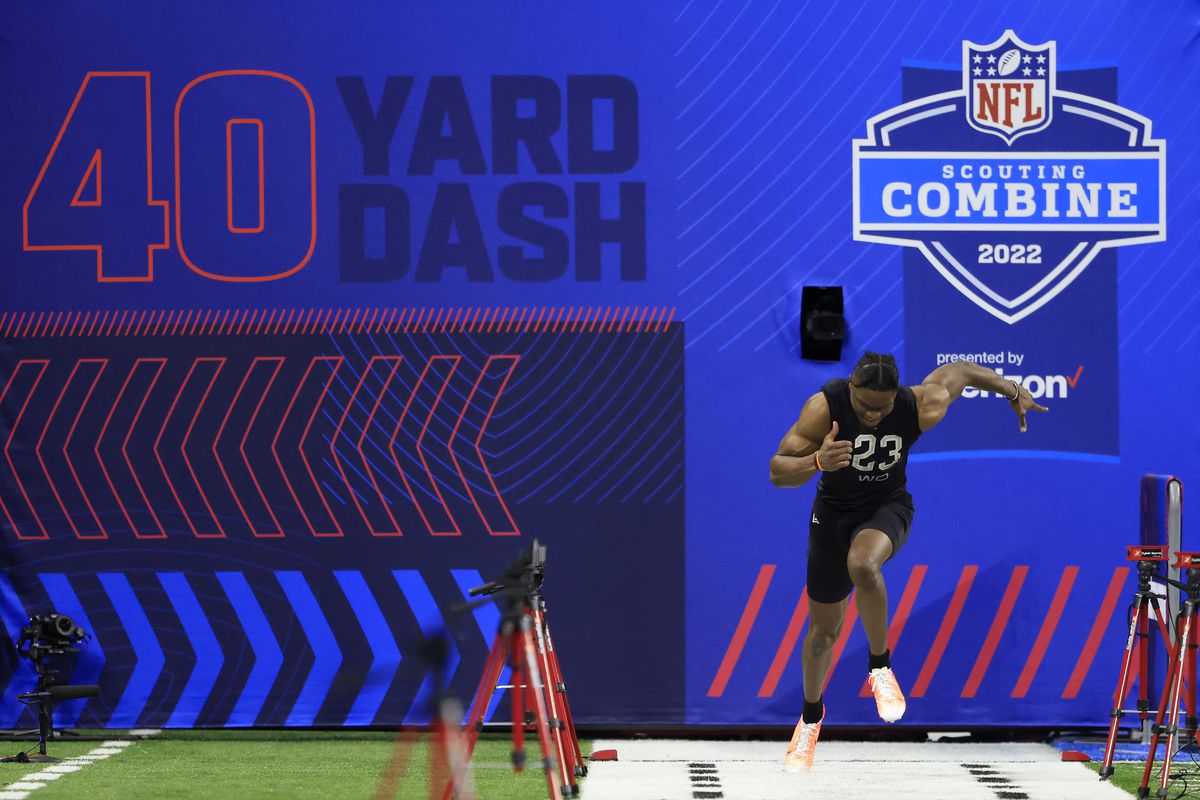 The NFL Combine is staying in the only home it has ever known.
After some uncertainty if the Combine would move to a new city for the first time in its 35-year history, Indianapolis was awarded the 2023 and 2024 events at the NFL Spring League Meeting in Atlanta after an extensive bid process.
This was the first time the NFL put the Combine out for bid, a process similar to the one for other league events including the Super Bowl and NFL Draft. The official bid process for the Combine started in December 2021, with proposals due in April 2022.
"After close review by our internal team, the Fan Engagement & Major Events Advisory Committee, and the National Invitational Camp staff, Indianapolis remains the best city to host and grow the NFL Combine in 2023 and 2024," said Peter O'Reilly, NFL executive vice president of club business and league events. "Indy's vision brings together its long legacy of successfully hosting the Combine and executing the evaluation process, with an exciting focus on innovating and further growing the event from a fan and media perspective."
The 2023 Combine will take place February 28 through March 6 and the 2024 edition will be February 27 through March 4. It's a collaborative effort between the Indianapolis Colts, Visit Indy, the Indiana Convention Center & Lucas Oil Stadium, the city of Indianapolis, IU Health and the Indiana Sports Corp.
Some key points of Indianapolis' bid include a new Combine fan experience outside Lucas Oil Stadium for fans to enjoy prior to stepping inside to watch the on-field workouts, as well as a new legacy program focused on mental health, led by the Irsay Family and their "Kicking the Stigma" program, benefiting Indy residents.
"Indy is a city built to host major sporting events, and I'm proud the Combine will continue to stay in our city," said Jim Irsay, owner of the Indianapolis Colts.
The Combine has seen incredible growth over the three-plus decades in Indianapolis. The 2022 edition generated an estimated $9.6 million in economic impact for the city and was attended by the most fans ever in the history of the event.
"We know many cities want to host the NFL Combine, and we're incredibly appreciative the NFL continues to put its faith in Indy," said Leonard Hoops, president and CEO of Visit Indy. "After more than three decades of hosting the Combine, our excitement has only grown when it comes to continuing our work with the NFL and the National Invitational Camp to make the event better every year for all those stakeholders as well as the growing number of fans who want to experience it in person."