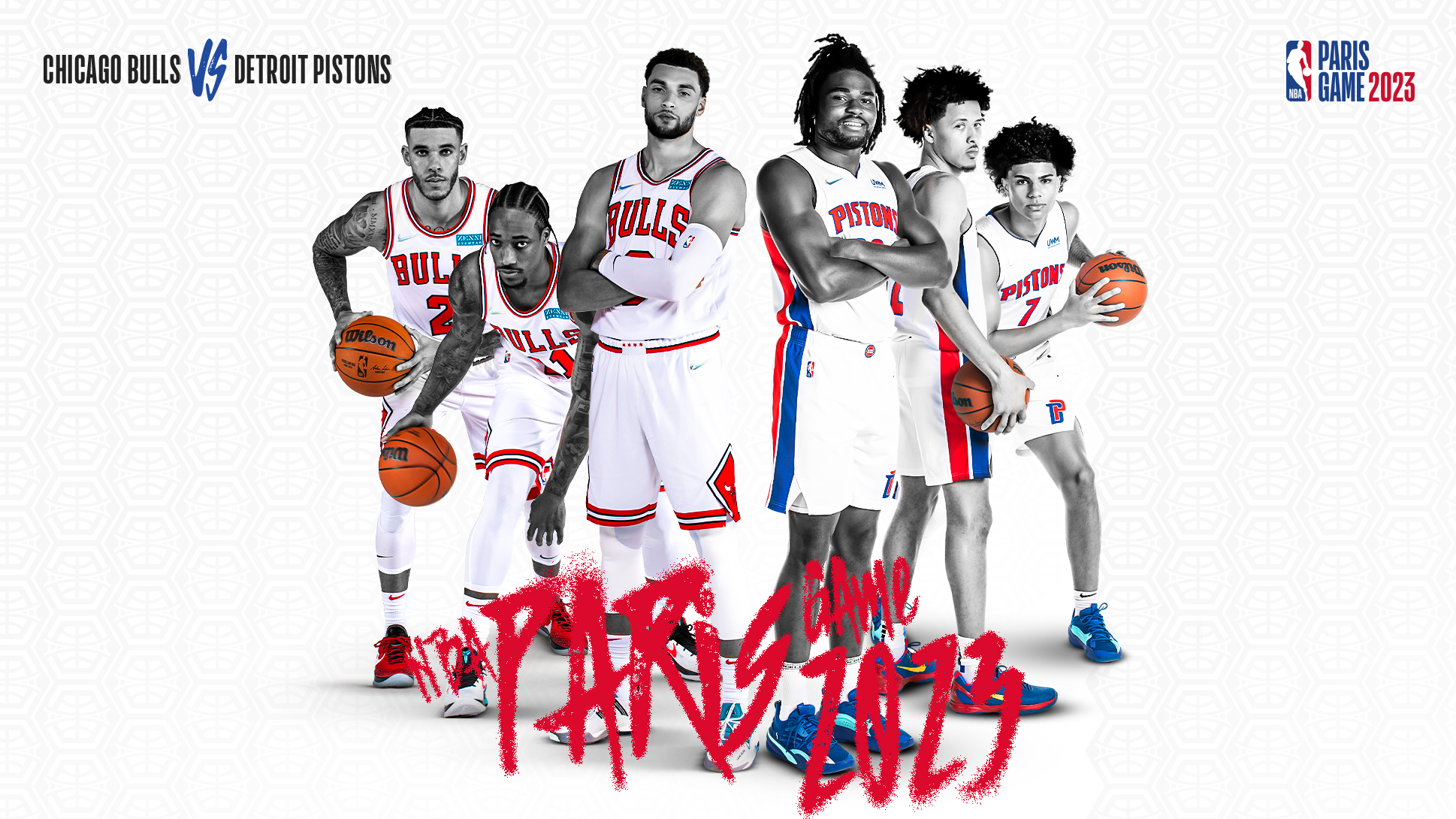 The Chicago Bulls and Detroit Pistons are headed east – way east.
The National Basketball Association has announced The NBA Paris Game 2023 will feature the six-time NBA champion Bulls and the three-time NBA champion Pistons playing a regular-season game at the Accor Arena in Paris on January 19.
The NBA Paris Game 2023 will mark the Bulls' third game in Paris, having played two preseason games in the French capital in 1997. The Pistons will be playing their first game in France, having previously played regular-season games in London (2013) and Mexico City (2019).
The NBA Paris Game 2023 will mark the first NBA game in Europe since before the pandemic in 2020 and the league's 12th game in France since 1991.
"It is a great honor to bring Chicago Bulls basketball back to Paris for The NBA Paris Game 2023 – an event that illustrates the league's commitment to amplifying the national and global impact of basketball," said Artūras Karnišova, Chicago Bulls executive vice president of basketball operations. "Having played several games in Paris during my career, I know how special this will be for our players, our organization, and our international fan base."
In addition to The NBA Paris Game 2023, the league and its partners will conduct interactive fan activities, NBA Cares community outreach initiatives and Jr. NBA youth basketball development programming that will bring the NBA experience to fans in the French capital.
"The Detroit Pistons organization is excited to take on the Chicago Bulls and play our first-ever game in France," said Detroit Pistons General Manager Troy Weaver. "Playing a regular-season game in Paris will be a great experience for our players and coaches and we look forward to showcasing Detroit basketball to an international audience."
Tickets for The NBA Paris Game 2023 will go on sale at a later date. Fans can register their interest in tickets and gain access to presale information and more by visiting www.NBAEvents.com/ParisGame.