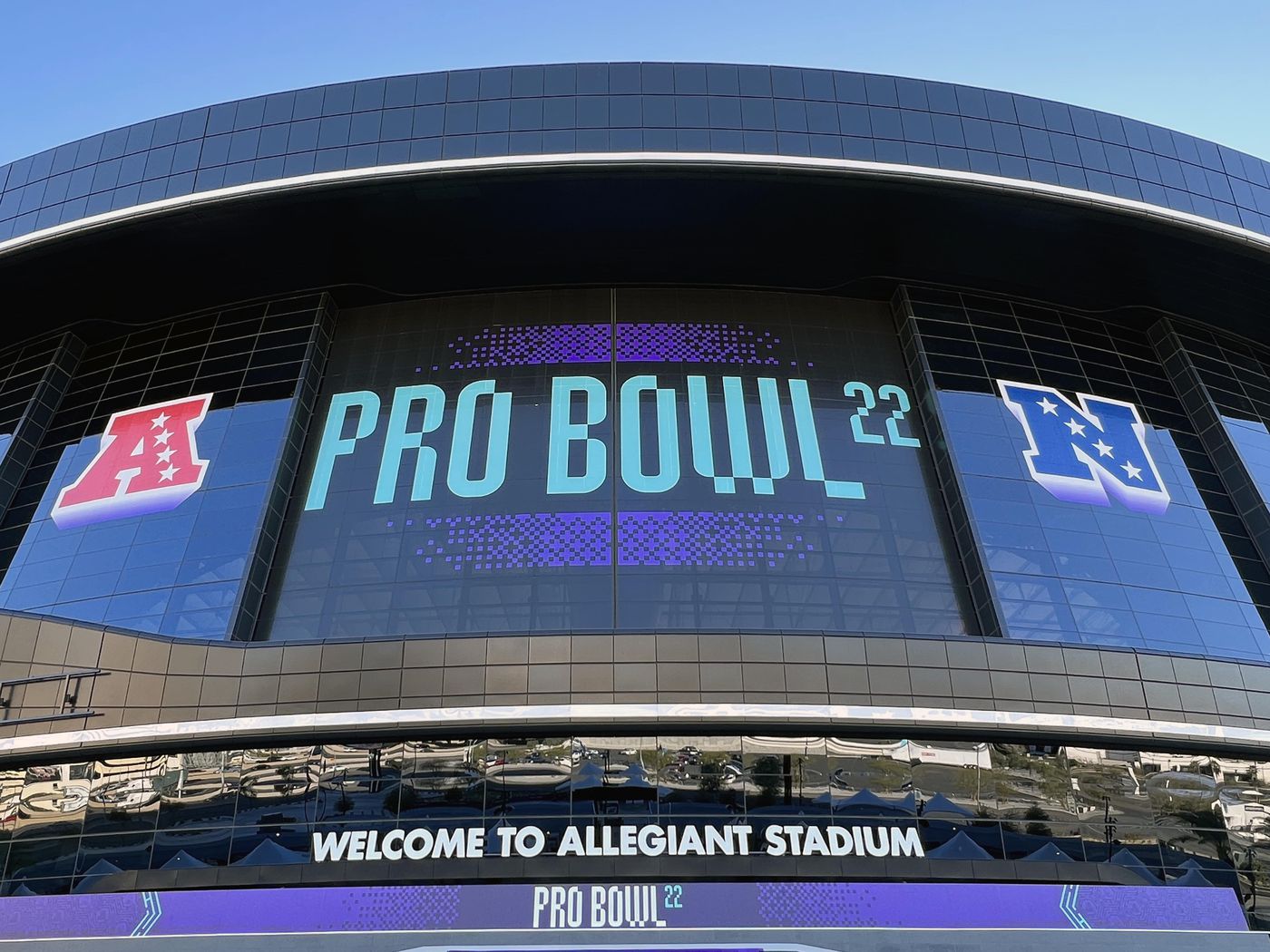 The National Football League will bring the Pro Bowl back to Las Vegas for 2023 as the Las Vegas Convention and Visitors Authority approved up to $1.75 million on Tuesday so that the event can be held again in Sin City.
The LVCVA's Tuesday agenda said the game would be held on February 5, 2023. It would be the second consecutive year that the city has hosted the Pro Bowl, which was held from 1980–2009 in Honolulu, Hawaii, before bouncing around several sites.
"Building on the incredible success of the 2022 Pro Bowl and 2022 draft in Las Vegas, we are thrilled to bring the 2023 Pro Bowl back to the city for the second year and continue our partnership with the LVCVA and the Las Vegas Raiders," the NFL said Tuesday in a statement to the Las Vegas Review-Journal. "Exciting Pro Bowl changes are ahead, and we look forward to sharing more details in the coming weeks."
The 2022 Pro Bowl at Allegiant Stadium was financially successful for Las Vegas, generating an estimated $54.7 million economic impact. The game drew a total of 45,672 fans, with nearly 30,000 being from out of state, according to the LVCVA. One of the pressing issues for the game next year would be the competitiveness after the 2022 event was widely recognized as a low-intensity game played at half-speed.
NFL Commissioner Roger Goodell said after May's league owners meetings that "the game itself doesn't work," Goodell said. "And that we needed to find a different way to celebrate our players. … We talked an awful lot about some of the events around the Pro Bowl are really extremely popular, whether it's the Quarterback Challenge or some of the other events, so those are things that we'll probably build on."
After Aloha Stadium was the home of the Pro Bowl from 1980-2009, the game has bounced around to Las Vegas, Miami, Phoenix and Orlando in addition to five more times in Honolulu. The NFL has tried to liven up the event in the past five years with a skills competition, including dodgeball contests between players.