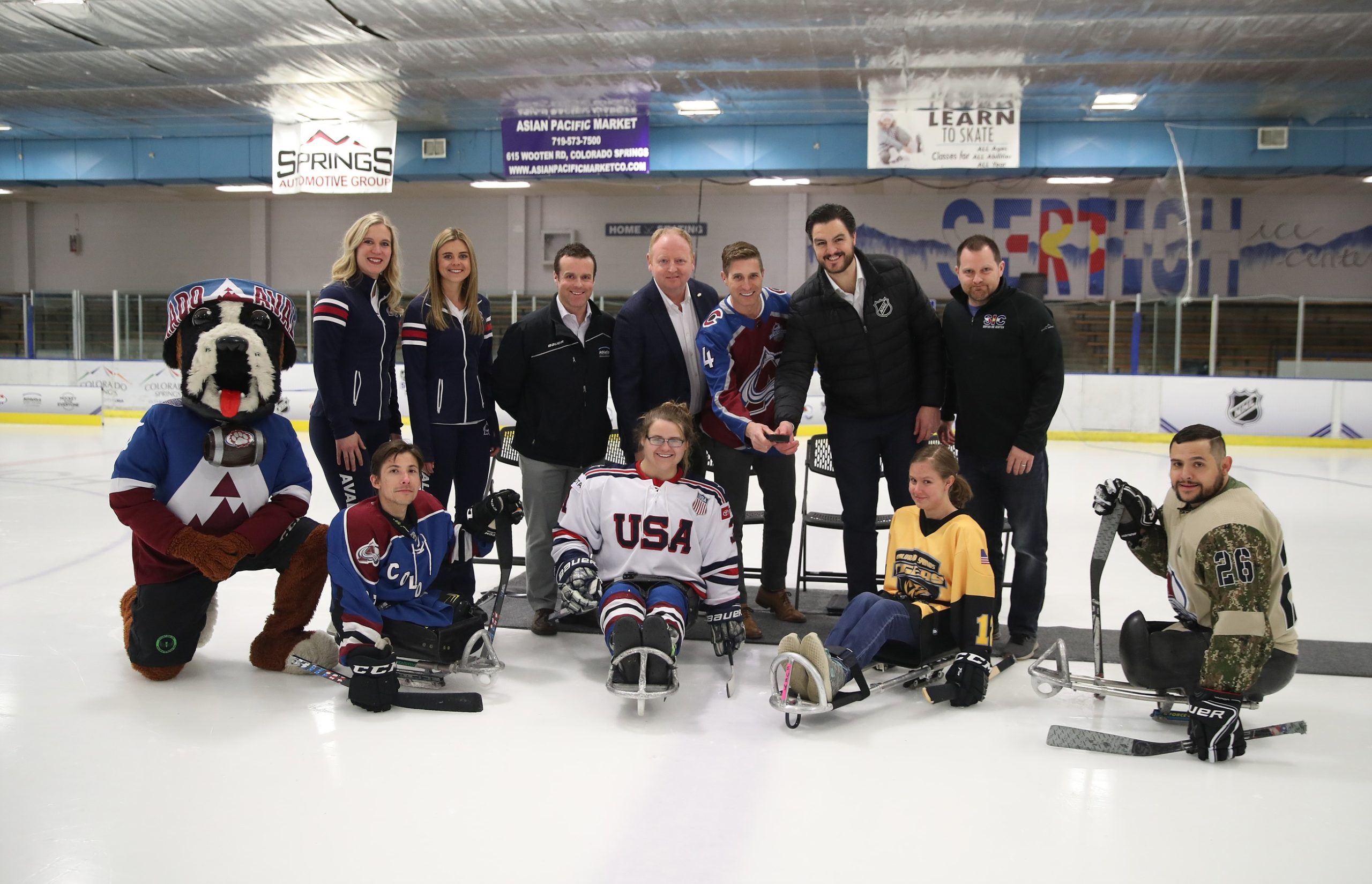 A new on-ice prototype for sled hockey benches has been unveiled as part of a legacy effort from the Navy Federal Credit Union NHL Stadium Series game to be played in Colorado Springs, Colorado. The program, a partnership between the NHL, the Colorado Avalanche, USA Hockey and Athletica Sport, is designed to accommodate sled players at all levels by providing an new type bench for players to access.
The new design sits on the ice and has walls that are two feet tall, which is roughly half the height of a traditional hockey bench, allowing players to better observe the game while they are on the bench. The developed prototype will be left behind at the Sertich Ice Center in Colorado Springs, along with a donation of new sleds and sticks to encourage new athletes to try the sport.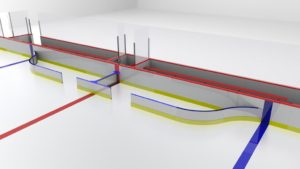 "Sled hockey is a game, not unlike its other forms, where speed, skating and precision are key," said Josh Pauls, captain of the U.S. National Sled Hockey Team. "While traditional benches are useable, they are far from optimal in providing a full hockey experience to participants. This new design of sled player benches has the potential to revolutionize the way the game is played in rinks across the world and provide a more inclusive experience for players that is also economically feasible for community rinks. Growing the game is the most important goal in our sport today and these new benches allow us to spread the game to more places and people."
Among the officials who unveiled the new bench were Kevin Westgarth, NHL vice president of hockey development and strategic collaboration, Colorado Avalanche Community Ambassador John-Michael Liles, USA Hockey Executive Director Pat Kelleher, Athletica Sport Systems' Reid Hart and members of the Warrior Avalanche, Colorado Sled Hockey and Colorado Springs Tigers Hockey teams.
"Through the passion and dedication of our grassroots volunteers across the country, disabled hockey continues to grow and today has six disciplines, including sled hockey," Kelleher said. "The NHL is a great partner in the game and we applaud their efforts through this legacy project to contribute to helping advance the hockey experience for our sled players."
The NHL's legacy initiative is a philanthropic effort the league undertakes at the site of its major events. Since 2003, the league, its teams and partners have donated more than $6 million to communities across North America. The Avalanche will play the Los Angeles Kings on February 15 in Falcon Stadium at the Air Force Academy in Colorado Springs as part of the stadium series.