The Louisville Sports Commission has hired Nick Kopka and MiKayla Morton to join the staff, and promoted longtime Vice President Julie Howell to chief revenue officer. Kopka will take over as director of event operations and Morton will serve as manager of events and programs.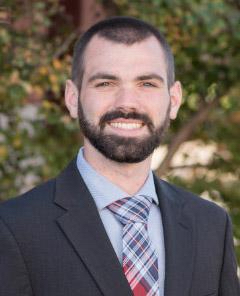 "The skill sets and experience that Nick Kopka and Mikayla Morton bring to the LSC will help us continue the tradition of creating great experiences for athletes, their families and supporters of our owned and hosted events," said President amd CEO Karl Schmitt. "And Julie Howell's promotion is recognition of her continued leadership and role in growing our corporate, individual and philanthropic support."
Howell's title change reflects her expanded duties, which will include connecting revenue initiatives with marketing, public relations, CRM and operations. Howell joined the LSC in 2009 and has increased the number of companies supporting the organization from 10 to more than 250, and increased sponsorship revenues nearly 10-fold. She created LSC's Corporate Partners program and the annual Golden Ticket raffle and has secured sponsorships for the company's events, including the Paul Hornung Award presented by Texas Roadhouse. She also played an key role in obtaining funding to host the 2013 UCI Cyclocross World Championships, Ironman Louisville, USA Cycling Amateur Road National Championships, USA Cycling Cyclocross National Championships and was the driving force behind LSC raising $1 million to improve the BMX course at E. P. "Tom" Sawyer State Park to Olympic standards.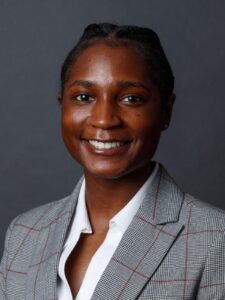 In his new role, Kopka is responsible for planning and staging all LSC owned and operated events, supporting operation needs for events that LSC attracts and hosts and managing LSC's volunteer and internship programs. He most recently was event and program manager at the Indianapolis 500 Festival where his responsibilities included the running event Expo and Kid's Day Festival. Previously, he spent three years as the logistics manager for the Shreveport-Bossier Sports Commission in Louisiana, where he oversaw event operations, budget management and the volunteer program
As manager of events and programs, Morton, a Louisville native, will provide support for LSC's Sports Fun(d) grant program, event operations, revenue development and will serve as primary liaison with local companies for Louisville Corporate Games. She was an intern at LSC last spring while completing her degree and graduating Summa Cum Laude from the University of Louisville Sports Administration program where she earned the Savannah Walker Award for Social Justice.