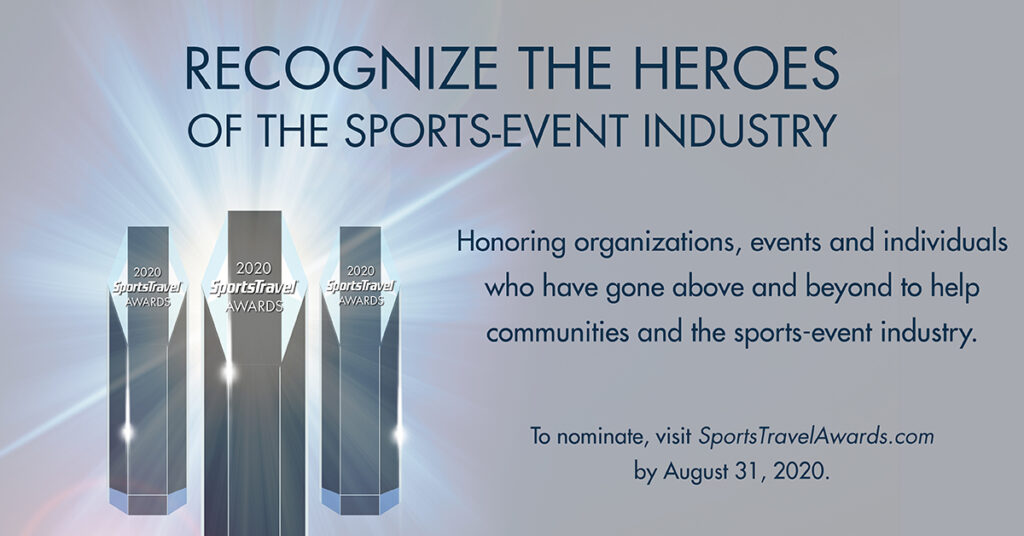 The sports-event landscape has changed dramatically during 2020. Even while countless events were canceled or postponed, sports organizations and the people who work in the sports-event industry have inspired us all by putting their communities first. Sports-industry leaders have donated their time and money to aid first responders and those on the front lines of the pandemic. Virtual events have raised money for charities. Others in the industry have deployed their creative energies to help those most in need.
This year, the SportsTravel Awards will honor the organizations, events and individuals who have gone above and beyond to help their communities, the sports-event industry and all of us during these challenging times..
If you know of people or organizations who have gone the extra length to support the industry or their community in 2020, we want to hear about them. Nominations are being accepted through August 31, 2020. Winners will be announced at TEAMS '20, October 19–22, 2020, in Houston.