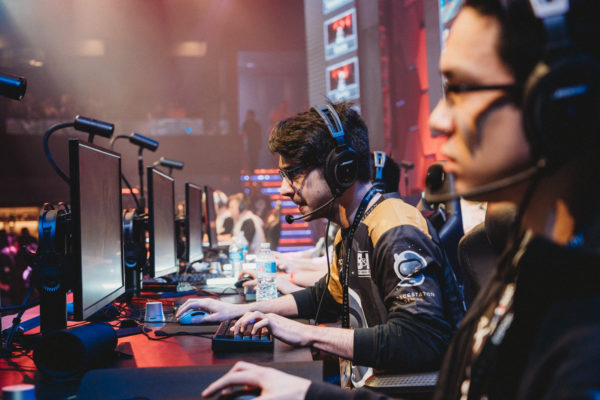 A bill working its way through the North Carolina General Assembly would provide incentives for live esports events, including a 25 percent refundable tax credit for certain event productions whether they are held live or tape-delayed for broadcast.
The bill, which has passed the House Appropriations Committee, would provide that incentive for productions that have at least $250,000 in qualifying expenses. In addition, the bill calls for $5 million that would go to North Carolina State University to plan and build an Esports Training and Education Center, and $2.5 million for a mobile training and educational unit that would be available to travel around the state.
State Rep. Jason Saine authored the bill after attending the Fortnite World Cup event in 2019 that was held at the Billie Jean King National Tennis Center in New York. "It occurred to me at that time that this is a lot bigger than I ever imagined," he said. "The fact that we would go and literally sit in a stadium to watch kids win $30 million was pretty impressive."
Esports is a growing industry in North Carolina. Epic Games, the publishers of Fortnite, is based in Cary, with plans to move its headquarters to a new 87-acre project in the city by 2024. Raleigh has also committed to the industry, launching an esports local organizing committee that includes a diverse group of civic, sports and business leaders interested in attracting more esports events to the region.
"It's not just about attracting esports, it's about having something that is already home-grown here in North Carolina, but really all over the world and all over the globe, and attracting more and more people to our state in terms of tourism," he said, "and in terms of how we see ourselves being kind of cutting edge."