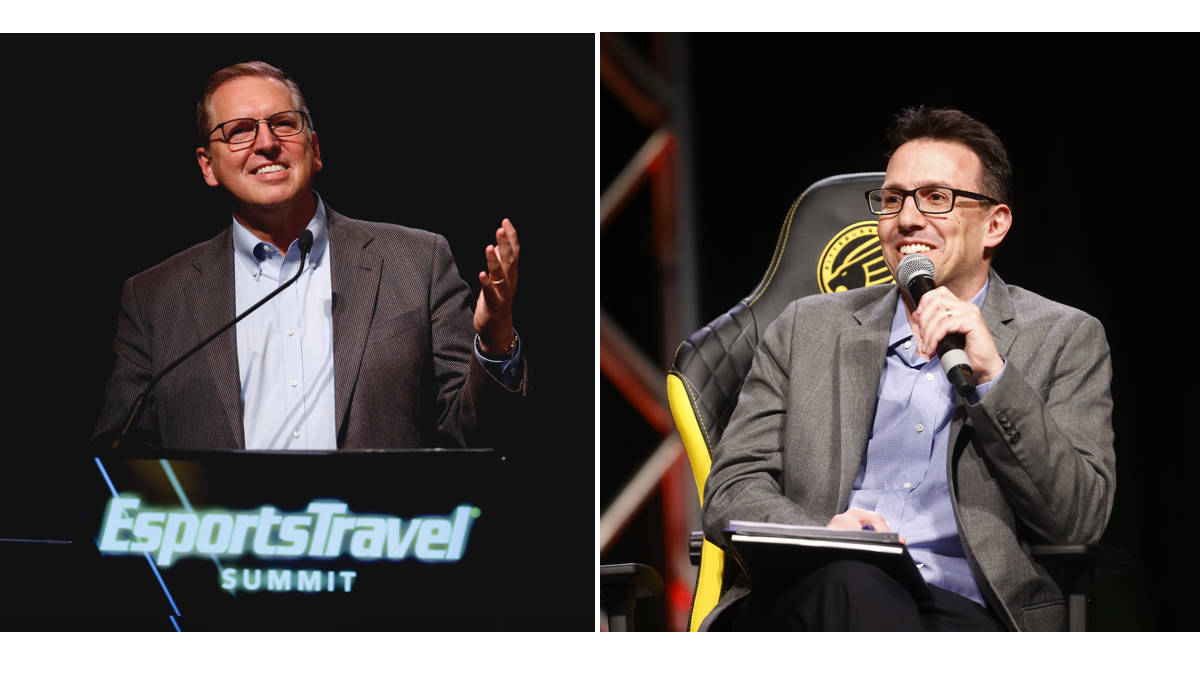 As sports and esports events continue to represent an important source of new and repeat business for destinations, venues and hoteliers, the Northstar Meetings Group continues to invest in the products and services it delivers to the sports-event industry and the people who support it, including an expansion of the TEAMS brand to Europe, the growth of the EsportsTravel Summit and the addition of a second SportsTravel Road Trip in 2022.
With the expansion of the group's business, however, comes a change to its leadership. Timothy Schneider, founder and chairman of the Sports Division and the creator of the brands that comprise it, has announced he will be resigning his position effective February 1 to pursue other interests.
"It is with sadness that we announce that Tim's moving on from Northstar and the brands he birthed, but at the same time I can say it's with genuine enthusiasm and appreciation as well," said David Blansfield, executive vice president, Northstar Meetings Group. "The merger of SportsTravel and the TEAMS Conference businesses into Northstar five years ago — and their subsequent growth — is a case study of a win-win, successful integration. It's also a case study for a well-considered succession plan, all made possible by the leadership and innovation brought to the business every day by Tim."
"I've really enjoyed leading the Sports Division and continuing to grow the brands," said Schneider. "Operationally and financially, 2021 was the most successful year ever for us across all measurable variables. To be able to complete my role here on such a high note, after also producing virtual events in 2020 that exceeded expectations and kept our industry connected and informed during its most challenging time, is especially gratifying. For people who know me well, I'm an entrepreneur at heart, and I'm excited about developing new ventures and brands in other areas in which I have an interest."
SportsTravel Editorial Team Promoted
With this transition, Jason Gewirtz is promoted to Vice President, Executive Editor and Publisher, Sports Division, Northstar Meetings Group. In this important new role, Gewirtz will lead the division and its disciplines, managing the editorial, marketing, events and event-organizer relationship teams, while also continuing to share his editorial voice and overseeing the editorial direction — and the digital and social media expansion — of the brands. While Northstar's business development team — Michelle Lupo and Pete Ciriello — will continue to report directly to Shalise DeMott, Vice President of Sales, Gewirtz will play a key role in ensuring all commercial expectations are achieved, if not exceeded.
"A consummate professional across the industry, Jason's promotion to this role will come as 'no surprise' to everyone," said Blansfield. "I think I speak for many inside and outside Northstar in saying there is nobody more qualified to take on these new responsibilities than Jason. I know our sources, clients and colleagues will enjoy working with Jason in his new role."
Gewirtz joined SportsTravel as managing editor in 2008 after spending 13 years in daily journalism as a reporter and city editor, including eight years at the Press-Telegram in Long Beach, California, and four years at the Daily Camera in Boulder, Colorado. While working for SportsTravel, he has reported from events including five Olympic Games, the Super Bowl, the MLB All-Star Game, the College Football Playoff, the NCAA Women's Final Four, the Dew Tour and youth sports tournaments around the United States. In 2014, he was named editor of SportsTravel and in 2019 became editor and publisher, overseeing content for SportsTravel and at the Sports Division's live events, including the TEAMS Conference & Expo and the EsportsTravel Summit. He is currently a member of the Board of Directors for the Sports Events & Tourism Association and previously served on the board from 2016–2018.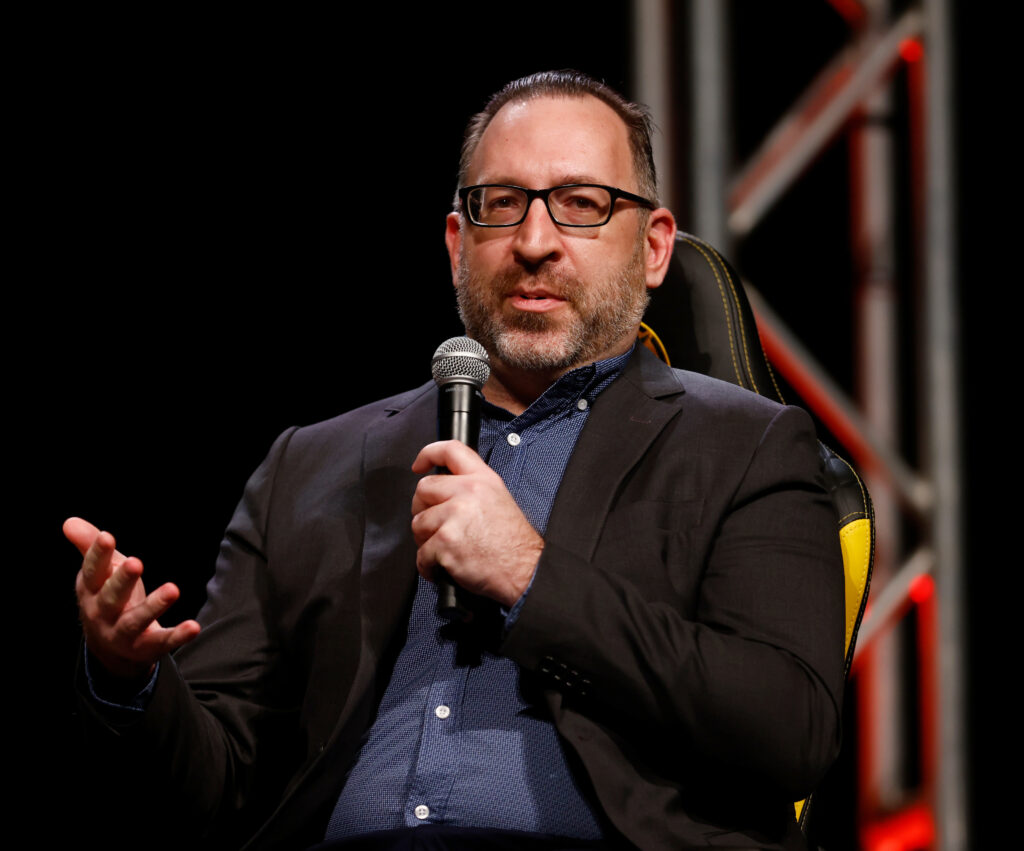 In addition to these changes, Matt Traub is promoted to Managing Editor, Sports Division, overseeing the day-to-day content for the SportsTravel brand, tracking trends and providing in-depth analyses in the sports-event industry, and managing and reporting content across the brand's many print, digital and social platforms.
Traub joined SportsTravel in 2019, focusing on digital and social media strategy; since his appointment, SportsTravel has grown its audience five-fold through innovative use of audience engagement tactics and technologies. He previously worked in sports departments at several newspapers across the United States, most recently as the assistant sports editor at the Salt Lake Tribune. Under his leadership, the Tribune grew digital audience around the region's most-loved topics: the Olympics, the Utah Jazz and college football. He also was in charge of sports departments at newspapers in New York, Pennsylvania and South Carolina that were repeatedly recognized by the Associated Press Sports Editors as a Top 10 section nationally with coverage of everything from the Little League World Series to Southeastern Conference football.
With Traub's promotion, SportsTravel is seeking an associate editor with an interest in sports at all levels, including esports, to assist the team in its continued expansion of its content services across all platforms. Interested candidates should contact Jason Gewirtz or Matt Traub for more information.
"Matt has done a great job of creating content that resonates with our community, as well as amplifying the SportsTravel brand across all the various digital platforms," said Gewirtz. "With our expansion to Europe and the increasing number of attendees at our events, I'm excited to bring more talent into our group so that we can continue to discover and engage sports-industry stakeholders, in the U.S. and around the world."
TEAMS Europe to Launch in June
Originally scheduled to launch in 2020 but postponed due to the pandemic, TEAMS Europe will provide education, networking opportunities and pre-scheduled meetings for sports-event organizers that hold events in the UK and Europe. It will be staged in conjunction with The Meetings Show, Northstar's leading London-based event for professional meeting and event organizers, June 29–30 at ExCel London.
Northstar's SportsTravel Road Trip, which provides by-invitation-only educational programming and networking opportunities for sports-organization leaders, is presented in partnership with Louisville Tourism and the Louisville Sports Commission. In 2022, the SportsTravel Road Trip is planned for the spring (March 30–31) in Colorado Springs and the summer in Louisville.
The 2022 EsportsTravel Summit, hosted by the Daytona Beach Area Convention & Visitors Bureau, will be held June 21–23 in Daytona Beach, Florida, and the TEAMS '22 Conference & Expo, hosted by the Oklahoma City Convention & Visitors Bureau, will be held October 24–27 in Oklahoma City.