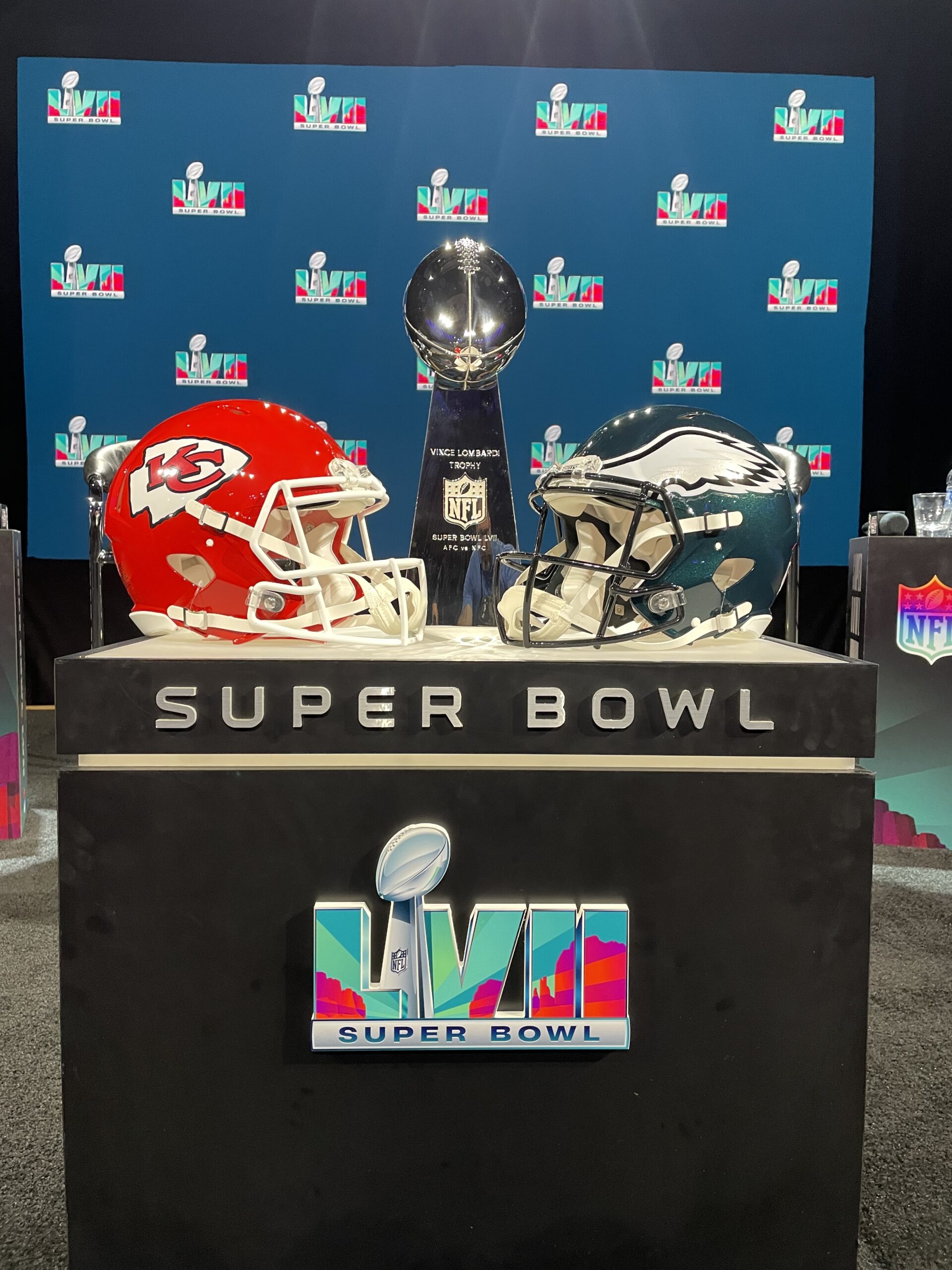 When the Kansas City Chiefs and Philadelphia Eagles kick off in Super Bowl LVII, it will be two weeks after both teams advanced to Phoenix by winning their respective conference championship games at home — and home-field advantage became a talking point during this year's postseason.
"I'll play anywhere, man," Chiefs tight end Travis Kelce said Wednesday. "But there is something special about playing in your home stadium in the playoffs that is memorable and is an electric feeling. I wouldn't trade it in for anything and I hope that doesn't change in the NFL. At the end of the day, the AFC and NFL championships should go to the highest seed. We'll meet in the Super Bowl for the game that everybody goes to."
And count two prominent Fox NFL analysts who agree that no changes should be made for conference championship weekend after some debate during the postseason over whether the AFC and NFC champions should be decided at neutral sites.
"I wouldn't want a neutral site," said former Dallas Cowboys coach Jimmy Johnson, a two-time Super Bowl champion. "If our team won enough games to get a home playoff game or get a bye, I don't want to be penalized and not have it. I think it cheats the fans, it cheats the home team, it cheats the players. I wouldn't be for it at all — but I don't make those decisions."
Johnson's best NFC championship game memory is a road win by the Cowboys in the 1992 playoffs. "I thought they were the better team, but we were the better team on that day," he said. "Once we won that game, I knew we were going to beat Buffalo," and the Cowboys did, 52-17, at the Rose Bowl in Pasadena, California.
The possibility of a neutral-site conference championship game was never raised until near-tragic circumstances this season. After the cancellation of the January 2 Bills-Bengals game following Damar Hamlin's on-field cardiac arrest, NFL owners voted for a possible Buffalo-Kansas City conference title game to be played at a neutral site, which later was announced to be Mercedes-Benz Stadium in Atlanta.
NFL Competition Committee Chair Rich McKay said the change was a unique situation. But the thought that the NFL would be interested in future neutral-site conference championship games was bolstered when Bills and Chiefs bought 50,000 tickets in the first 24 hours for a potential Atlanta matchup.
The need for a neutral-site game was axed when Cincinnati beat Buffalo in the AFC divisional playoffs before losing at Kansas City in the AFC championship game. In the 126 conference championship games since the 1970 AFL-NFL merger, home teams are 72-54.
"Home-field advantage means a lot," Chiefs offensive coordinator Eric Bieniemy said. "What's important for the team with the best record is to play at home. It gives fans the opportunity to support their team. You've earned that right, so you should have that right."
Talk has died down since the Atlanta matchup did not materialize; Jeff Miller, the NFL's executive vice president of communications, public affairs and policy, told Yahoo Sports recently "we haven't had a conversation, that at least I'm aware of, about neutral-site games."
Fox's Howie Long noted "a unique set of circumstances" led to the discussion this year but returned to the feeling he had as a player with the Los Angeles Raiders. Long's team won the 1983 AFC title game over Seattle at the Los Angeles Memorial Coliseum. He says a photo of the sellout crowd that day now hangs in his house. He also knows the difficulty of playing on the road in a title game, losing 51-3 to Buffalo in 1990.
"I personally believe the conference championship games should go to the top seed that's left," Long said. "I think it's important for the cities, the fan base — it's good for football. There's nothing like it."
While admitting the home field advantage is distinctive for his team, Philadelphia Eagles defensive lineman Fletcher Cox admitted "there's things we can and cannot control. Obviously if the league decides to do (neutral sites in the future), that's something we have to deal with as players. At the end of the day, we're all pros and we know how to handle things no matter what the situation is."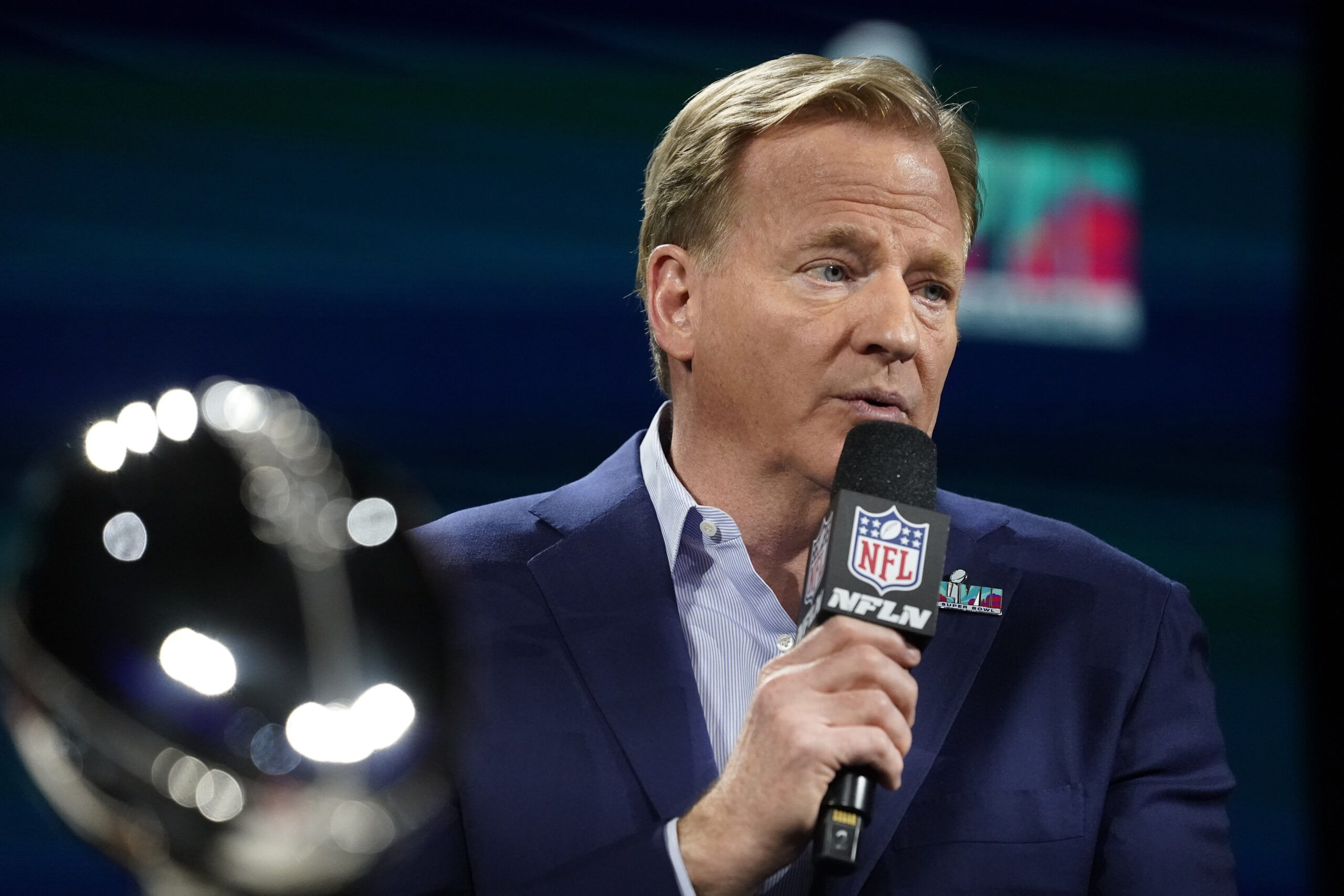 Expanding Internationally
NFL Commissioner Roger Goodell during his State of the League on Wednesday emphasized the league's international ambitions. The league played five games internationally in 2022 with three in London, one in Munich and one in Mexico City. There will be five international games again in 2023 with three in London and two in Germany.
"Every time we play a game whether in the UK or Germany it's extraordinary to see the reaction of the fans," Goodell said. "I don't think anyone would have anticipated the reaction we got (in Germany). To me it was really rewarding to see how our fan base has expanded. We want to make NFL football a global sport. We'll continue on this path, we broke every record around our international games this year. The excitement is extraordinary. Our biggest challenge is how do we bottle that and make the NFL a global sport."
While not yet officially announced, the NFL previously confirmed that Munich and Frankfurt will stage games in Germany over the next four years.
"We're confident we're going to see that experience again with at least one game in Frankfurt next year," Goodell said, adding that in the future "you'll see more games (internationally) than less. It's showing the incredible support we have other there. Our teams loved it, our league loved it, our fans loved it on a global basis."
The NFL will not be in Mexico City next season because Estadio Azteca will be closed for renovations ahead of the 2026 FIFA World Cup. "When that stadium is completed and we can come back, we're coming back," Goodell said. "Mexico is one of the places that we want to play."
Future Super Sites?
Since we're talking about the Super Bowl, the NFL has not announced a Super Bowl host beyond Las Vegas in 2024 and New Orleans in 2025. Las Vegas will be a first-time host while New Orleans in 2025 will tie Miami for the most Super Bowls hosted by one city. Goodell said Wednesday the league will announce at least the 2026 host later this year, possibly the 2027 host as well.
San Francisco 49ers President Al Guido said this summer his team is interested in hosting at Levi's Stadium in either 2026 or 2027. San Francisco is one of seven NFL stadiums that has hosted a Super Bowl and is also scheduled to host 2026 FIFA World Cup matches. Miami, Los Angeles, Houston, Dallas, Atlanta and East Rutherford, New Jersey, are the others. There had been a thought that for those stadiums planning to host World Cup matches, having the Super Bowl in the same year would be a near impossibility. But there has been no clear signal it would be a disqualifier.
There are five cities that have hosted a Super Bowl and are not part of the 2026 World Cup — this year's host, Phoenix, along with Tampa Bay, Detroit, Minneapolis and Indianapolis. Tampa Bay hosted in 2021 during the midst of the pandemic, leading to a restricted number of fans allowed at Raymond James Stadium at a significant hit to the estimated economic impact that hosting a Super Bowl would bring. Tampa Bay proved it could host the game without it becoming a super-spreader event before vaccinations were widely available, which could make it a favorite to have another Super Bowl sooner than later.
The cold-weather destinations of Detroit and Minneapolis could also be in the mix. Both have hosted twice before, Minneapolis most recently in 2018 and Detroit most recently in 2006.