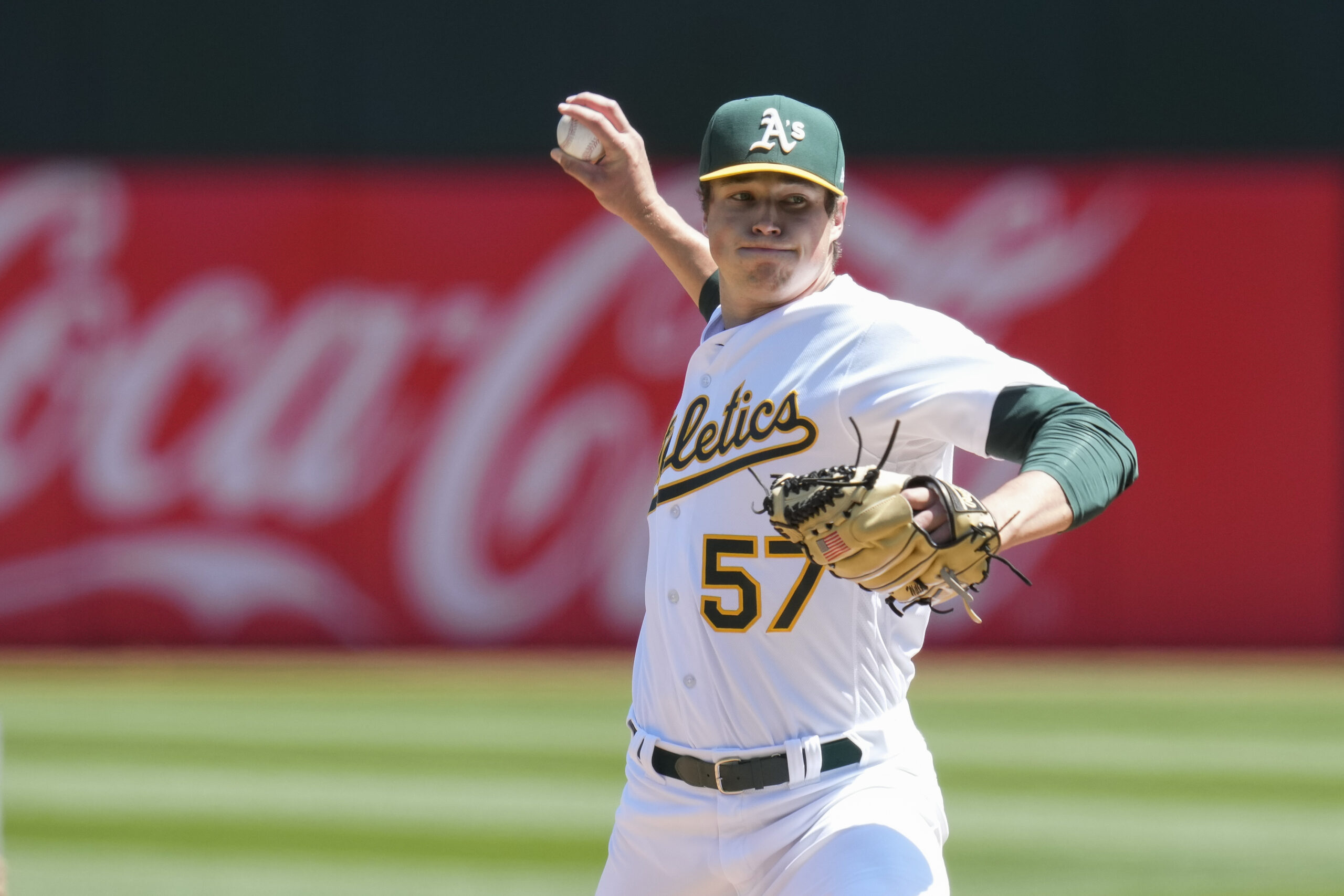 The Oakland A's have made the next move toward relocating to Las Vegas, announcing that the team has signed a binding agreement to purchase 49 acres of land near the Las Vegas Strip for the site of a future ballpark.
In a statement, the team, which for years has negotiated with the city of Oakland for a new stadium, said it is turning all of its attention to a relocation to Las Vegas.
"We recognize that this is very hard to hear," the team said in a statement. "We are disappointed that we have been unable to achieve our shared vision of a waterfront ballpark. As we shift our focus to Vegas, we will continue to share details about next steps."
A's President Dave Kaval has already started sharing some of the details, telling MLB.com the team in envisioning a 35,000-seat stadium, which would include a partially retractable roof, located west of the Las Vegas Strip. The proposed site sits across the freeway from T-Mobile Arena and just north of Allegiant Stadium.
"It's a great location," Kaval said. "It's good for locals. It's good for tourists in the Resort Corridor. We're really pleased with that."
The team has been looking to complete a stadium deal by a January 2024 deadline that had been imposed by Major League Baseball, which has grown frustrated over the extended time frame to get a new stadium deal in place in Oakland. The team had proposed a waterfront stadium, but plans have not progressed to get the deal done.
"We know this is a really difficult day for our fans in Oakland and the Oakland community," Kaval said. "We put an incredible six-year effort into trying to get this waterfront vision for a stadium approved. At the end of the day, the progress has not been fast enough. We're still maybe seven or eight years away from being even able to open a stadium [in Oakland] with the lawsuits and referendums and timing challenges.
"We have a pact in Las Vegas that we think can work and has the support from the league, so we are really putting all our focus in Las Vegas and the efforts there."
The team will now to secure a public-private partnership that will include the state of Nevada and a financial package that would need approval by the state legislature. Once that is secured, the team will discuss details with the league to secure a relocation.
"For more than half a century, MLB has demonstrated overwhelming franchise stability and a consistent record of finding local solutions," Commissioner Rob Manfred said in a statement. "The A's have done their part to stay through an enormous investment in Oakland, their many playoff berths, outstanding baseball operations leadership and an abundance of patience. Under John Fisher, the A's ownership has invested unprecedented time and resources to try to build a new ballpark in Oakland.
"In 2009, the Commissioner's Office said, 'The A's cannot and will not continue indefinitely in their current situation.' The A's have remained in Oakland long past the departures of other teams in the market. In 2021, given the continued lack of progress, MLB instructed the A's to explore a parallel path plan with Las Vegas. Since that time, the process in Oakland has not progressed, and Las Vegas has presented a comprehensive path forward for the A's that will preserve this historic franchise forward and set the stage for future success. We support the A's turning their focus on Las Vegas and look forward to them bringing finality to this process by the end of the year."
If approvals are met, the team believes it can begin play in Las Vegas in 2027.
The A's have been in Oakland since 1968. The team previously played in Kansas City from 1955–1967 and before that began in Philadelphia in 1901.