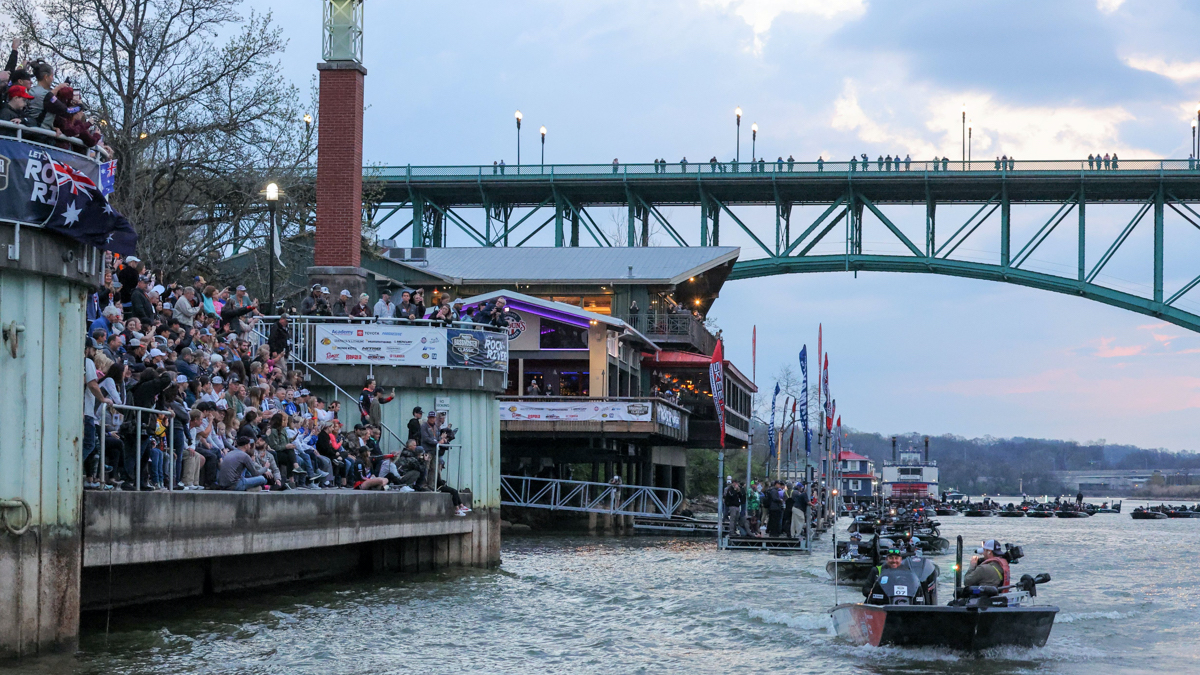 According to numbers released by Visit Knoxville, the 2023 Bassmaster Classic generated an estimated economic impact of more than $35.5 million for the Tennessee community.
The 2023 Academy Sports + Outdoors Bassmaster Classic presented by Toyota saw a crowd of 163,914 fans descend on Knoxville for Classic Week activities. The March 24–26 event also broke attendance and viewership records.
"Knoxville as a destination is the perfect fit for events like the Bassmaster Classic," said Kim Bumpas, president of Visit Knoxville. "From natural resources like the Tennessee River and surrounding lakes to the multiple venues hosting various events throughout the weekend, fans from all over the world enjoy an experience like no other here in Knoxville."
Fans traveling from across the U.S., and as far away as Australia and Japan, not only packed Thompson-Boling Arena for weigh-ins and the Knoxville Convention Center and World's Fair Exhibition Hall — which hosted the Bassmaster Classic Outdoors Expo — but those same visitors accounted for 31,525 room nights at hotels across Knox County.
"We've had an excellent relationship with B.A.S.S. since hosting the Elite Series in 2017 (at Cherokee Lake)," said Chad Culver, director of the Knoxville Sports Commission and Convention Sales. "Our partnership successfully continues with hosting the Bassmaster Classic in 2019, another Elite Series (event) in 2021 and the Classic once again this year in 2023."
The $35.5 million economic impact in 2023 was $3.2 million higher than what the 2019 Bassmaster Classic generated in Knoxville. The 2023 Bassmaster Classic and associated activities supported a total of 12,698 jobs, according to a report.
Tulsa, Oklahoma, will host the 2024 Bassmaster Classic, March 22–24.