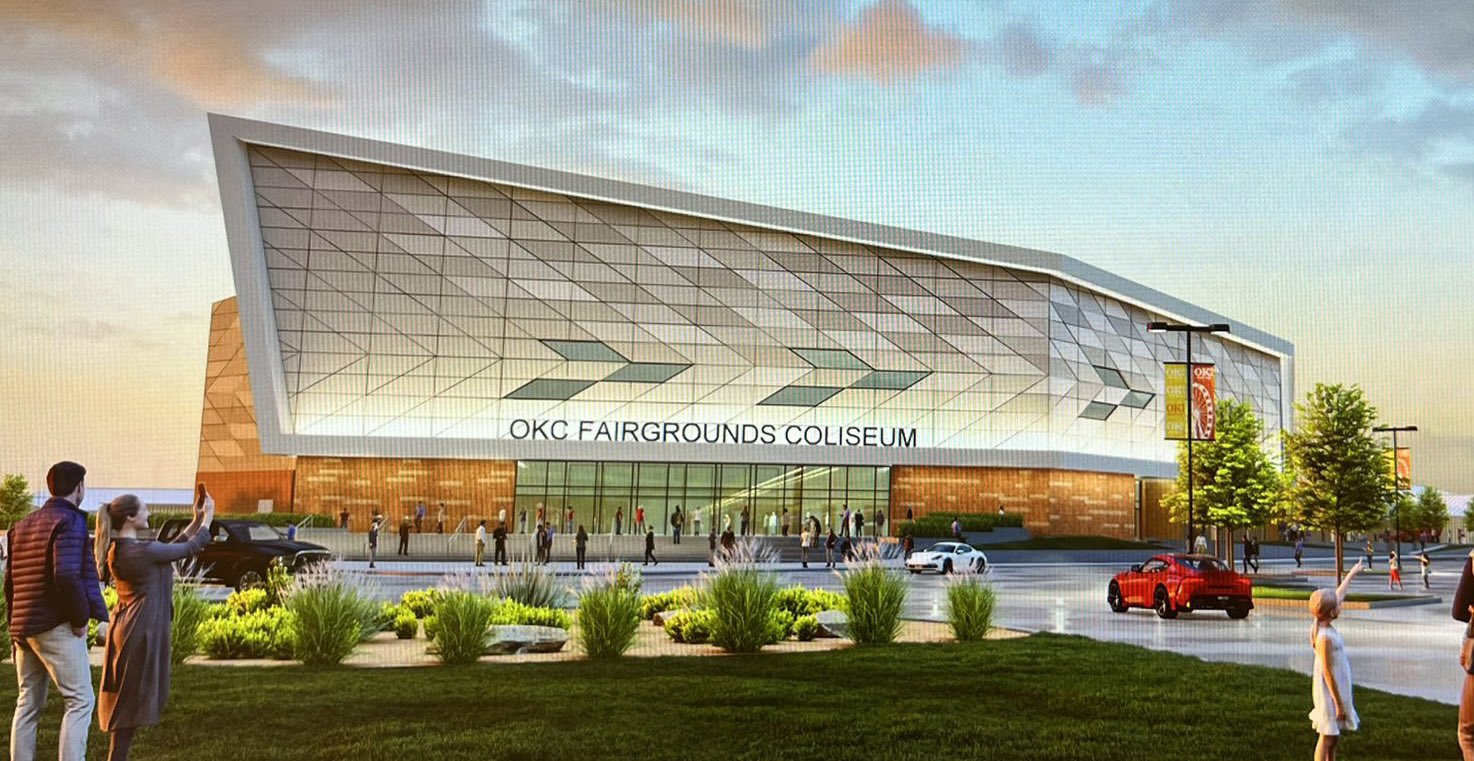 The Oklahoma City Fairgrounds is in line to have a new arena in place in the coming years after the city council approved final plans to replace the existing venue and put out an immediate request for bids on construction.
The new arena is being designed by Populous and will seat up to 8,000 spectators with an upper level concourse that would be configured to provide seating with retractable seats, sponsor activation zones, vendor space, or any combination of elements.
The $102 million project will be funded with $55.5 million from MAPS 4 tax collections, $21.8 million from hotel tax revenue and other sources, according to local news reports.
The new facility will replace the Jim Norick Arena, which opened in 1965 and hosts events more than 250 days a year. Completion is expected in spring or summer of 2024. A 2019 study by Crossroads Consulting found a new arena at the Fairgrounds would generate an estimated $230 million a year in direct spending.
Oklahoma City Mayor David Holt earlier this summer said the city should discuss a potential new arena in downtown as well for the NBA's Oklahoma City Thunder. The Paycom Center opened in 2002 and the Thunder have been at the venue since moving to town in 2008, with a lease that expires in 2026. The Oklahoma City Council outlined plans for a $105 million renovation to improve the fan experience in March and asked Populous to develop a masterplan for the renovations.