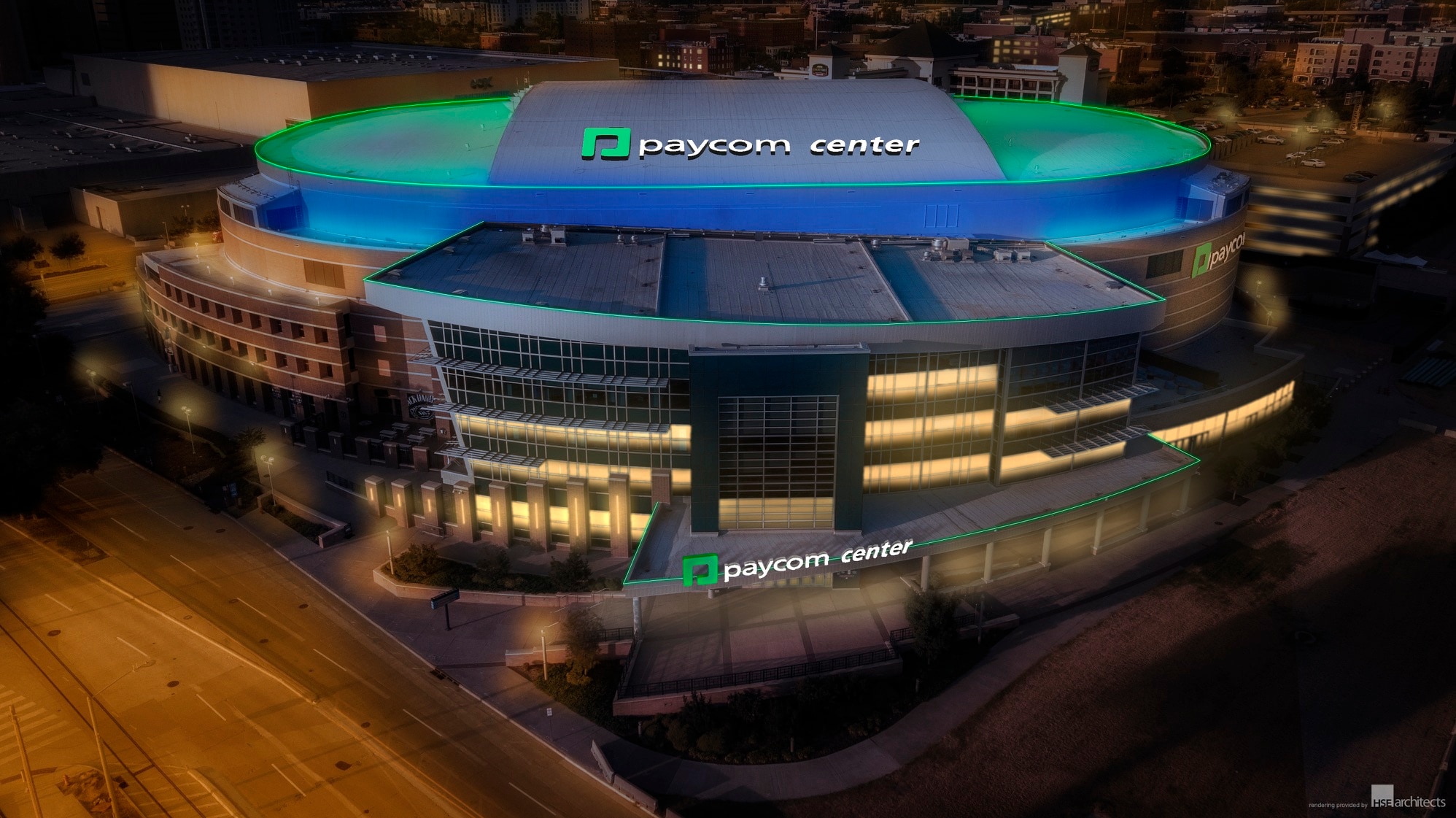 The Mayor of Oklahoma City, Oklahoma, has raised the idea of putting a new arena in downtown for the NBA's Oklahoma City Thunder, saying the team's lease expiring in 2026 gives impetus for a venue that would be new rather than continually renovating the Paycom Center.
Mayor David Holt told local radio station WWLS-FM a new arena could be needed to ensure Oklahoma City's major-league status.
"Our arena is by square footage the smallest in the entire NBA," Holt said. "As far as the money and investment that's put into it, it's second to last, only ahead of New Orleans. The margins are big. We're talking about hundreds of millions of dollars more that have been put in most other NBA arenas and as far as size goes, we're at about 560,000 square feet. Twenty-two NBA arenas are bigger than 750,000 square feet, and three of them are bigger than a million square feet."
The city already approved plans earlier this year for a $105 million renovation of the venue with Populous developing a masterplan for the renovations.
"The size of your venue is the potential it has to provide amenities to users," Holt said. "We're one of only two cities, with New Orleans, that built our arena when we did not have an NBA team. We made decisions when we built that arena 20 years ago that we've been able to overcome but maybe not forever."
The Paycom Center has been home of the Thunder since 2008 but opened in 2002. The arena's naming rights were held by Chesapeake Energy from 2011 through last April, when Paycom took over naming rights as part of a 15-year partnership.
The arena hosted NBA basketball even before the Thunder came to town; it was the home from 2005 through 2007 for the New Orleans Hornets after the team had to temporarily relocate after Hurricane Katrina.