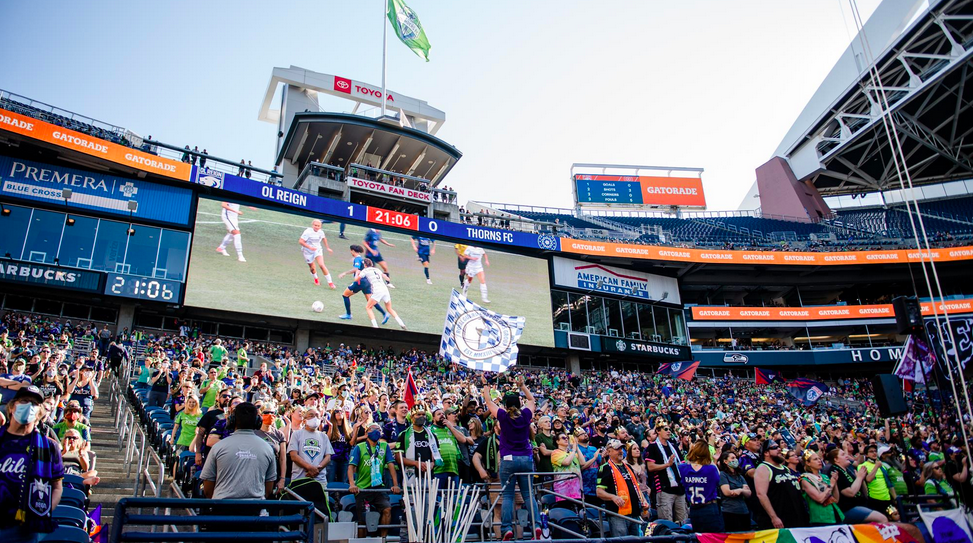 OL Reign will relocate from Tacoma to Seattle and Lumen Field, home of the Seattle Seahawks and Seattle Sounders, starting with the 2022 National Women's Soccer League season.
OL Reign will make the move to Lumen Field from its current home at Cheney Stadium in Tacoma, where the team moved in 2019. At the time, it was believed that Cheney Stadium would be an interim solution until a soccer-specific stadium was built, but work on the project was suspended in early 2020.
"This has been the goal since my first day in Seattle," said OL Reign coach Laura Harvey. "Coupling the club's historic DNA with the support that OL provides has resulted in something magical. I am so happy for the players that they'll finally have the chance to show the city what they can do in a stadium worthy of their talents."
Lumen Field has a maximum capacity of 68,740 seats and for Reign games, the stadium will open gradually starting with seating on the lower east stadium bowl. Club seating, suites, and other premium seating options will also be available.
"We are very pleased that OL Reign will have the chance to return to its original home in Seattle," said OL Groupe Chairman Jean-Michel Aulas. "The attractiveness of our project in the U.S. comes in large part from our strong belief in the region. It gives us confidence to make substantial investments to grow the club, which we hope will lead to even greater support from fans and from the community."