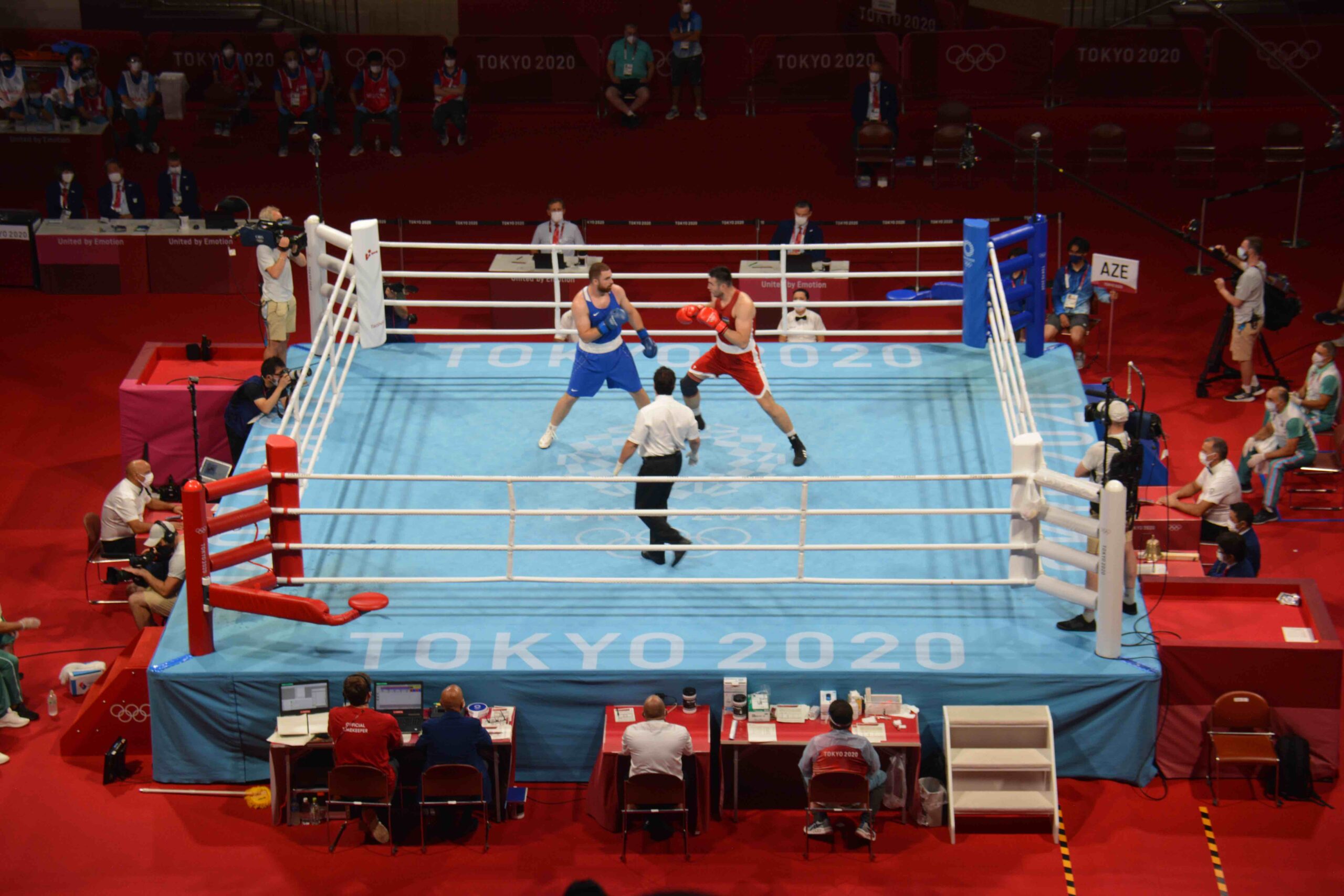 When Tokyo was awarded the Olympic Games, local organizers had the chance to weigh in on which popular sports popular in Japan should be added to the program. It's one reason karate is making its debut in Tokyo and that baseball and softball are back on the agenda as well after more than 12 years.
One popular sport in Japan that is not on the Olympic program? Sumo wrestling.
But that doesn't mean sumo doesn't have a presence at the Olympics.
While boxing is taking place at Kokugikan Arena in an area of venues known as the "Heritage Zone," the arena itself is actually the spiritual home to sumo in Japan. As such, as boxers are battling it out in the arena's ring, they are being watched over by paintings of some the legends of sumo, whose depictions adorn the upper decks of the venue.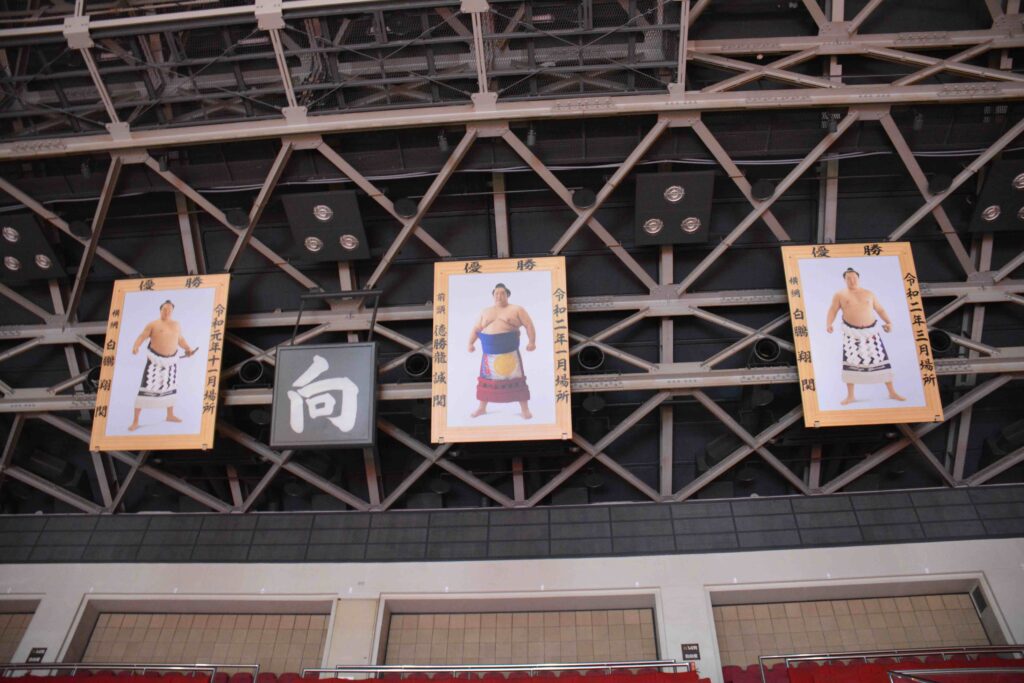 Professional sumo bouts have been held in the area since 1909. During World War II, the main venue used for the competition was damaged leading to a new venue built in the 1950s. In 1985, the arena was renovated on the site where boxing is being staged, keeping in place all of its traditional elements, including a seating bowl where there is no bad view in the place.
For the Olympics, the venue is set up with a single ring in the center, a set-up that appears to work quite well for the sport.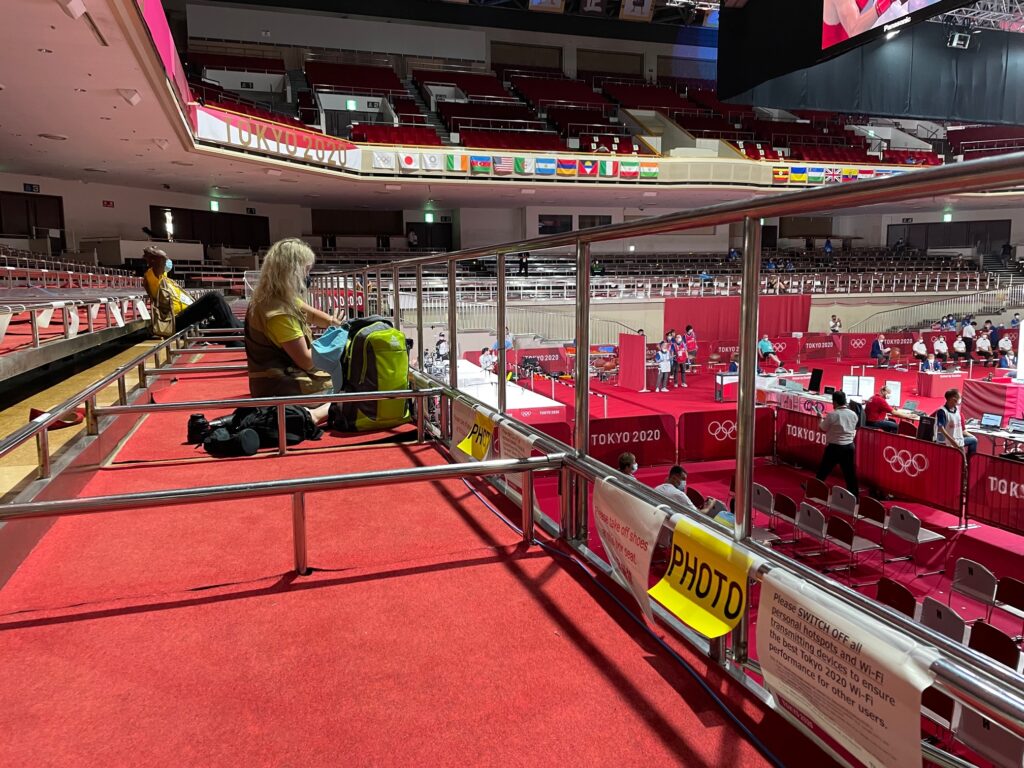 Boxing in a sumo arena still has its quirks, beyond the gazing eye of the masters from the rafters. An entire level of the venue consists of boxed seats that are mats where you are required to take your shoes off to sit. The boxed seats may be prime seating when sumo is in session. But they also are in the zone where photographers are working during the Games, meaning they have to take their shoes off as well, surely a first in Olympic photography requirements.