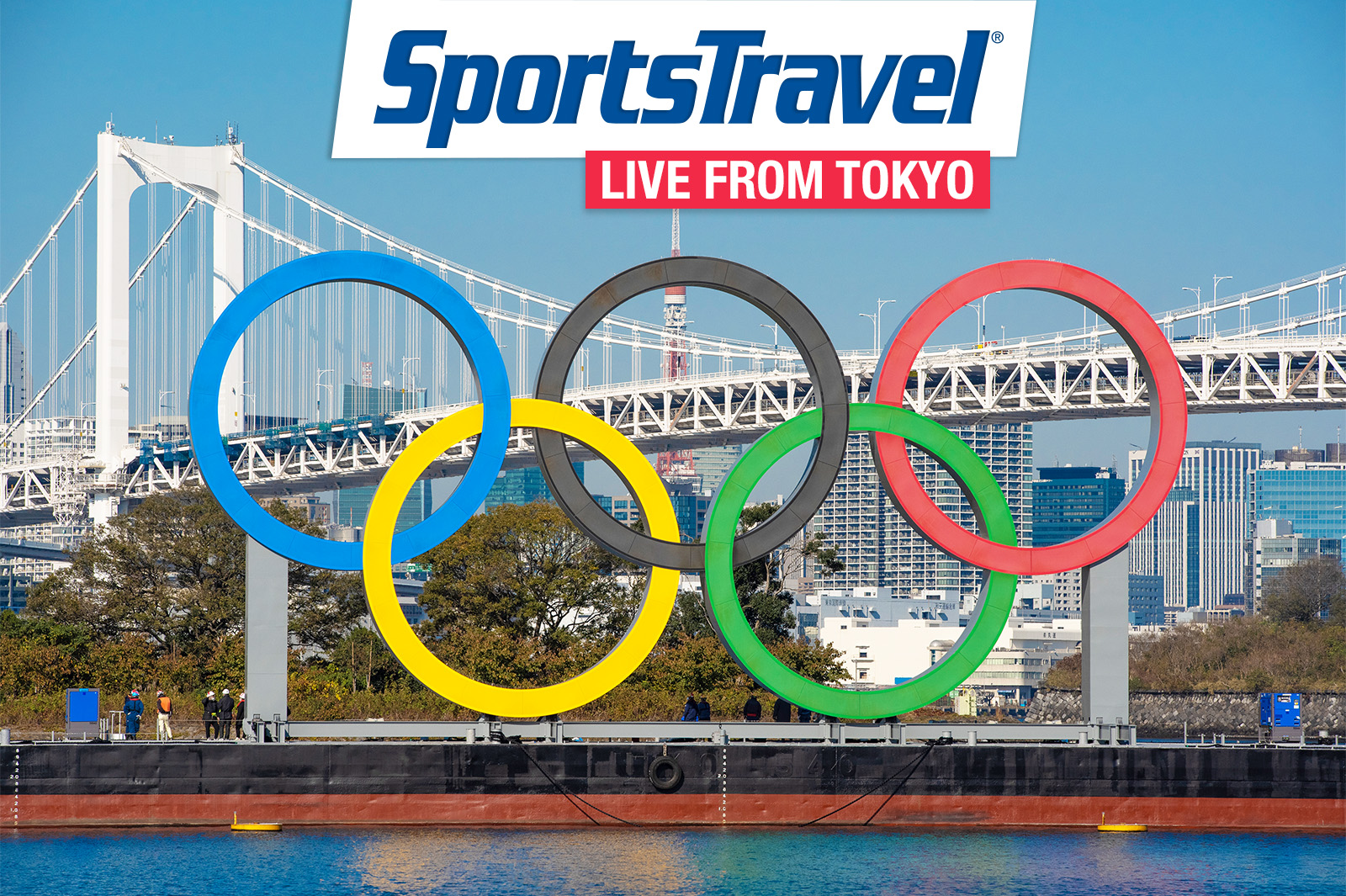 SportsTravel will be reporting on the Olympic Summer Games from Tokyo and at home. Get the latest here.
One thing that is immediately obvious as you ride around Tokyo to the venues that are hosting the Games is the country's love of baseball. This is evident even before landing in Tokyo where the familiar sites of baseball diamonds could be seen below in cities across the country on the approach to Narita Airport.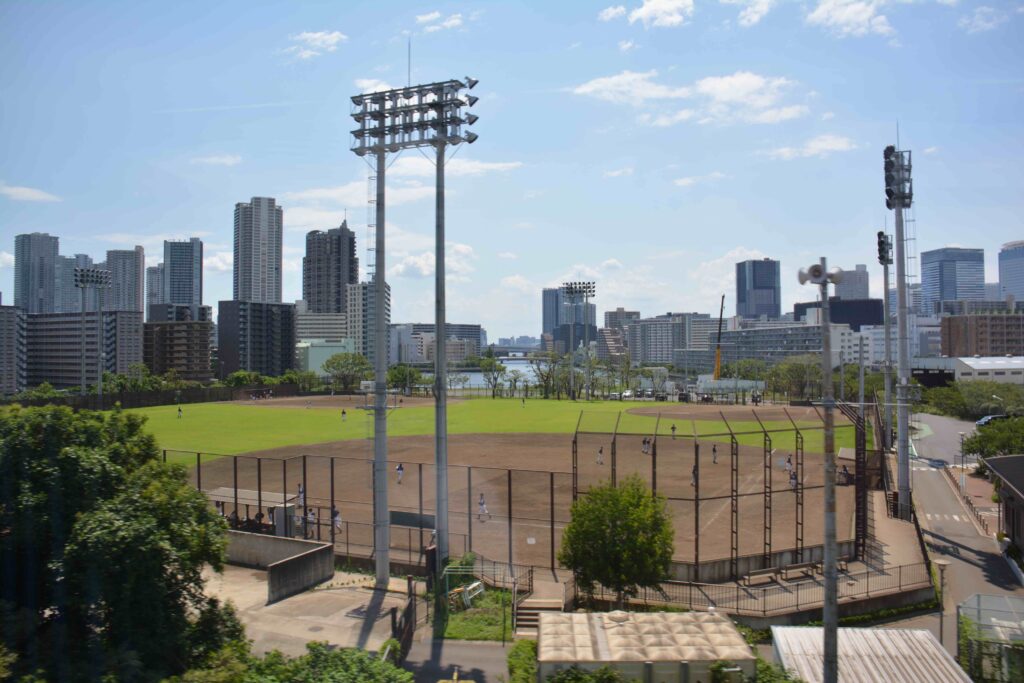 The sport will return to the Olympic program in Tokyo but be out three years from now in Paris. Read more…
At one of the most unusual Olympic Games ever staged, the Opening Ceremony in Tokyo was itself fitting for the times, a modest affair by Olympics standards held in front of a mostly empty stadium in a truly made-for-TV moment.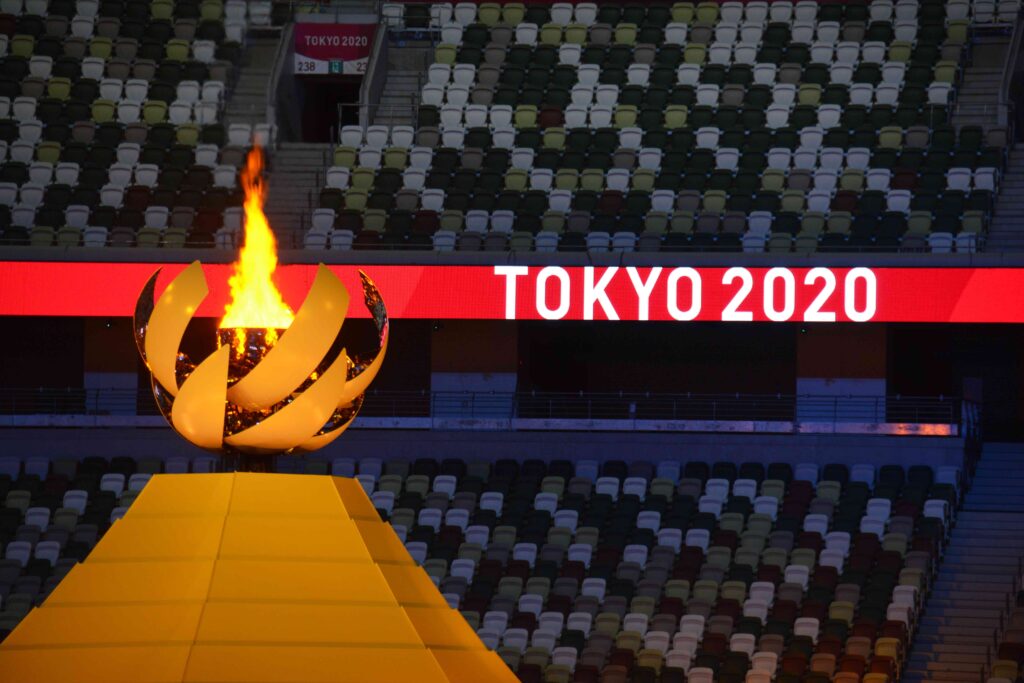 Outside the venue before the event started, the normal bustle of an Opening Ceremony was absent. A gift store was boarded closed. The only people taking photos by the National Stadium's Olympic rings were journalists. Inside, only a handful of concession stands were open for the spectators, who consisted almost entirely of journalists, volunteers and select International Olympic Committee dignitaries. Photographers, usually assigned to specific areas of the stadium, had free reign to shoot wherever they liked, including in the seats. Read more…
Hours before the Opening Ceremony of the Olympic Summer Games in Tokyo, leaders of the U.S. Olympic and Paralympic Committee said their primary focus was the safety and security of the 613 athletes that will represent Team USA, while acknowledging the extreme logistical hurdles in getting the team to Tokyo and prepared to compete.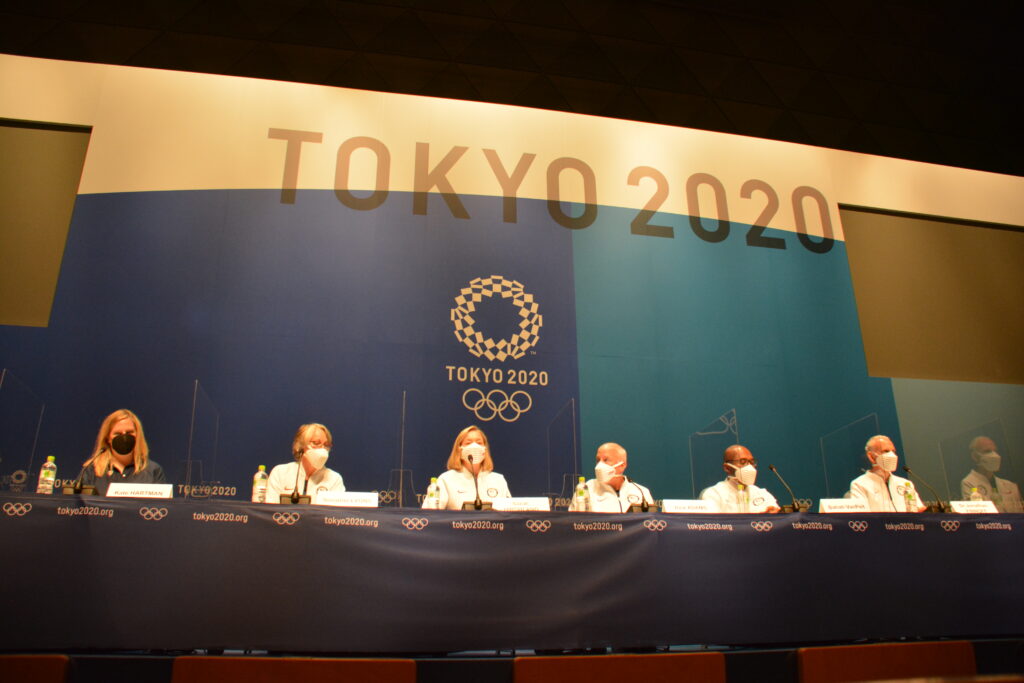 USOPC Board Chair Susanne Lyons said the stress in making sure the athletes are safe and that the Games don't become a source of disappointment for the Japanese people has made planning for this Olympics more unusual that others.
"In some ways we're all amazed and also relieved that here we are on the cusp of the Games," she said during a press conference. "I think initially when Tokyo won these Games it was a source of great excitement for the Japanese people and it's sad to say that because of COVID it's become the source of a great deal of stress." Read more…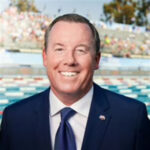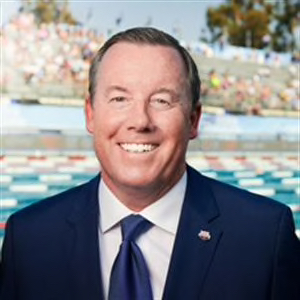 Tim Hinchey took over as CEO of USA Swimming just after the 2016 Olympic Games in Rio, meaning this year's Games in Tokyo will be the first he'll oversee for a team that has traditionally hauled in medals at the Games. Team USA has won 556 medals all time, by far the most of any country. The U.S. swim team in Tokyo features 53 swimmers, many of whom will make their debut on the Olympic stage.
This Olympic cycle, though, has been unlike any other. The recently completed Olympic Swimming Trials in Omaha, Nebraska, were broken up into two participation waves — a first for the event — in an effort distance the hundreds of swimmers that try out for the Games. And in Tokyo, swimming finals will be staged in the morning local time to accommodate prime-time television audiences in the United States, meaning training schedules have been put upside down as well. Read more here…
On the eve of the Opening Ceremony of the Olympic Summer Games, Tokyo 2020 fired its creative director Kentaro Kobayashi over a Holocaust-related joke he told years back while he was a comedian. The removal marked the second high-profile member of the team to be dismissed in recent days after composer and musician Keigo Oyamada was removed over his admission on social media that he had bullied people with disabilities when he was younger.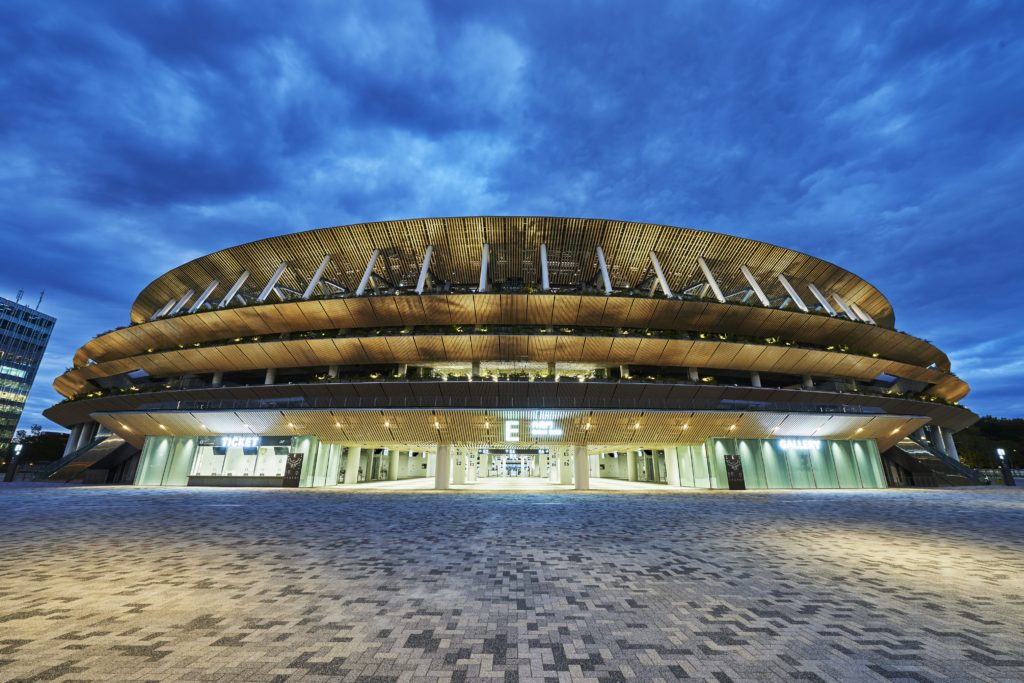 The ceremony has already been a question mark of sorts as athletes have been told not to arrive in Tokyo more than five days in advance of their competitions. Much is unknown about what direction the event will take with spectators banned and a limited number of International Olympic Committee and dignitaries, including U.S. First Lady Jill Biden expected to attend. Read more…
The Olympic Summer Games in Tokyo will be held in 42 venues around Japan with 27 of them in or around the capital. There are 11 venues inside what is referred to as the "Heritage Zone," which references Tokyo's previous hosting of the 1964 Olympic Summer Games. Many of those venues have been renovated for 2021. There are 16 other venues that form the "Tokyo Bay Zone" with the Olympic Village serving as a meeting point of sorts between the two zones. There are also 15 outlying venues.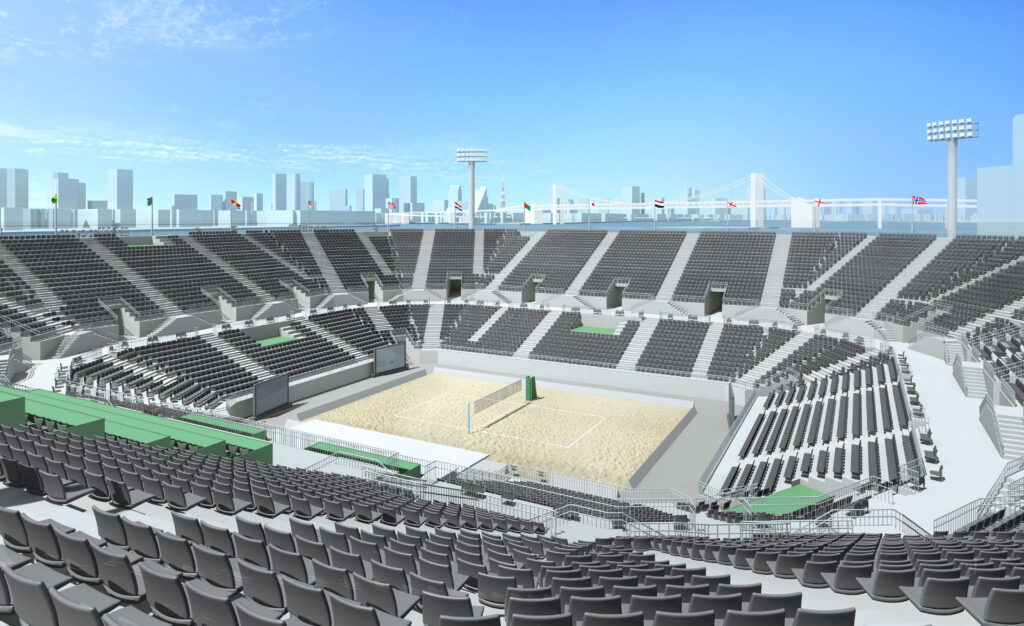 Here is an overview of every venue that will be used at the Games. Read more…
It's still unclear what the traditional Parade of Nations will look like to start the Olympic Summer Games on Friday in Tokyo, but the U.S. has selected the athletes that will lead its delegation into National Stadium: baseball player Eddy Alvarez and basketball star Sue Bird.
Team USA athletes selected Alvarez and Bird, who will become the first duo to share flag-bearing honors at the Olympic Games. Of the 613 athletes who were named to the U.S. Olympic team, more than 230 are expected set to walk in the ceremony. Read more…
Brisbane, Australia, will host the 2032 Olympic and Paralympic Summer Games, a move that was expected for weeks after the International Olympic Committee's Executive Board forwarded the Queensland coastal city as the only candidate for the event.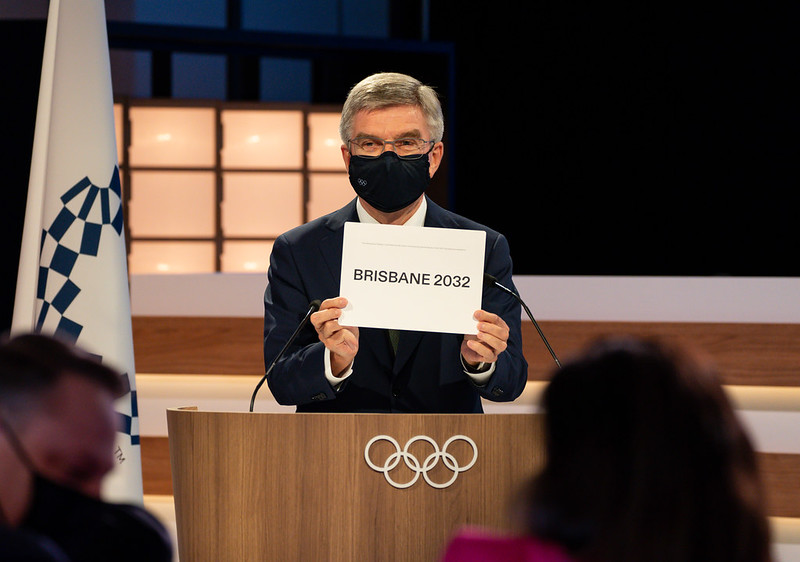 The formal vote came at the IOC Session in advance of the Tokyo Games. Brisbane will become the third Australian city to host the event after Sydney in 2000 and Melbourne in 1956. Brisbane received 72 yes and 5 no votes. Read more…
If you asked 100 people interested in this year's Olympic Summer Games in Tokyo which athlete they want to see the most, it's a safe bet the first name mentioned would be Simone Biles. Several may say Katie Ledecky. Others would say Allyson Felix, A'ja Wilson or Alex Morgan.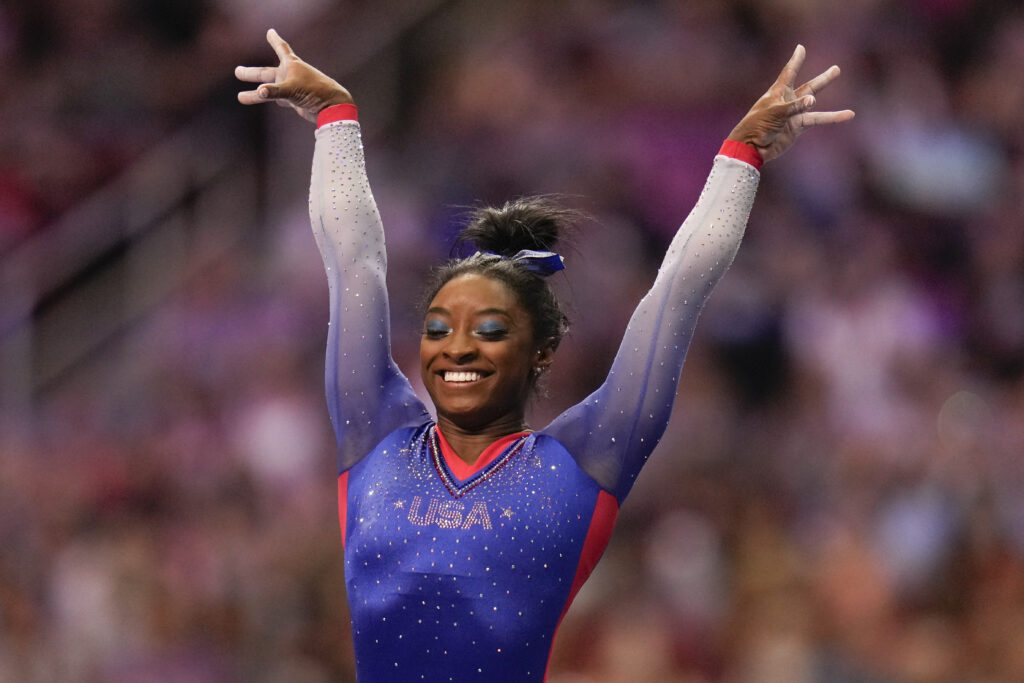 As the 50th anniversary of Title IX approaches next year, the infrastructure around women's sports has grown dramatically. And athletically, the proof is in the numbers. This year's U.S. roster in Tokyo has 329 women and 284 men, the third straight Games with more women on the team than men. At the 2016 Rio Games, women won 59 percent of the country's gold medals and 61 of 121 medals overall; in 19 of the 26 Olympic Summer Games in which American men and women competed for medals, women have won a greater share of the available golds than men. Read more…
Three days before the start of the Opening Ceremony, no new COVID-19 cases were reported among athletes or Olympics stakeholders in Tokyo, although officials at the IOC and Tokyo 2020 continue to monitor the situation closely.
And while unlikely, the CEO of Tokyo 2020 on Tuesday did not rule out the event still being canceled if virus cases spike.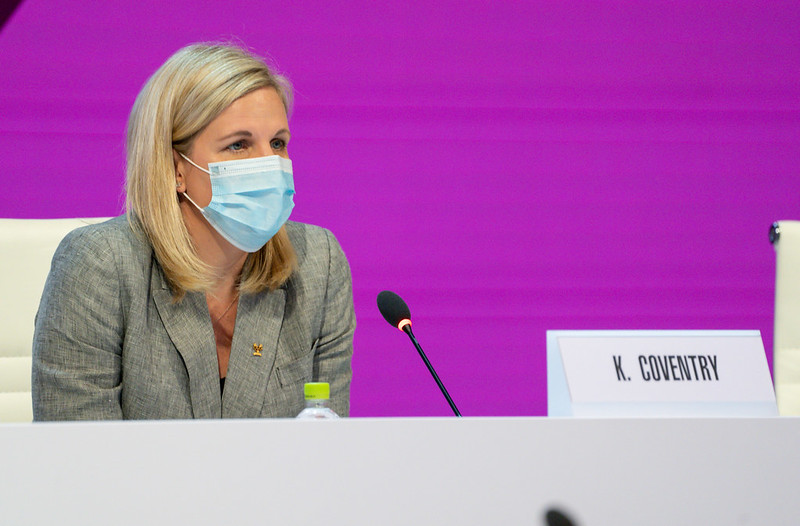 "We can't predict what will happen with the number of coronavirus cases. So we will continue discussions if there is a spike in cases," Toshiro Muto said during a press conference. "We have agreed that based on the coronavirus situation, we will convene five-party talks again. At this point, the coronavirus cases may rise or fall, so we will think about what we should do when the situation arises." Read more…
International Olympic Committee President Thomas Bach said last week there was "zero" risk of athletes passing on the virus to Japanese or other residents of the Olympic Village in Tokyo. And like many of the other proclamations by the IOC or Tokyo Olympic organizers registering a "just trust us" vibe, those declarations are being tested immediately.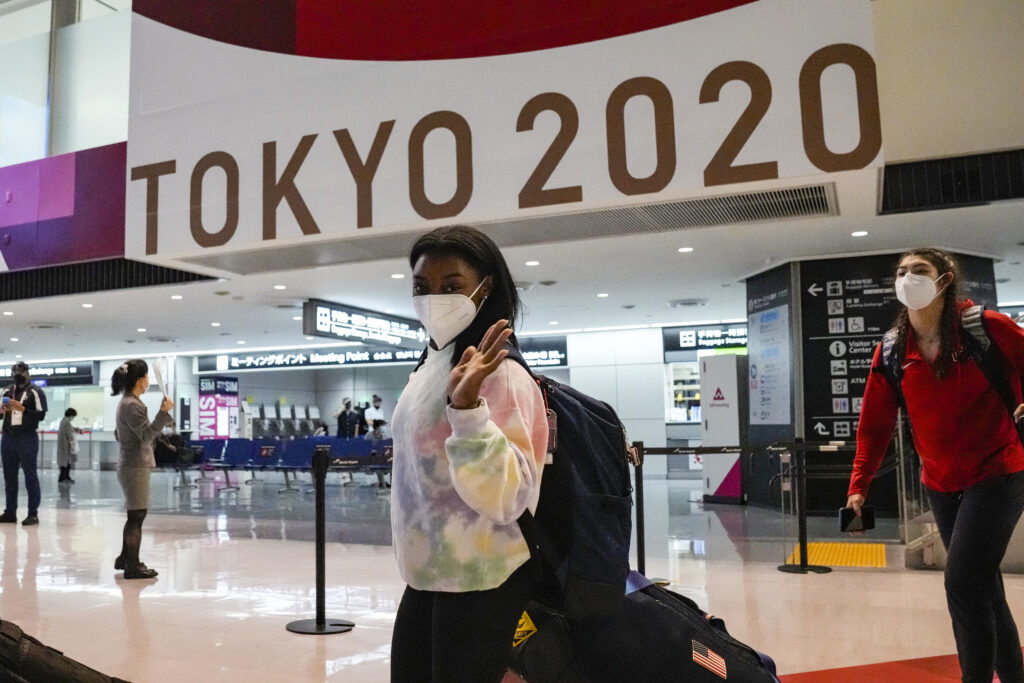 Two South African soccer players became the first athletes inside the Olympic Village to test positive for COVID-19 over the weekend right as 11,000 athletes and thousands more team officials from across the globe begin arriving for the Games, which officially open with Friday's Opening Ceremony. Dr. Phatho Zondi, South African team's chief medical officer, said every member of the team had two negative tests before traveling to Japan and tested negative on arrival.
And on Monday, an alternate member of the U.S. artistic gymnastics team tested positive in a pre-Games training camp in July. Read more…
There really is no excuse for you to miss an event if you want to watch it during the Olympic Summer Games in Tokyo, with NBC planning 7,000 hours of programming across all of its networks and platforms.
NBCUniversal announced plans to present 7,000 hours of programming surrounding the Tokyo Olympics this summer. Coverage begins July 20 with six hours of live softball on NBCSN including the gold-medal favorite U.S. team against Italy in the sport's return to the Olympics for the first time in 13 years. U.S. women's soccer meets Sweden in a 2016 Rio quarterfinal rematch on July 21 on USA and programming continues until the Opening Ceremony, which will be broadcast live in the morning on NBC.
This year is the 11th consecutive Olympics presentation and ninth consecutive Summer Games for NBC. Read more …
USA Basketball will have to replace one person on its men's basketball team after announcing that guard Bradley Beal of the Washington Wizards will not play in the Olympic Summer Games, one day after entering health and safety protocols.
Beal scored 17 points in the U.S. team's 108-80 win over Argentina in an exhibition game on Tuesday in Las Vegas. USA Basketball also announced that forward Jerami Grant is in health and safety protocols "out of an abundance of caution."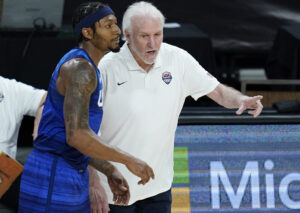 Beal started in the backcourt alongside Damian Lillard in all three Team USA exhibition games; the U.S. is 1-2 going into Friday's game against Australia before a final exhibition against Spain on Sunday. The U.S. opens the Olympic tournament on July 25 against France.
The news about Beal comes after the Tokyo organizing committee announced that one athlete and one staff member are among six new positives during arrival testing. The announcement comes one day after the IOC revealed an official on the refugee team tested positive. Two members of the Ugandan delegation as well as one from the Serbia delegation also tested positive upon arrival. Read more …
Years in the making, the U.S. Olympic and Paralympic Museum appeared to have it all when it opened last year. An inspiring and historical subject matter unlike any other museum in the country. A unique architecture that makes a statement on the skyline. A prime location in a growing part of downtown Colorado Springs.
All it was missing was visitors.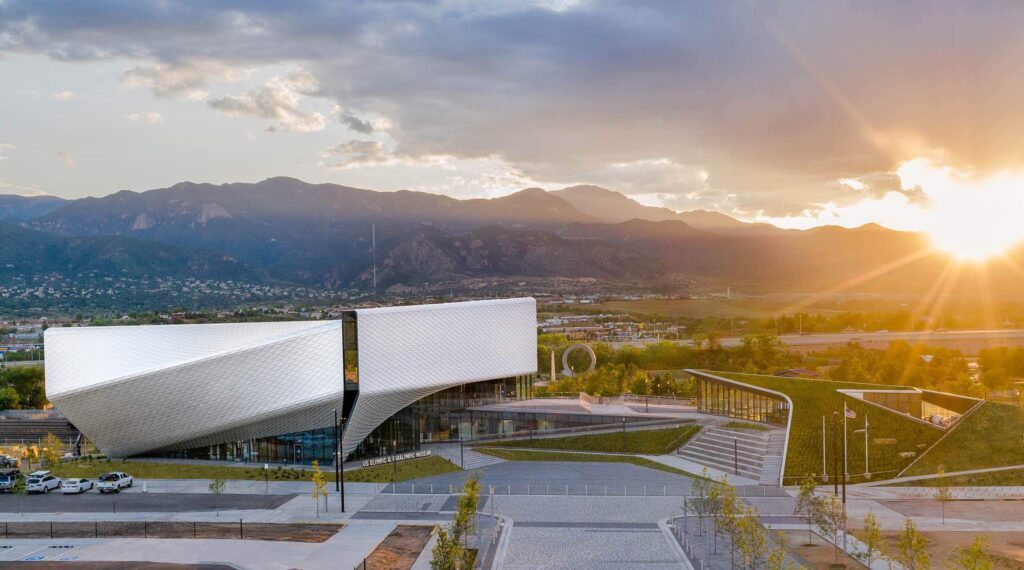 Nearly one year since the museum opened on July 30, 2020, the museum that celebrates the Olympic and Paralympic movements is still working to attract guests that were forced to stay home during the depths of the COVID-19 pandemic. And with the Olympic and Paralympic Summer Games on the horizon in Tokyo, a new wave of programming for a grand reopening is underway to encourage more visitors to come through the front door. Read more…
One of the largest fan-engagement opportunities at the Olympic Summer Games in Tokyo has been scrapped, the latest casualty from the coronavirus pandemic that continues to impact the Games with just over a week to go before the Opening Ceremony.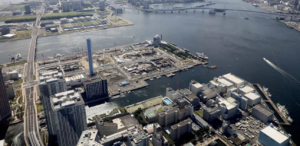 Tokyo Waterfront City was to connect several of the venues that will host competition along the city's waterfront, with sports demonstrations planned and sponsors receiving opportunities to activate along the stretch.
But on Wednesday, Tokyo 2020 announced it would now close off the area to spectators, citing the state of emergency in Tokyo that has been extended through late August due to rising COVID-19 rates in the city. An International Olympic Committee spokesman said some of the sponsor activations may be opened on a restricted basis, although details were not clear. Read more…
Nine days from the Opening Ceremony of the Olympic Summer Games, International Olympic Committee President Thomas Bach and Japanese Prime Minister Suga Yoshihide met to discuss preparations and emerged in solidarity on the plan to move forward, even as Tokyo recorded its highest number of COVID-19 cases in six months.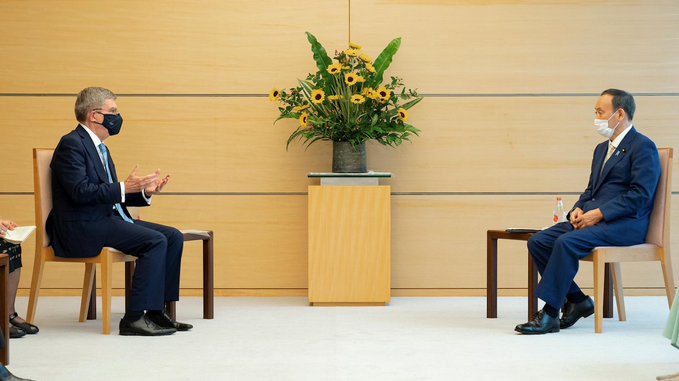 "I would like to express my heartfelt respect and gratitude to the government and the people of Japan for welcoming us," Bach said following the meeting. "There are nine days left until the Opening Ceremony of the Olympic Games Tokyo 2020. Athletes from all over the world are now arriving into Tokyo. The Games will unite the world in all our diversity. They will show that we are stronger together in all our solidarity." Read more…
The United States Olympic & Paralympic Committee will send 613 athletes to represent Team USA at the Olympic Summer Games in Tokyo. The team features 193 returning Olympians and 104 medalists, including 33 who have won multiple medals.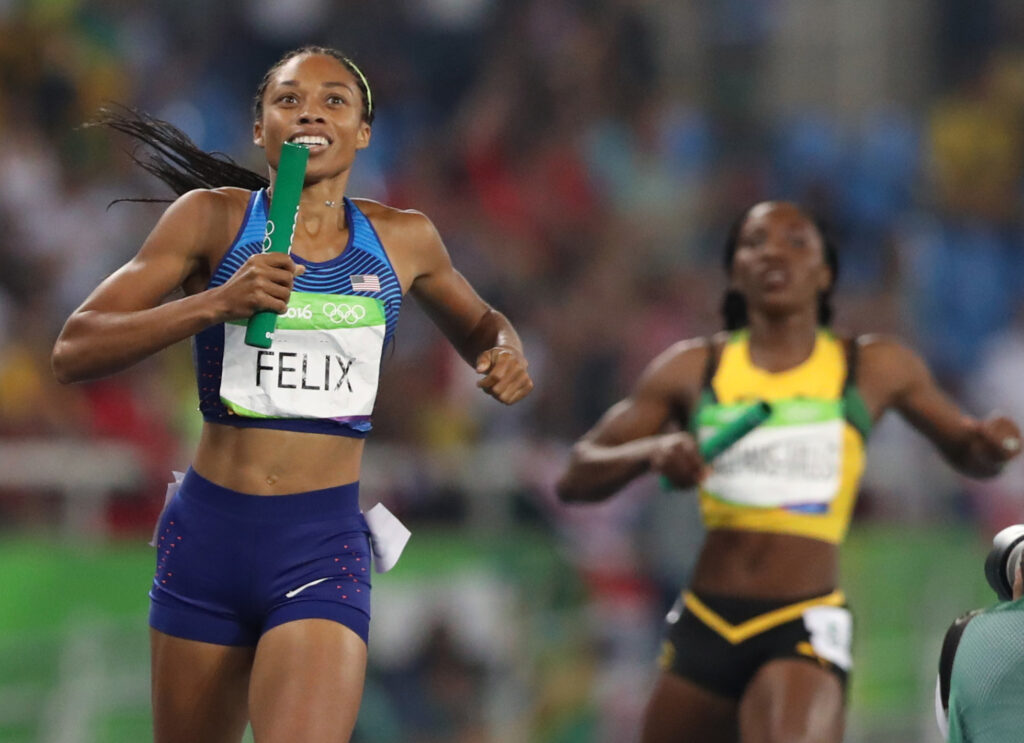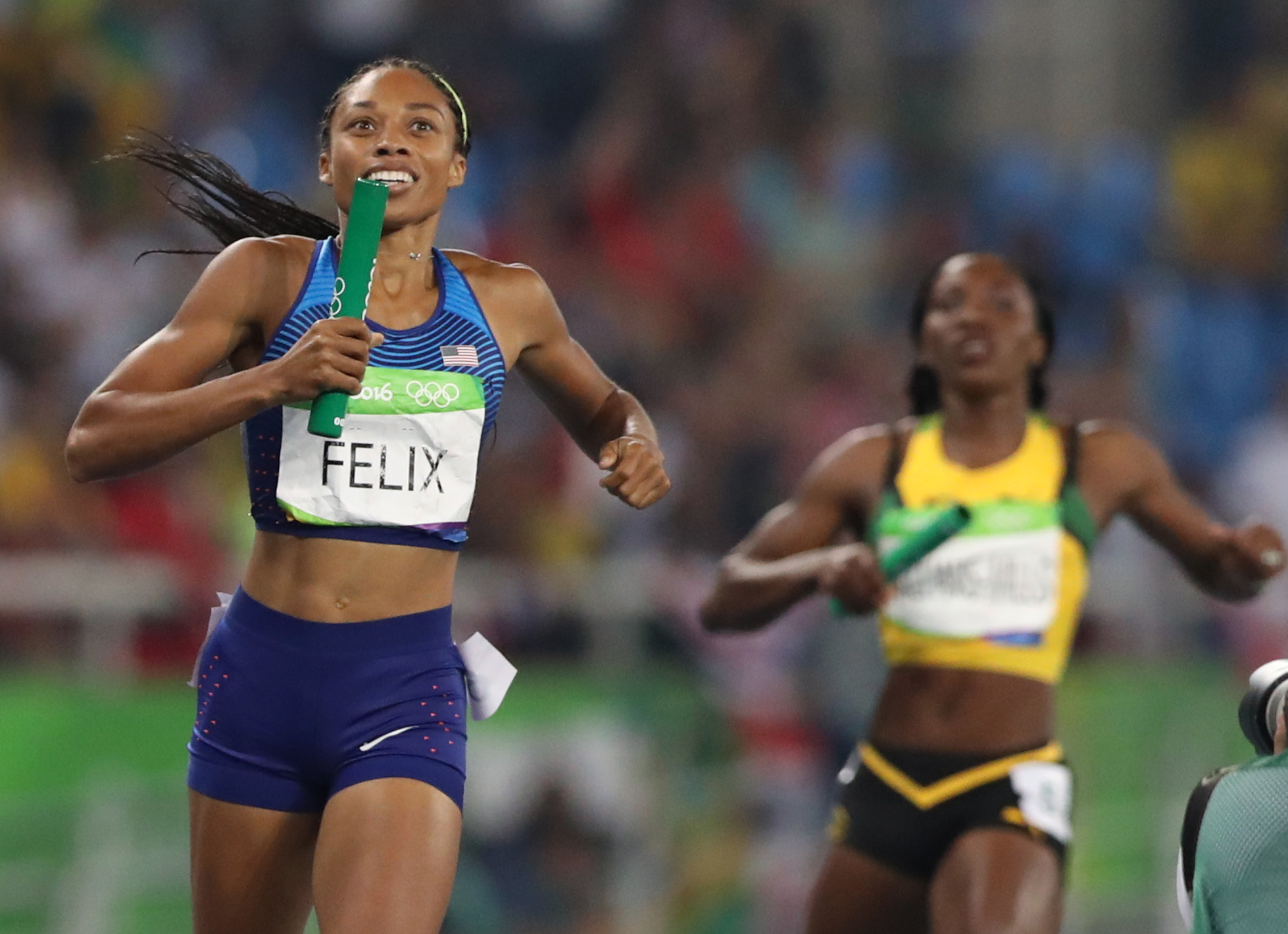 "Team USA is ready. Our roster includes 613 remarkable athletes, one of our biggest teams ever, all who qualified to participate in these Games," said USOPC Chief Executive Officer Sarah Hirshland. "In these extraordinary times — these athletes have shown perseverance, dedication and focus and have inspired us all. We are thrilled to support them as they live their dreams of competing on the biggest stage in sport." Read more…
The Japanese regions where baseball and softball events are scheduled to be held as part of the rescheduled 2020 Olympic Summer Games have joined the city of Tokyo in deciding to ban all fans from attending with 10 days before the Opening Ceremony.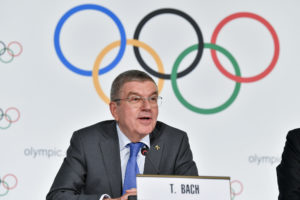 Fukushima prefecture will hold its baseball and softball events, and Hokkaido will hold soccer games without fans at the Sapporo Dome. Tokyo organizers and the International Olympic Committee earlier barred all fans from venues in Tokyo and three neighboring prefectures.
Many people including children have been looking forward to the games, and I'm very sorry to take away their chance of watching baseball and softball at the stadium," Fukushima Governor Masao Uchibori said Saturday. "It was a very tough decision to make." Read more…
Plans to have local fans on hand for the Olympic Summer Games in Tokyo were officially shelved by the organizing committee in consult with the International Olympic Committee after the city entered another state of emergency — due to a spike of COVID-19 cases — that will last throughout the world's largest sporting event.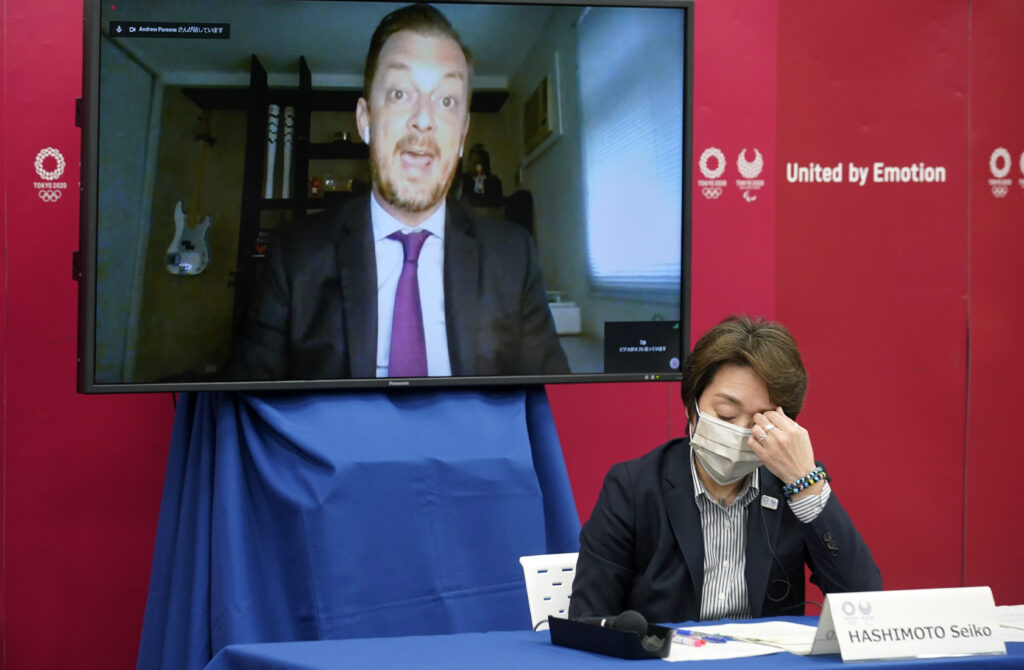 "Many people were looking forward to watching the games at the venues, but I would like everyone to fully enjoy watching the games on TV at home," Tokyo Governor Yuriko Koike said after meeting with IOC and Japanese organizers on Thursday. Read more…
While Tokyo 2020 officials debate a last-minute decision to further limit spectators at events during the Olympic Summer Games that start July 23, even outdoor events may not see fans at them as well.
Before the pandemic, back when Tokyo's notorious summer heat was the biggest concern on organizers' minds, the marathon and race walking events were moved to the cooler climes of Sapporo. But after a meeting with Sapporo officials, Tokyo 2020 announced that they want spectators to stay away from the route, which will be held on public streets. Read more…
Two weeks after saying it would allow local fans to attend the Olympic Summer Games, organizers are about to backtrack officially on the policy as COVID-19 cases continue to rise throughout Japan.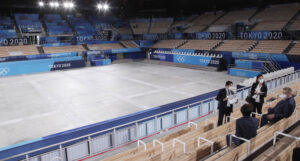 Japan's Asahi newspaper, citing multiple government sources, reported Tuesday the Opening Ceremony at the 68,000-seat National Stadium is likely to be limited to only VIP guests on July 23. The report added that smaller venues may have fans but other larger venues likely will be closed off to spectators.
While the reports were not attributed to any government or organizing committee official, throughout the past year Japanese news reports have been a precursor to official announcements, serving almost as test balloons to gauge public reaction. Two weeks ago, organizers announced that venues could be filled up to 50 percent capacity with a ceiling of 10,000. Read more…
The Tokyo Organizing Committee for the
2020 Olympic and Paralympic Summer Games
is partnering with Intel to showcase 5G technology with enhanced sports viewing experiences at three separate competition venues during the Games, which start on July 23 with the Opening Ceremony.
The new viewing experiences will allow spectators to enjoy events with ultra-high resolution videos and simultaneous multipoint videos leveraging 5G's high-speed and capacity, as well as an AR experiences. The offerings are the result of support by NHK and the Japan Commercial Broadcasters Association. Read more...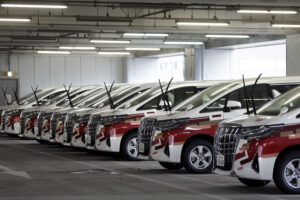 As stakeholders begin their travel to Tokyo for the Olympic and Paralympic Games, an elaborate transportation system is beginning to take shape to make sure athletes, coaches, officials, media and Olympic dignitaries can get where they need to go.
As stakeholders begin their travel to Tokyo for the Olympic and Paralympic Games, an elaborate transportation system is beginning to take shape to make sure athletes, coaches, officials, media and Olympic dignitaries can get where they need to go.
Officials at Tokyo 2020's transportation department on Thursday outlined some of the staggering logistics involved, especially since COVID-19 has upended plans that were in place for years to have most stakeholders use the city's widely available public transportation. Use of that public transportation is by and large off the table now for visitors unless they plan to be in the city more than 14 days, meaning a more robust system of buses and fleet cars has had to be assembled on relatively short notice. Read more…
Within a week of announcing that Japanese fans would be able to attend events at the Olympic Summer Games, Tokyo Olympic Organizing Committee President Seiko Hashimoto is backtracking and suggesting a closed-off Games could still happen with less than a month to go before the Opening Ceremony.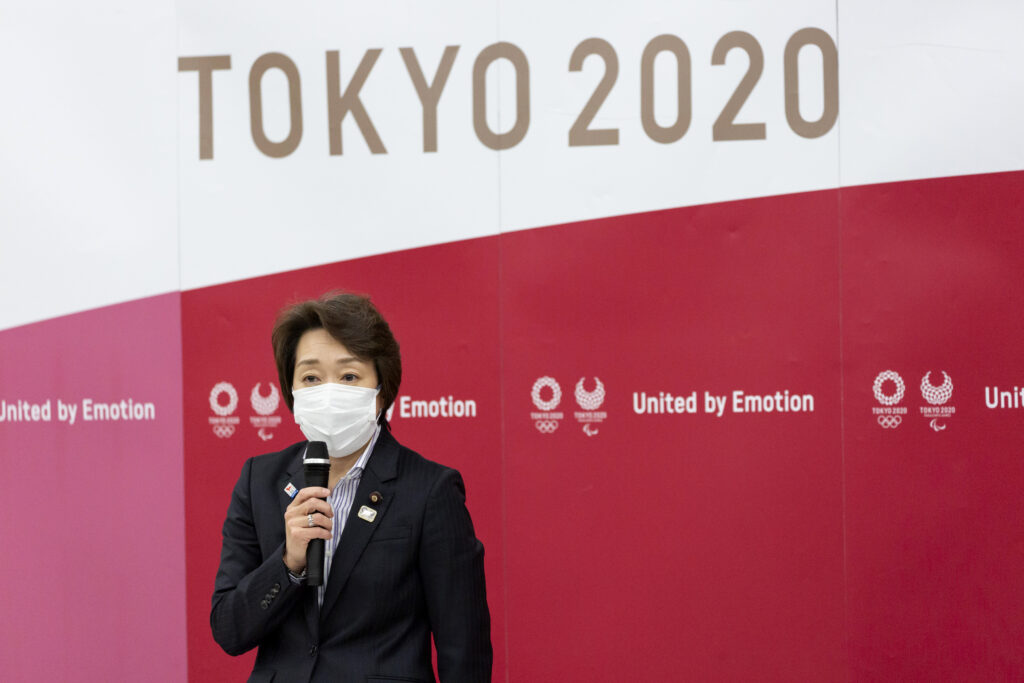 Organizers said last Monday that up to 10,000 local fans would be allowed into venues — with numbers not to exceed 50 percent of capacity — despite several medical experts in Japan who cautioned against the move. But a COVID-19 panel for the Tokyo Metropolitan Government reported Thursday that "there's a sign of resurgence" of infections in Tokyo and the news that two members of the Ugandan delegation have tested positive for the delta variant of COVID after arriving in Japan has shook the country. Read more…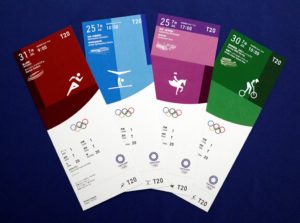 Japanese spectators at the Olympic Summer Games will be asked to root with "passion from your heart" as opposed to cheering, yelling, whistling or high-fiving, according to a new guideline document issued to potential fans. The 18-page document was issued after the organizing committee on Monday announced it will allow up to 50 percent capacity at venues for the Games, or a maximum of 10,000 people per venue.
Spectators are being asked to allow ample time to travel to events to avoid overcrowding. They are also asked to refrain from cheering, eating, drinking or chatting in public transportation and on the streets near the venues to "avoid making public nuisance to people around and residents living nearby." Read more…
One of the last remaining logistical hurdles for organizing the Olympic Summer Games has been settled: Japanese spectators will be allowed to attend.
With 32 days to go until the Opening Ceremony on July 23, the International Olympic Committee, the International Paralympic Committee, Tokyo 2020 and the governments of Tokyo and Japan announced June 21 that venues will be allowed to be filled to 50 percent capacity, or 10,000 spectators, whichever is smaller. Read more…