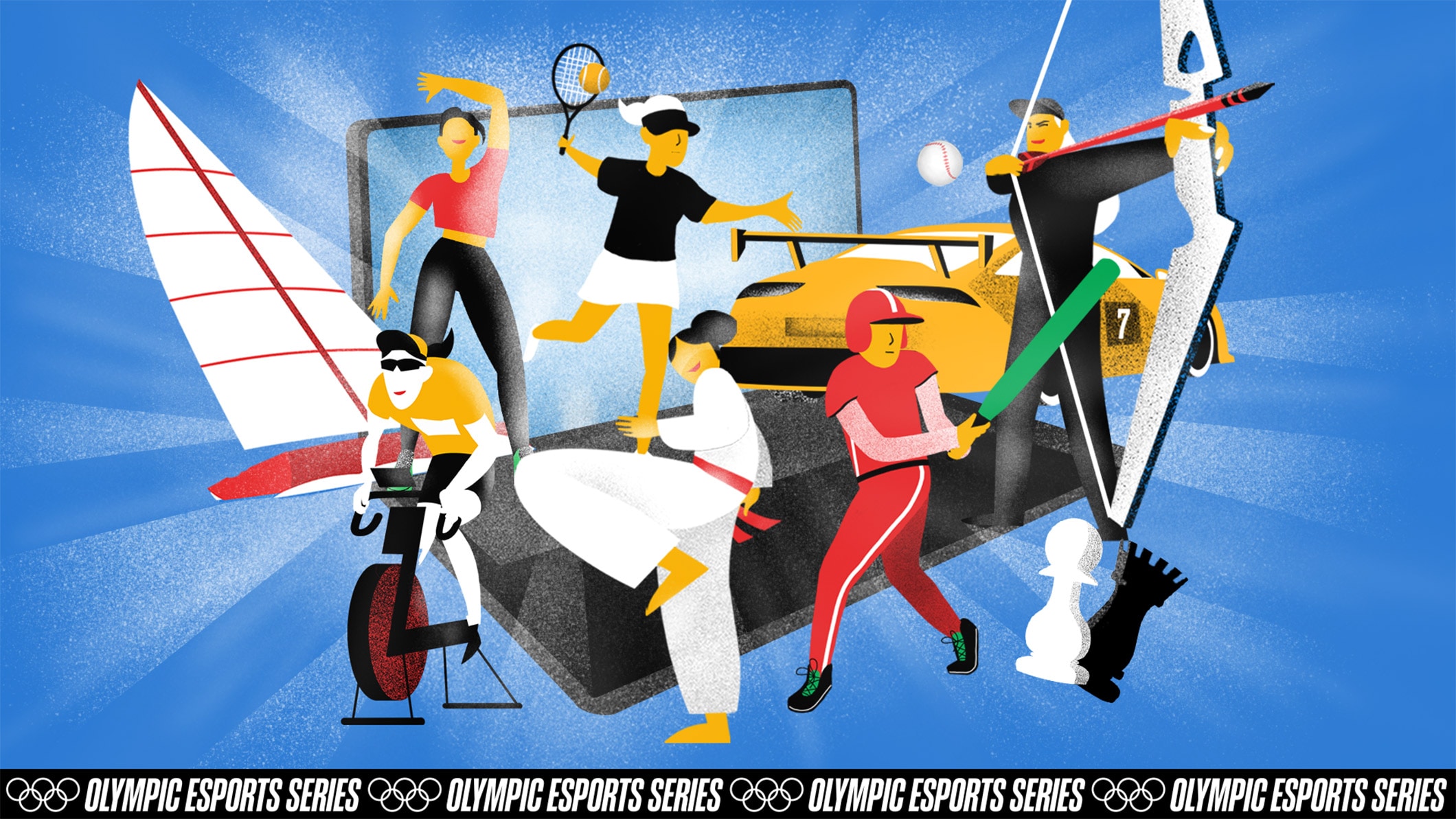 The Olympic Esports Series 2023 is underway with both professional and amateur players from around the world invited to take part in qualification rounds across nine featured games.
The Olympic Esports Series 2023 will culminate in live, in-person finals for the first time with players having the opportunity to progress to the Olympic Esports Finals. Taking place at Singapore's Suntec Centre from June 22–25, the finals action will be a highlight of the recently announced Olympic Esports Week 2023 and be streamed globally on Olympics.com.
The nine federations and accompanying games are:
Archery (World Archery Federation, Tic Tac Bow)
Baseball (World Baseball Softball Confederation, WBSC eBaseball: Power Pros)
Chess (International Chess Federation, Chess.com)
Cycling (UCI, Zwift)
Dance (World DanceSport Federation, Just Dance)
MotorSport (Fédération Internationale de l'Automobile, Gran Turismo)
Sailing (World Sailing, Virtual Regatta)
Taekwondo (World Taekwondo, Virtual Taekwondo)
Tennis (International Tennis Federation, Tennis Clash)
"The Olympic Movement brings people together in peaceful competition," said David Lappartient, chair of the IOC Esports Liaison Group. "The Olympic Esports Series 2023 is a continuation of that, with the ambition of creating more spaces to play for both players and fans of elite competition. We look forward to witnessing some of the world's best compete on the global stage, as well as exploring together shared opportunities and lessons across health and wellbeing, training and innovation."
The 2021 virtual series, which took place ahead of the 2020 Olympic Summer Games in Tokyo, attracted more than 250,000 participants from across 100 countries. The Olympic Esports Series 2023 marks another step in supporting the development of virtual sports within the Olympic movement.