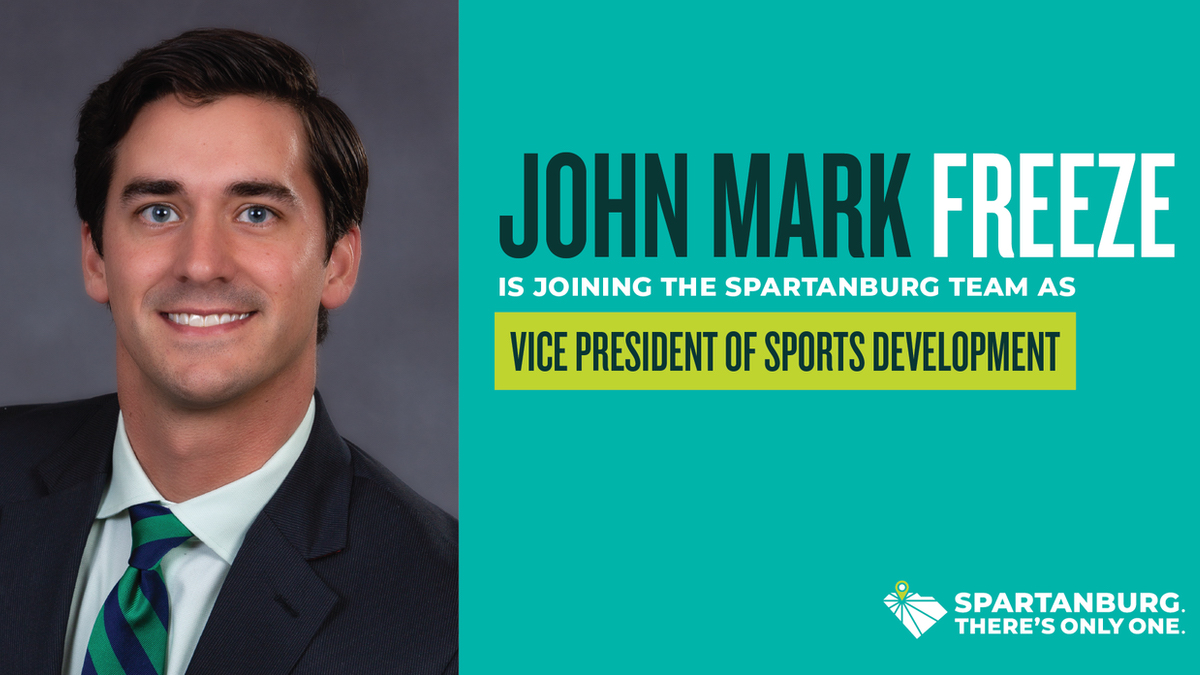 John Mark Freeze has been named the new vice president of sports development by OneSpartanburg, Inc., in South Carolina.
Freeze has been with Visit Charlotte for nearly nine years, first as a sports sales manager and since September 2018 as the director of sports development. Visit Charlotte was honored on Wednesday by Sports ETA as the Sports Tourism Organization of the Year; population 500,000+ category.

Charlotte will host the U.S. men's national team for the first time as part of the Concacaf Gold Cup on Julye 2 against Nicaragua. Charlotte has hosted Concacaf Gold Cup matches in 2011, 2015 and 2019 and its MLS side, Charlotte FC, has been one of the league's leaders in attendance since it started last season. Charlotte also will be the new home for the ACC, which will relocate its headquarters to the Queen City in 2023 in Uptown Charlotte as part of Legacy Union's Bank of America Tower.
In April 2018, the ACC and the Charlotte Sports Foundation announced a 10-year agreement that keeps the ACC Football Championship Game in Charlotte through the 2030 season. The ACC Men's Basketball Tournament has been played in Charlotte on 13 occasions; the 2021 and 2022 ACC Baseball Championship were played at Truist Field, and the league has participated in the Duke's Mayo Bowl since its inception in 2002.
OneSpartanburg is the official DMO for Spartanburg County and the city of Spartanburg. In August of 2022 it hired Billy Dunlap as chief tourism development officer.