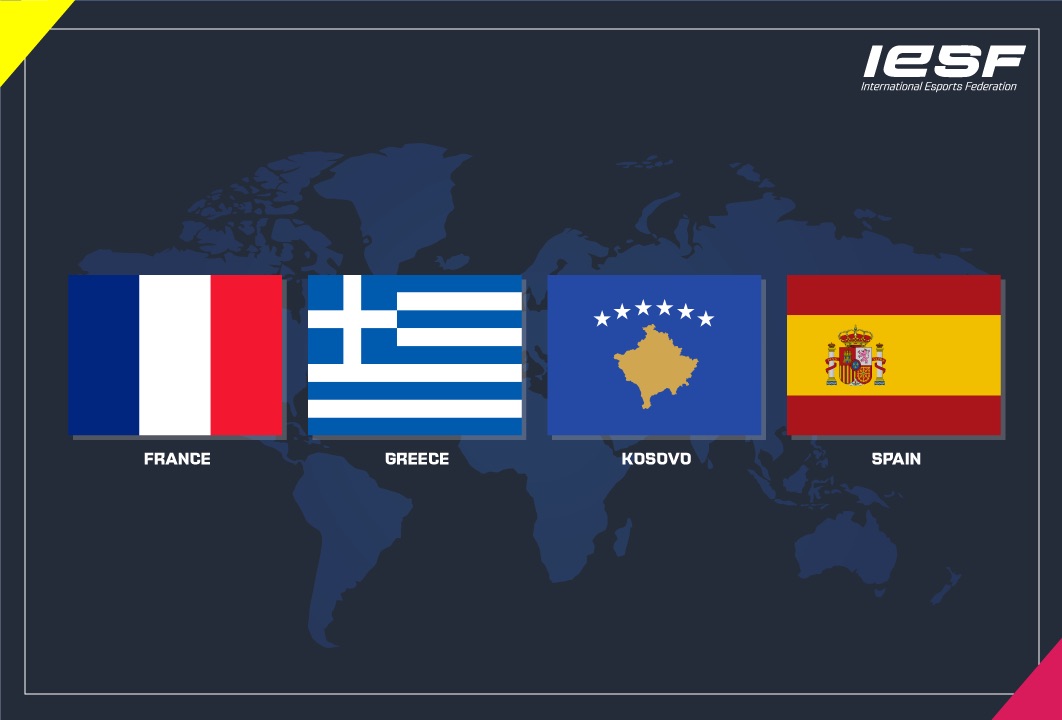 The International Esports Federation has added France, Greece, Kosovo and Spain as members, bringing the international membership of the organization to 104 countries across five continents.
The four new IESF member nations are represented through their respective national esports associations: The French Federation of Video Games, Hellenic Esports, the Esports Federation of Kosovo and the Spanish Federation of Videogames and Esports Players.
"We are very pleased to welcome our new members, France, Greece, Kosovo and Spain, to the world esports family," said IESF Secretary-General Boban Totovski. "IESF is committed to supporting the growth and development of our member nations with training and education initiatives such as the IESF referee academy and training program. We are looking forward to working on behalf of our new members, and all of our members worldwide, to help shape the future of Esports."
"For the Spanish Esports Federation, it's a great honor to become a member of the IESF," said Marco Antonio Ramos Hernández, president of the Spanish Federation of Videogames and Esports Players. "We will begin a path to create the most exciting competition to participate in the international tournaments. With the support from the Spanish Olympic Committee, we assume the challenge of developing an Esports strategy in Spain."
IESF was founded in 2008 by nine member nations and aims to bring together esports stakeholders to achieve a united ecosystem for the development of sustainable and responsible gaming worldwide.