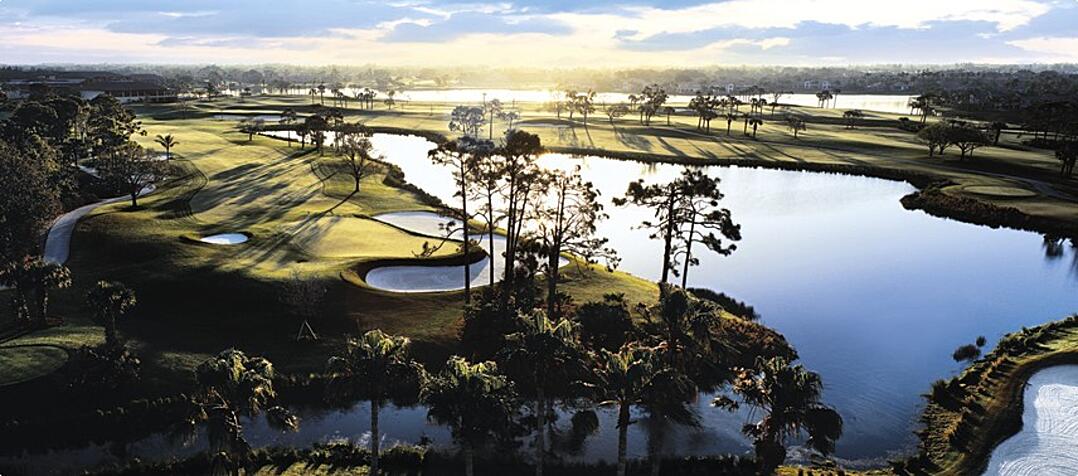 The Palm Beach County Sports Commission will host the NCAA Division II Men's Golf National Championship at PGA National Resort & Spa's Champion Course. The event, May 17–21, will mark the first NCAA men's golf championship to take place in The Palm Beaches, although the region has been awarded more in the years to come.
The event will feature 16 teams and four student-athletes competing as individuals — 84 players in total. The championships will be staged on the Champion Course, which features the famed Bear Trap, a demanding three-hole stretched designed by Jack Nicklaus.
Palm Beach Atlantic University is also partnering with the Palm Beach County Sports Commission to oversee the event and will help recruit volunteers. PBAU is a member of the Sunshine State Conference.
The evet is expected to provide a significant economic and tourism impact to Palm Beach County as students, alumni and golf fans are expected to visit the region.
While it has not hosted the men's tournament before, Palm Beach County hosted the 2019 NCAA Division II Women's Golf National Championship and won the rights to host the 2020 Division III Men's and Women's Golf Championship before pandemic-related shutdowns forced the tournament's cancellation. The area will also be home to the 2022 Division I Men's Golf Regional, 2025 NCAA Division II Men's Golf Championships and the 2026 NCAA Division II Women's Golf Championships.
"The Palm Beach County Sports Commission is thrilled to partner with Palm Beach Atlantic University in hosting the NCAA Division II Men's Golf National Championship, which illustrates Palm Beach County as Florida's Golf Capital," said George Linley, executive director of Palm Beach County Sports Commission. "Very few communities have the privilege of hosting a collegiate national championship and we are honored to be hosting this event. This NCAA championship will attract invaluable exposure and generate an enormous positive impact to Palm Beach County's hospitality industry."