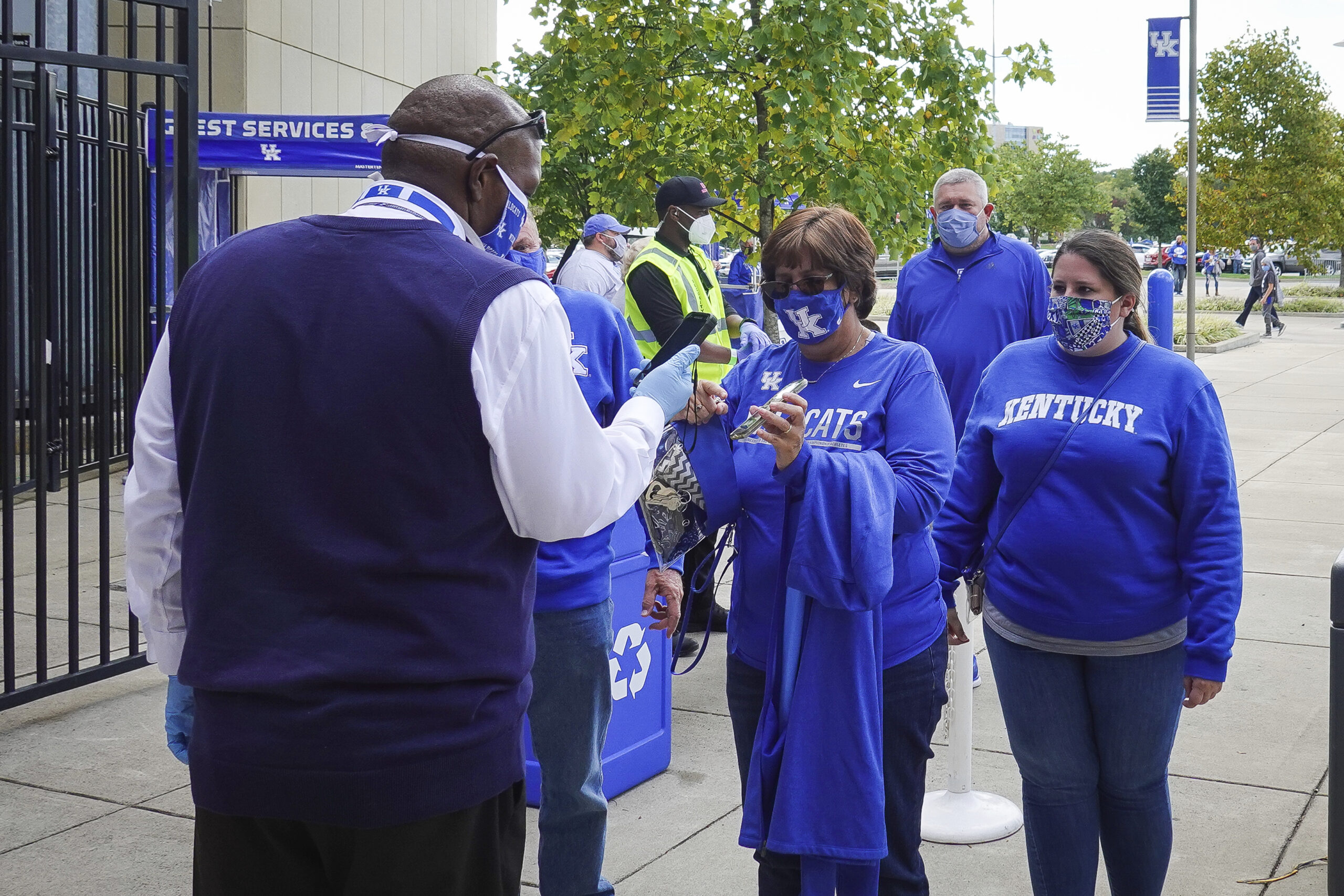 Sports venues need to keep working on efficient ways to have spectators — at whatever quantity allowed during the COVID-19 pandemic — enter, walk around and exit in an efficient and most importantly a healthy fashion, a panel at the Association of Luxury Suite Directors virtual conference agreed.
Venues will also have to adapt for the next months and maybe years until there is widespread immunity from coronavirus that may change how those stadiums and arenas, potentially forever, are used for events.
"The sports experience thrives on the closeness of crowds to entertainers," said Simon Ancliffe, executive director of Movement Strategies during "The New Fan Journey Explores Access, Ingress, and Egress" session. "We can manage it in the short term but in the long term it totally changes the design for the venue. It's more likely that we'll change the operating procedures."
Moderated by ALSD President Amanda Verhoff, the session's panelists agreed that timed entrances are one step but there remains the issue of timed exits given that unless the game is a blowout, fans often stay to the end and then depart in one large group.
"You can pretty easily imagine having a time on your ticket that says when you're allowed to come in and start staggering those things," said Kevin Murphy, principal at EwingCole. "Leaving is more difficult. … It will be very interesting to see how the operators can move forward to that."
Another issue for fan entrance will be how venues will be able to change the protocols and procedures if they are in downtown areas where there may not be additional extra space outside the venue to use. But when it comes to concerns over how fans would adjust to additional entrance protocols, that is lower on the list of worries.
"People are conditioned in a way to have checks before they get into a venue," said Christopher Lamberth, principal for sports and public assembly at tvsdesign. "There's going to be some type of health-check procedure and the ticketing industry has rapidly shifted to address this. Some venues do have open spaces and multiple entry points and can spread out their screening process. But it's going to take a lot of staffing."
Design for the Future
The panelists agreed that operation specifics will have to be unique to the market and venue of each team — "there's not going to be a one-size-fits-all solution to any venue," said Murphy — but future venues will have to accommodate extra space for entrance protocols that will have been put in place because of COVID-19. "Are the (venues) that are coming going to be redesigned a bit?" Ancliffe said. "Because we're going to have to be making some decisions about making things work in a better way."
Venue operators will have to lean even more on the ability to use premium spaces whether it be for hospitality or suites to make up for the loss of revenue that comes from the months of inactivity earlier this year and future potential attendance restrictions.
"The economics suck," said Steven A. Adelman, vice president of the Event Safety Alliance. "There's no getting around it. The model does not work right now. The bean counters are saying pretty clearly 'from our economic viewpoint the smart thing to do is keep your doors closed.' But that's not what event spaces can do. We have to reopen to maintain relevance. We know that there's enormous pent-up demand. We know people want to go out and play."
To that point, Murphy added, "the premium market drives the revenue for a lot of these buildings. There's already been quite a lot of movement to get unique premium spaces … any dollars that get spent in redesign of those venues can be used to drive future revenue rather than one-time outlays."