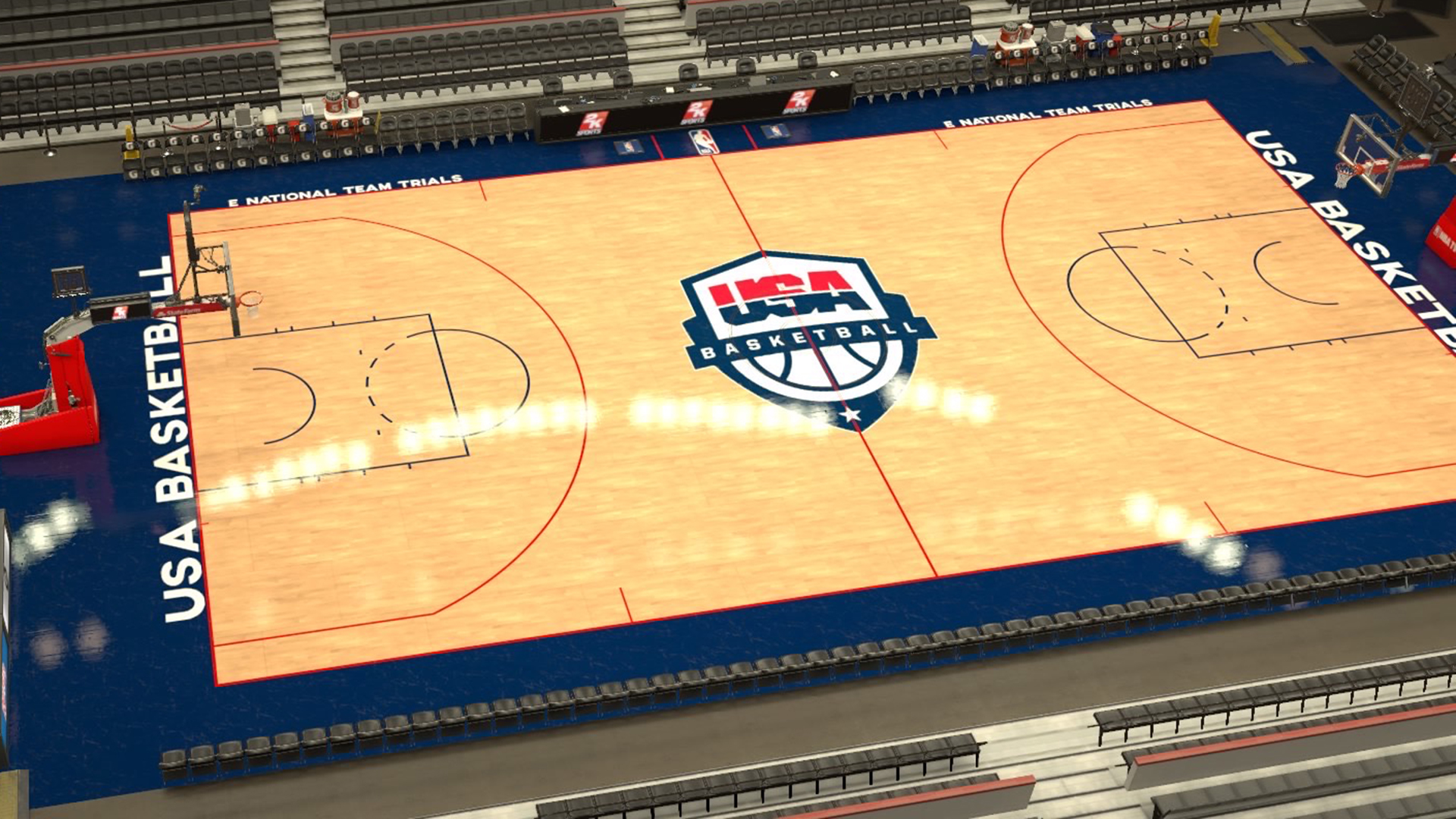 USA Basketball has invited 30 of the top gamers in NBA 2K to the first trials for an USA Basketball E-National Team. The trials will be held virtually November 7–8 and will be used to select a national team that will represent the United States at the FIBA Esports Open II in the North and Central American Conference on December 19–20.
The seven-member, mixed-gender USA team will compete against teams from Canada, Costa Rica, the Dominican Republic, Guatemala, Honduras and Puerto Rico for the right to be crowned conference champions.
"USA Basketball is excited to take this first step in becoming a part of the gaming community and the FIBA Esports Open," said USA Basketball CEO Jim Tooley. "The gaming world has seen rapid growth, evidenced by the large number of gamers and fans involved, and the timing and opportunities makes sense for USA Basketball to add an e-national team to compete in future international FIBA competitions. Just as USA Basketball does with its five-on-five and 3×3 national teams, we look forward to selecting high-character and gold medal competitive national teams for this and future FIBA esport competitions."
Of the 30 gamers who have accepted invitations, seven are women.
Team selections will be made by a panel that features NBA 2K League community ambassador Graham Borden; Wizards District Gaming team manager Patrick Crossan; Utah Jazz Gaming coach Jelani Mitchell; Aerial Powers, a 2015 World University Games gold medalist and a forward with the WNBA Washington Mystics; and USA Basketball Youth & Sport Development Assistant Director Andrea Travelstead.
The first FIBA Esports Open was staged in June and included five conferences featuring 114 gamers from 17 national federations. The field for the FIBA Esports Open II has been expanded to 38 national teams in seven regional conferences.
"The first-ever FIBA Esports Open was an important milestone," said FIBA Secretary General Andreas Zagklis. "The growing interest received from our national federations is additional motivation for FIBA to further develop esports, and we are very enthusiastic for this second edition." 
The North and Central Americas Conference games will stream live on FIBA's YouTube, Twitch and Facebook channels. The overall series will be streamed from the FIBA Esports Studio in Riga, Latvia.