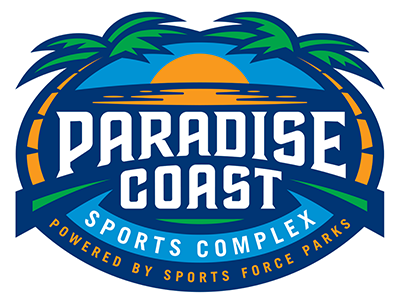 Adrian Moses has been named the new general manager at Paradise Coast Sports Complex in Florida and will be the on-site leader of daily operations of the 180-acre complex, a tournament destination for youth sports in the Southeast.
Moses has nearly 20 years of experience in the sport recreation and service industries. He previously was general manager of the Launch Pad Sports Complex in Cocoa, Florida.
"I am honored to be selected to lead the Paradise Coast Sports Complex team," Moses said. "There is a huge opportunity to provide financial stimulus to Collier County through sports tourism, employment opportunities, and by creating special experiences that become lasting memories through the variety of exciting events we have planned for the facility."
As general manager, Moses will lead the complex's operations team in including staff development, on-site dining, risk management, event sales and booking. The Paradise Coast Sports Complex began construction in 2018 and has completed phase two of four. Projected to open in 2023, phase three of the project will include an additional five long rectangular fields and 11 baseball/softball fields.
"Adrian is a confident leader whose background spans professional and youth sports. He has proven successes in developing new events, programs, and entertainment for facilities," said Vice President of Sports & Entertainment for Sports Facilities Companies Jack Adams. "Adrian is the ideal fit for serving the Collier County community and hosting the guests of the Paradise Coast Sports Complex."