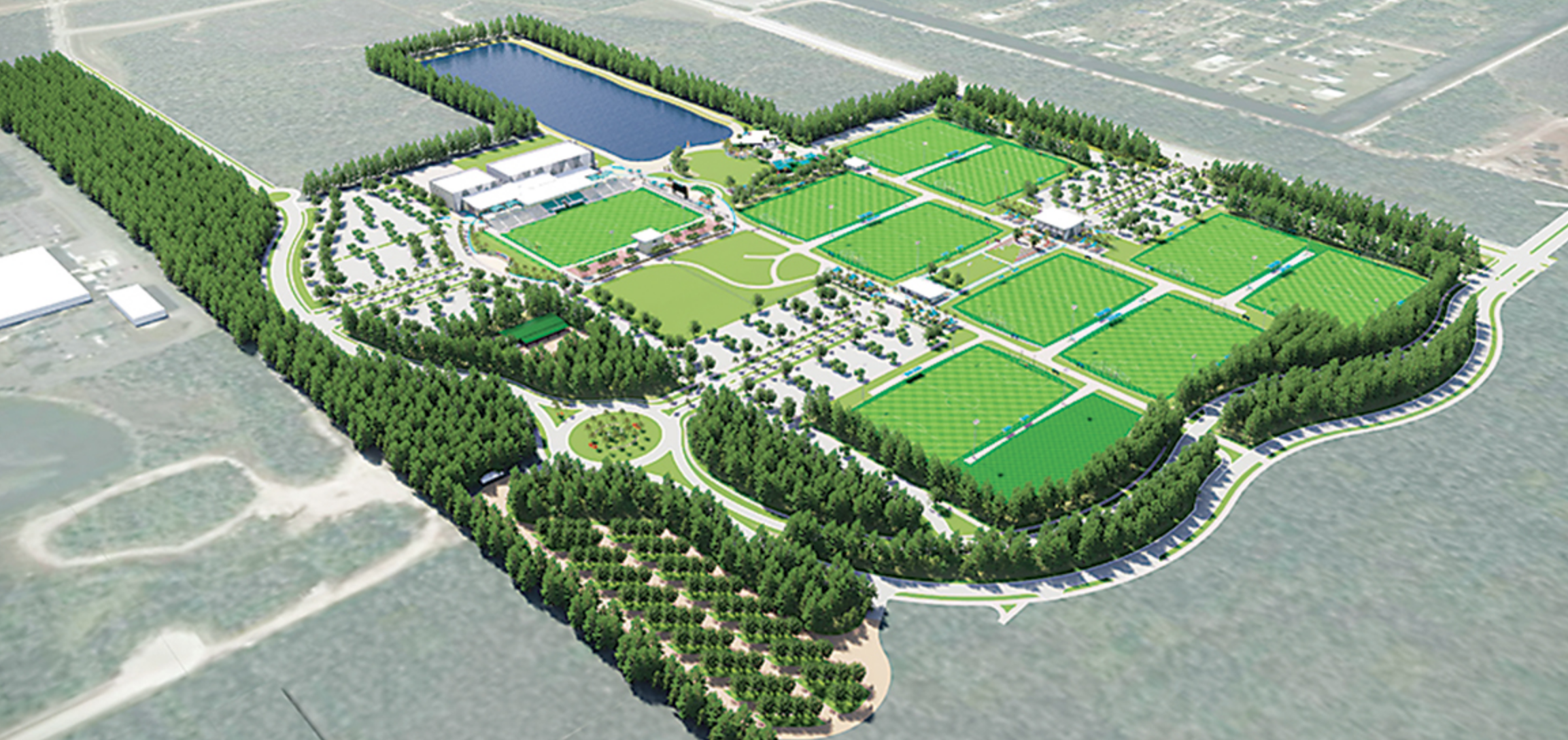 The Naples, Marco Island, Everglades Convention and Visitors Bureau is planning on opening a 60-acre sports complex in 2020 that will be able to host a variety of different sporting events of all sizes and levels.
When fully completed, the Paradise Coast Sportsplex will have 19 synthetic turf soccer fields that can also host other sports, plus eight synthetic turf baseball fields. The championship stadium will have capacity for 3,500 (not including VIP suits) near an indoor field house for basketball and volleyball. There will be sports specific training areas and LED lighting on all fields, plus a beach volleyball area, fitness areas, obstacle courses and a 5K race trail.
There will be a 13-acre lake with a beach front, plus areas for food trucks and market spaces as part of a "Great Lawn" area at the complex. The lawn will have beach areas on three sides, plus an amphitheater. In all, Collier County will invest $100 million in the facility. The project will be completed in three phases starting in 2020, with full completion by 2021.