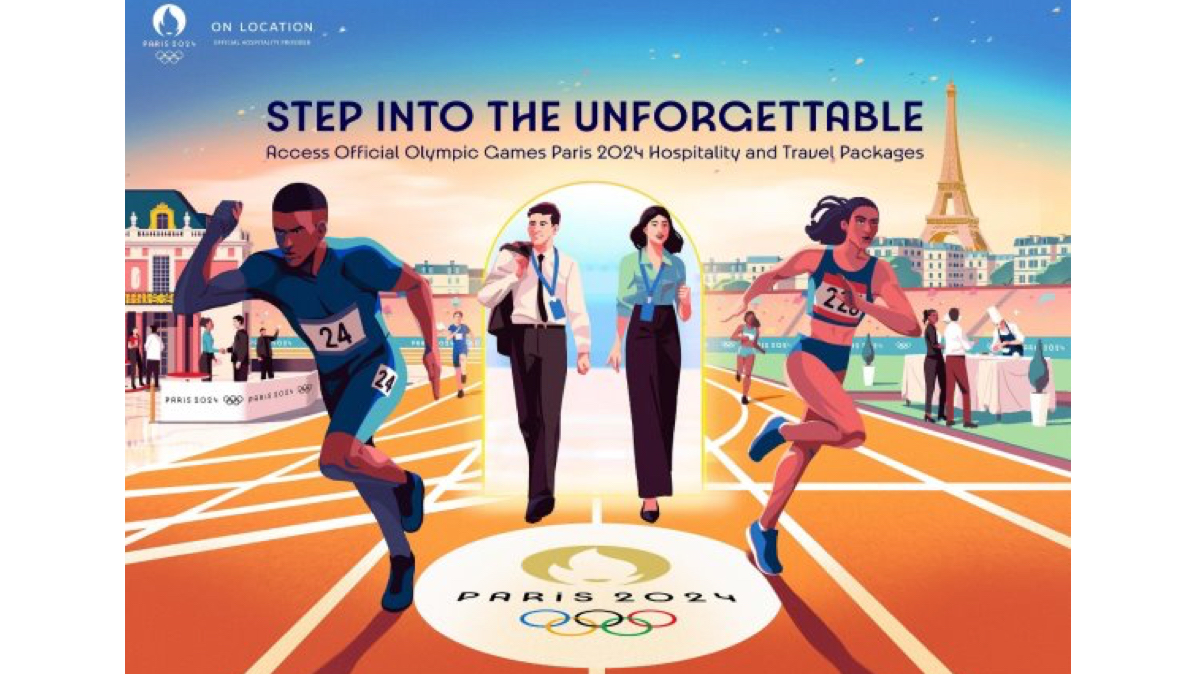 Paris 2024 has partnered with On Location, the official and exclusive hospitality provider for the Olympic and Paralympic Games, to launch a new online platform enabling the public to purchase customizable hospitality packages for the upcoming 2024 Olympic Summer Games.
The packages include guaranteed tickets to sporting sessions and additional options including hotels, transportation and unique experiences in competition venues and around Paris.
"We believe that attending the Olympic Games should be an experience of a lifetime and, together with Paris 2024 and the IOC, we have worked to develop a newly elevated and innovative hospitality offering that has guaranteed tickets to attend the sport of your choice," said Paul Caine, president of On Location. "We couldn't be more excited to bring unforgettable hospitality experiences for fans and their loved ones to The City of Light."
Starting January 17, fans will be able to choose hospitality experiences that can be personalized to their needs including length of stay, accommodation and a variety of sport and non-sport-related experiences. The hospitality experiences have been priced with entry-priced packages (with Olympic Games ticket included) beginning at around $100. Ninety percent of Olympic sports are available with a hospitality offer.
"We are delighted to launch, together with On Location, the first ever global e-commerce platform offering hospitality for the Olympic Games that will be accessible to all budgets," said Tony Estanguet, president of Paris 2024. "Our 'Games Wide Open' concept is reflected through this innovative platform, which will open up hospitality to members of the public, allowing them to make their once-in-a-lifetime experience even more special."
The Paris 2024 hospitality program features Clubhouse 24, a centralized hospitality and entertainment zone in the center of Paris where fans can enjoy food and beverages, live music, sports demonstrations and family activities.