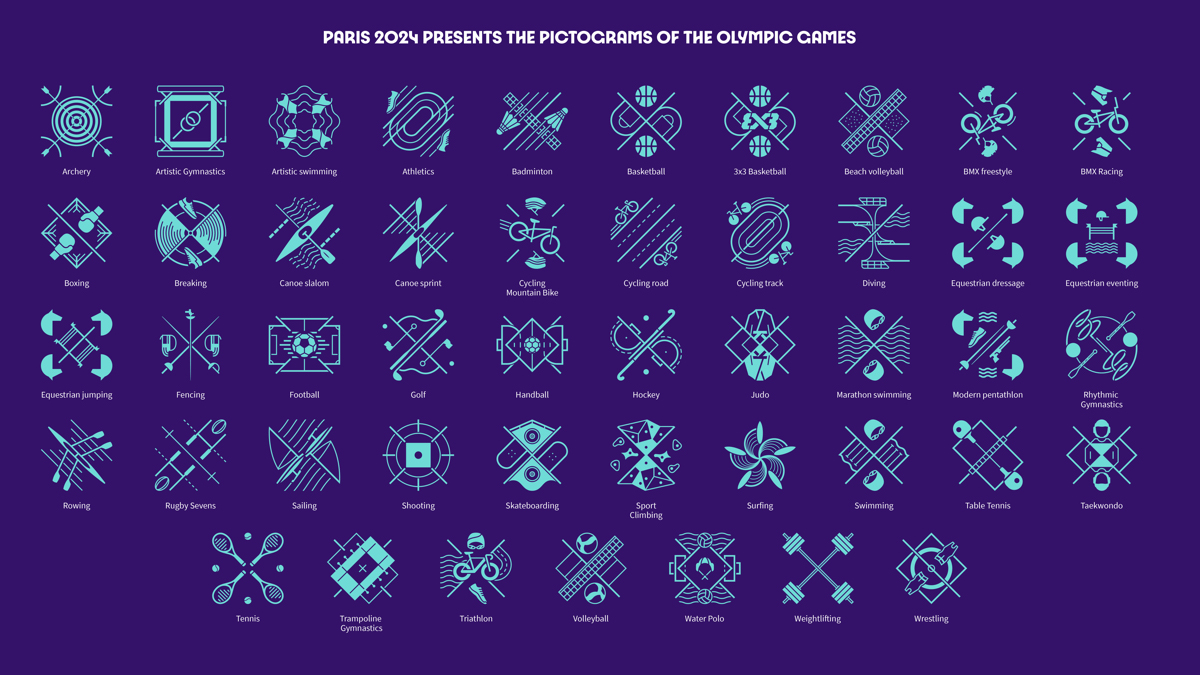 The organizing committee Paris 2024 has unveiled the look of the Olympic and Paralympic Summer Games as well as the pictograms of the sports disciplines for next year's event.
With a year and a half to go before Paris 2024, athletes and spectators from all over the world are now able to visualize what the Games will look like, in the competition venues, the host cities and the celebration sites. The look presented  highlights elegance, creativity and the "French art de vivre," and conveys the innovative and bold ambition of Paris 2024, according to the organizing committee.
"During the Games, pictograms allow people from more than 200 nationalities to find their way into the heart of a country whose language or codes are usually unknown for them," Paris 2024 President Tony Estanguet said. "At Paris 2024, the 62 pictograms of the Olympic and Paralympic disciplines will no longer be pictograms, but real badges of honour. With these badges of honour, we will celebrate the very special bonds that unite enthusiasts and sports' community members."
The 23 Paralympic disciplines are represented by 15 Paralympic-only pictograms and eight pictograms that are shared with Olympic disciplines. Each pictogram is made up of three graphical elements: an axis of symmetry, a depiction of the ground and a representation of the sport that it illustrates.
The pictograms will appear for the first time in mid-February on the Olympic Games ticketing website during the sale of "Make Your Games" packs.