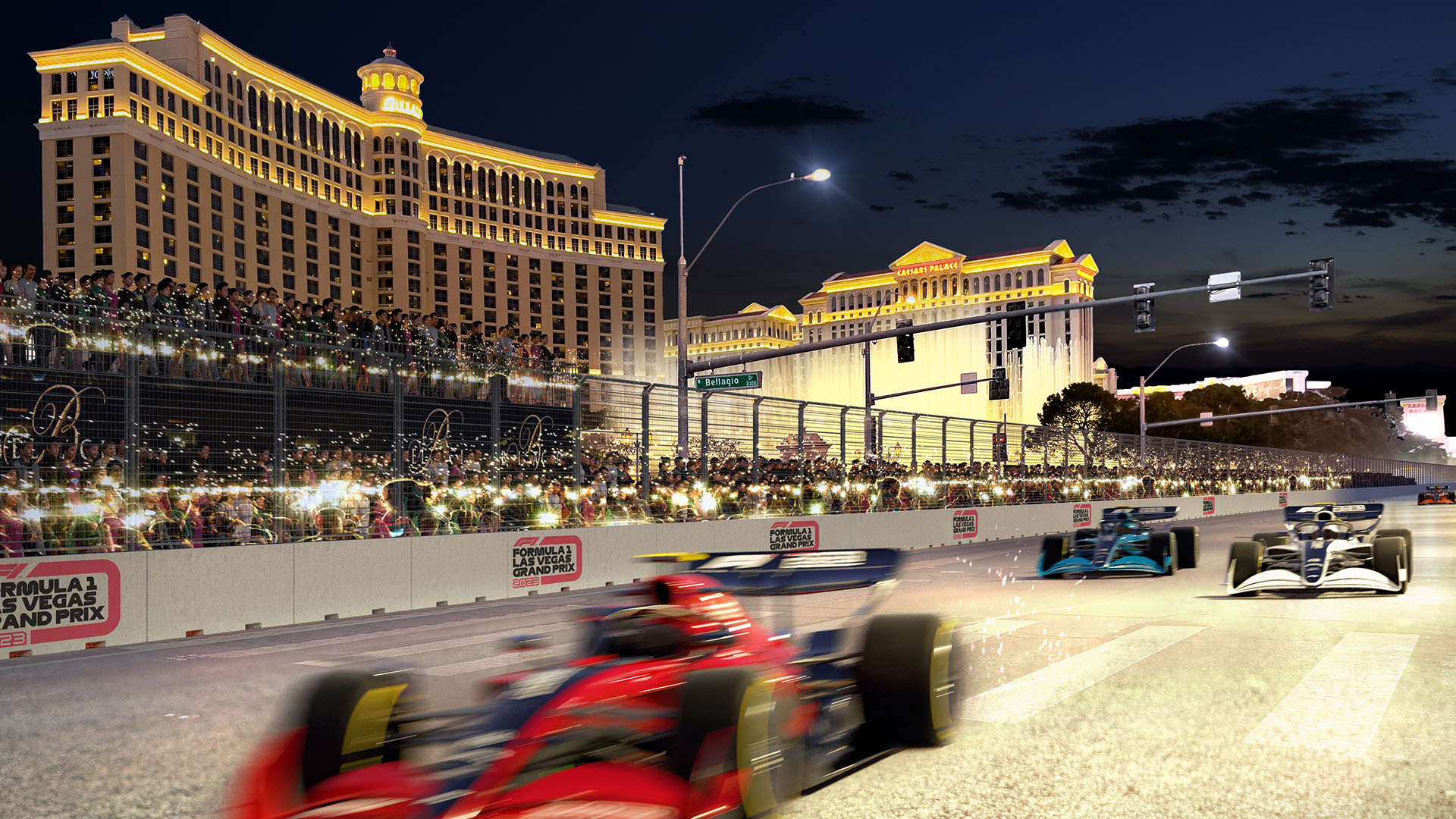 The Formula 1 Las Vegas Grand Prix already scheduled to be held through 2025 will now be extended through 2032 after the Clark County Commission approved a motion that will close down the Strip and surrounding areas to have the race each year for the next decade.
Tuesday's resolution recognizes the grand prix as an annual event and will require roads owned by Clark County including Harmon Avenue, Las Vegas Boulevard, Koval Lane and Sands Avenue to close for the event.
The resolution also indicated that Las Vegas plans to retain its late-season slot moving forward. Setup for the race would be "a few hours a day for five days, beginning on each Wednesday through Sunday in the week prior to the Thanksgiving holiday in November in the years 2023 through 2032."
"We have a three-year contract with Formula 1, but we anticipate a lifetime in partnership," said James Gibson, the Clark County commissioner, ahead of the vote. "This will open the pathway to be able to do it for at least 10 years. And then beyond that, I'm sure that those who succeed us will see the value in what we've done and continue doing it forever."
Formula 1 will return to Las Vegas for the first time in decades later this year in a race that is already one of the most anticipated on the series, scheduled for a late Saturday night start in Las Vegas on November 18 and setting up the series finale in Abu Dhabi.
Construction is underway on a building that will form the pit and paddock area for the race after F1 purchased a 39-acre site for $240 million last spring. MGM will build grandstands on the Bellagio Lake — where the fountains perform daily — for VIP seats as part of MGM Resorts' race-and-stay packages.
"This is a community-wide opportunity for the labour force, for vendors, for everybody that is excited about a new opportunity in Las Vegas and Clark County," said Terry Miller, project manager for the Las Vegas Grand Prix, at the commission's vote. "The impact the Las Vegas Grand Prix brings to our community is very significant."