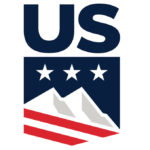 Utah Olympic Park in Park City, Utah, will host the U.S. Olympic Team Trials – Ski Jumping & Nordic Combined in December that will determine the U.S. team that will compete at the 2018 Olympic Winter Games in Pyeongchang, South Korea. The event will be staged December 30–31.
"The Utah Olympic Park will be a great setting for the 2018 Olympic Trials and continue to build Utah's Olympic legacy and the 'State of Sport,'" said Utah Governor Gary Herbert.
The Olympic Trials will feature nordic combined on December 30 followed by ski jumping for men and women on December 31. NBC will air the event nationally including live coverage of the ski jumping competition. The winner of each event will receive a spot on the U.S. Olympic Team. The remainder of the ski and snowboard teams will be named in January.
Park City-based U.S. Ski & Snowboard will produce the event with the U.S. Olympic Committee and the Utah Olympic Legacy Foundation with support from the Utah Sports Commission and Park City Chamber and Visitors Bureau.
"As a key partner in the 2018 Olympic Trials for ski jumping and nordic combined, the fact that this world-class event will generate millions of dollars in economic impact and significant worldwide media exposure for Utah is terrific news for our state," said Jeff Robbins, president and CEO of the Utah Sports Commission.