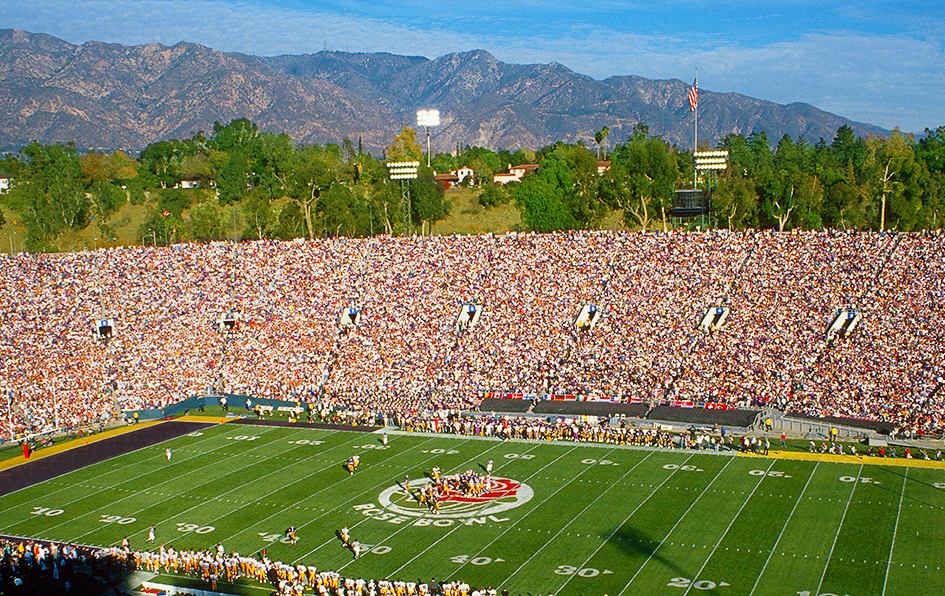 The legendary Rose Bowl Stadium, only a few years after an extension renovation, has asked a Los Angeles-based architectural firm to look at a revamping of the surrounding area outside the stadium.
The Rose Bowl Operating Company will work with the firm Jerde to develop a plan for parts of the property in Pasadena, California, including programming possibilities and permanent changes needed to accommodate this programs, including parking.
"We are excited to work with Jerde, one of the world's most respected names in placemaking and urban planning, whose track record of designing successful sports and entertainment venues around the world is a perfect fit for the Rose Bowl," said Darryl Dunn, the Rose Bowl Operating Company's chief executive officer and general manager for the Rose Bowl Operating Company.
The Rose Bowl Stadium hosts not only the annual Rose Bowl game but also is home to UCLA football. It has hosted five Super Bowls (though none since 1993), the 1984 Olympic Summer Games soccer competition, the 1994 FIFA Men's World Cup, the 1999 FIFA Women's World Cup, four BCS championship games and two College Football Playoff semifinals.
The stadium, opened in 1922, is a National Historic Landmark and seats 92,542, making it one of the 15 biggest stadiums in the world. It underwent a $183 million renovation over multiple phases that was completed three years ago and included wireless infrastructure, a brick donor plaza outside one of the entrances, a renovated Court of Champions plus a reconstructed scoreboard. The stadium also replaced the existing press box with an expanded, renovated work area plus 54 luxury suites, 48 loge boxes and 1,200 club seats as part of the Terry Donahue Pavilion, named after the former UCLA coach.
"The Rose Bowl Stadium is one of the world's most storied sporting venues and it is an honor to work with this amazing property," said John Simones, Jerde's chairman and design director. "As we work with the Rose Bowl Operating Company, we will look for opportunities to appropriately update the property in ways that make sense for both the Rose Bowl and the surrounding communities."