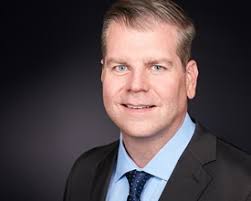 Longtime U.S. Olympic Committee public relations executive Patrick Sandusky has been named senior vice president of sports public relations for The Madison Square Garden Company. In the newly created role that he will begin March 12, Sandusky will oversee communications for the New York Knicks and New York Rangers. He will also be responsible for overseeing team efforts related to major announcements, issue management and other communication initiatives.
"We are pleased to welcome Patrick to The Madison Square Garden Company," said Kim Kerns, chief communications officer. "The Knicks and Rangers are two of the most legendary sports brands in the world, and command significant interest across both traditional and non-traditional media. Patrick's experience developing and executing successful communications strategies on a global stage will be a tremendous asset to the company as both teams continue to execute on their plans to build championship-caliber franchises."
Sandusky, who serves as the USOC's chief external affairs officer, has been with the Olympic organization for 10 years. In that role, he has served as the organization's chief spokesperson, overseen government affairs activities and driven international outreach and campaigns to promote the U.S. team in foreign markets. Previously, he served as vice president of communications for the Chicago 2016 Olympic and Paralympic Bid Committee. He also worked for nearly 10 years at Hill & Knowlton Public Relations.
"It is an honor to join The Madison Square Garden Company," said Sandusky. "After a decade of working with many of the world's greatest athletes at Team USA, I now have the opportunity to work with the Knicks and Rangers, two teams with storied histories, and dedicated and passionate fan bases. I look forward to collaborating with the Knicks' and Rangers' seasoned public relations teams, team management and MSG's executive leadership to ensure we are doing everything we can to promote these celebrated franchises."