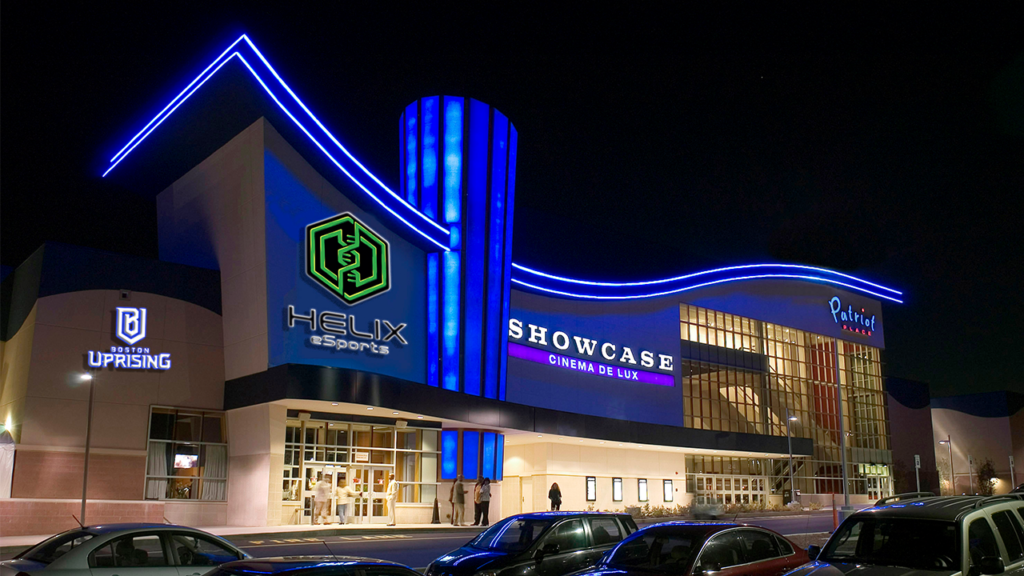 The Kraft family will build an 18,000-square-foot esports complex at its practice facility for the New England Patriots, with the esports complex dedicated to the Boston Uprising Overwatch team along with a Helix eSports gaming center.
The partnership between Helix and the Uprising will feature over 100 gaming stations with gaming and network infrastructure, plus 30 consoles open to the public each day. The center is scheduled to open in January 2020, in conjunction with the start of the Uprising's season; the team will host two homestand weekends at a Boston venue to be announced as part of Overwatch League's city-based format.
"With the Uprising's move to Boston, we wanted to provide the team with a first-class practice facility and give our fans unprecedented access to their home team," said Jen Ferron, chief marketing officer for Kraft Sports + Entertainment. "This new partnership with Helix eSports will accomplish both of these goals by providing our fans with access to our team and players through onsite events and appearances, while allowing the Uprising to practice from a state-of-the-art facility in the heart of Patriot Place."
The Kraft family has made multiple infrastructure investments into its professional teams recently, including a $35 million practice facility for its Major League Soccer team, the New England Revolution. That facility is also in Foxborough in the vicinity of Gillette Stadium and Patriot Place.
"At Patriot Place, we always strive to provide our patrons with new and exciting offerings," said Brian Earley, vice president and general manager of Patriot Place. "Esports is a rapidly growing enterprise and we are thrilled to announce this partnership with Helix eSports to bring this one-of-a-kind facility to Patriot Place for gamers across New England."
The center will also offer full entertainment packages as a venue for esports events and exclusive esports competitions.
"Helix eSports could not be more excited to announce our new gaming center at Patriot Place and our partnership with the Boston Uprising," said Murphy Vandervelde, CEO of Helix eSports. "We believe that physical gaming centers will accelerate the proliferation of esports competition for gamers from all walks of life."