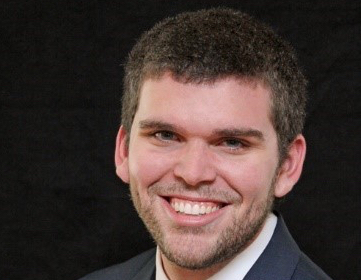 Visit Winston-Salem in North Carolina has hired Paul Sheehan as sports development manager, responsible for promoting, generating and increasing sporting events and activities in Winston-Salem and Forsyth County.
Sheehan most recently served as the director of sports development for Play Greenville, NC Sports. Prior to that, he served as the assistant director of sports development for Visit Greenville, NC for two years.
"I am excited to help grow the portfolio of sports tournaments and events for Winston-Salem and Forsyth County," said Sheehan. "I am proud of all that the destination has to offer, not only in terms of sports facilities, but restaurants, arts, breweries, outdoor activities, and community activities."
In addition to beginning his role at Visit Winston-Salem, Sheehan is also set to begin a term as chair of the North Carolina Sports Association.
"Paul's proven ability to cultivate new sport connections while maintaining existing client relationships is a valuable asset to the Visit Winston-Salem sales team," said Richard Geiger, president of Visit Winston-Salem.
Sheehan is a graduate of East Carolina University where he earned an master's degree in sports management along with his MBA. He completed his undergraduate at Appalachian State University.