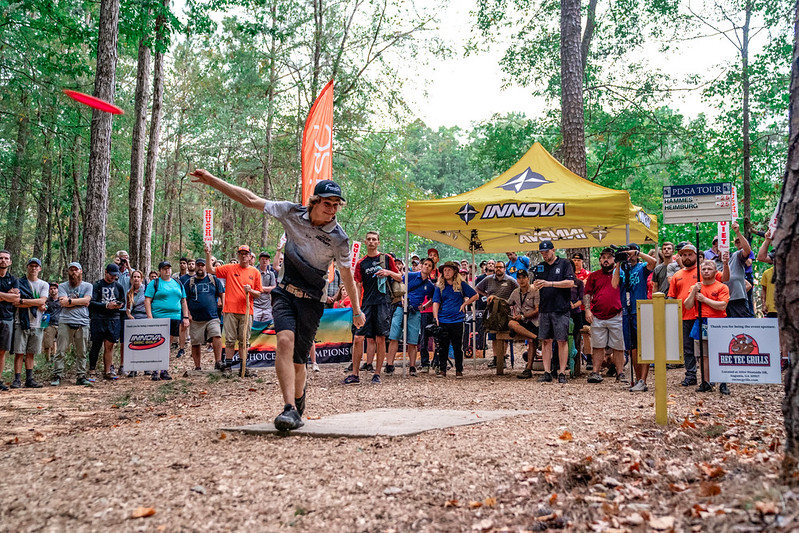 The Professional Disc Golf Association will have most of its 2021 major events in the Midwest after releasing the upcoming schedule of hosts for its marquee events.
Emporia, Kansas will host the Professional World Championships while the Amateur World Championships will go to Princeton, Indiana. The Masters and Junior world championships will be hosted by Peoria, Illinois, and the United States Women's Championship will be in Madison, Wisconsin. The Tim Selinske United States Masters Championships will be Quad Cities, Iowa/Illinois.
It will be the second time that Emporia hosts the professional event, previously hosting in 2016. The proposed courses are the Emporia Country Club and the newly-formed Jones Gold for the Open division, with the Open Women playing the Country Club and Peter Pan Park.
Princeton, Indiana is outside Evansville and will host a PDGA major for the first time. Peoria, Illinois, was the host for the 2019 Professional World Championships and will host the first combined world championship event since 2016.
Madison, Wisconsin previously hosted a PDGA major in 2016 and Quad Cities last hosted a major in 2017.
"Our beautiful courses, varying terrain, and challenging features will be a fitting backdrop for the 2021 PDGA Women's Championship," said Jamie Patrick, vice president of Madison Area Sports Commission. "We are thrilled to welcome these outstanding women's players to Madison and look forward to working with event organizers and partners to make this the best championship to date."
"Hosting the 2021 PDGA U.S. Masters is a win for the Quad Cities regional destination," said Dave Herrell, president and chief executive officer of Visit Quad Cities. "The ability to activate our city and county parks for multiple days is important for our destination, as will be the privilege to welcome the hundreds of athletes, their families, and PDGA spectators to the Quad Cities."