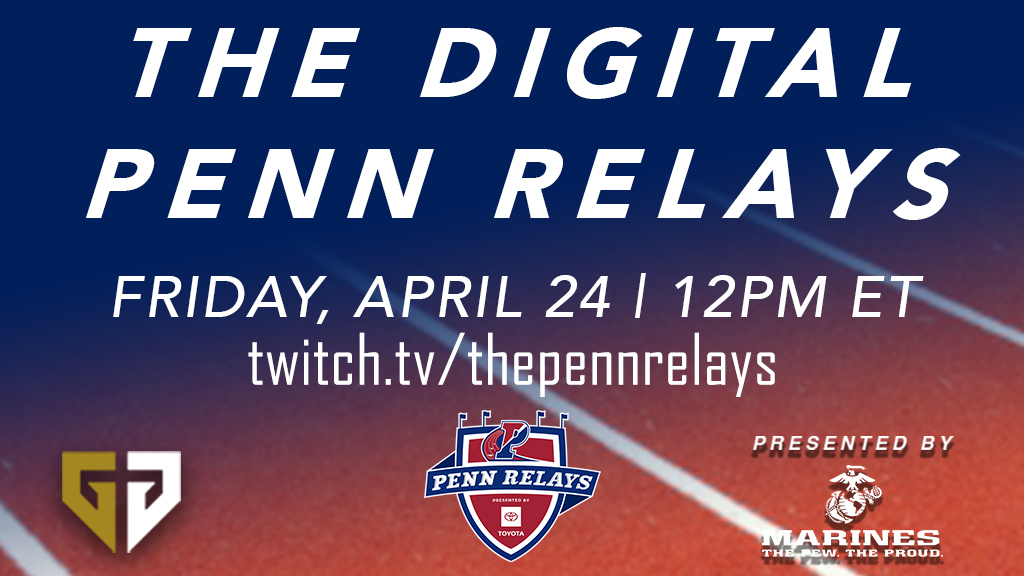 The Penn Relays, which had been held uninterrupted since 1895 until this year's cancellation, will hold a Digital Penn Relays on April 24 on Twitch in partnership with global esports organization Gen.G.
The event, presented by The United States Marine Corps, will take place on April 24 from 12 p.m. – 5 p.m. EST on what would have been the second day of the previously scheduled three-day 2020 Penn Relays presented by Toyota. As part of its strategic vision, the Penn Relays will work to host additional events either digitally or live before its 2021 return April 22–24 at Franklin Field.
"We were already planning a digital activation with Gen.G during our traditional event, so we're even more excited to elevate our stream and showcase the rich history of The Penn Relays with the next generation of gamers of all ages," said Scott Ward, executive director of The Penn Relays. "Even with the physical event being interrupted, we couldn't miss the opportunity to keep our community connected and celebrate our pedigree of world class track and field athletes."
In the virtual event, multiple teams of runners and individuals will compete against each other to conquer Minecraft courses around Franklin Field including hurdles, water, lava and an ice race course with boats. Teams will include boys and girls high school and collegiate divisions as well as several Olympic development athletes. Participants are encouraged to post on social media with #WereStillRunning and #DigitalPennRelays.
Gen.G's partnership with The Penn Relays is an extension of its education initiative to help colleges and universities connect students, alumni and faculty with gaming.
"While students across the nation are staying home and keeping healthy, Gen.G is proud to build on its education programs digitally with The Penn Relays," said Jordan Sherman, head of revenue operations for Gen.G. "We believe we've found the right mix of competition and entertainment, which at the same time will allow participants to still represent and cheer on their schools in this moment of time where we are devoid of all traditional sports."