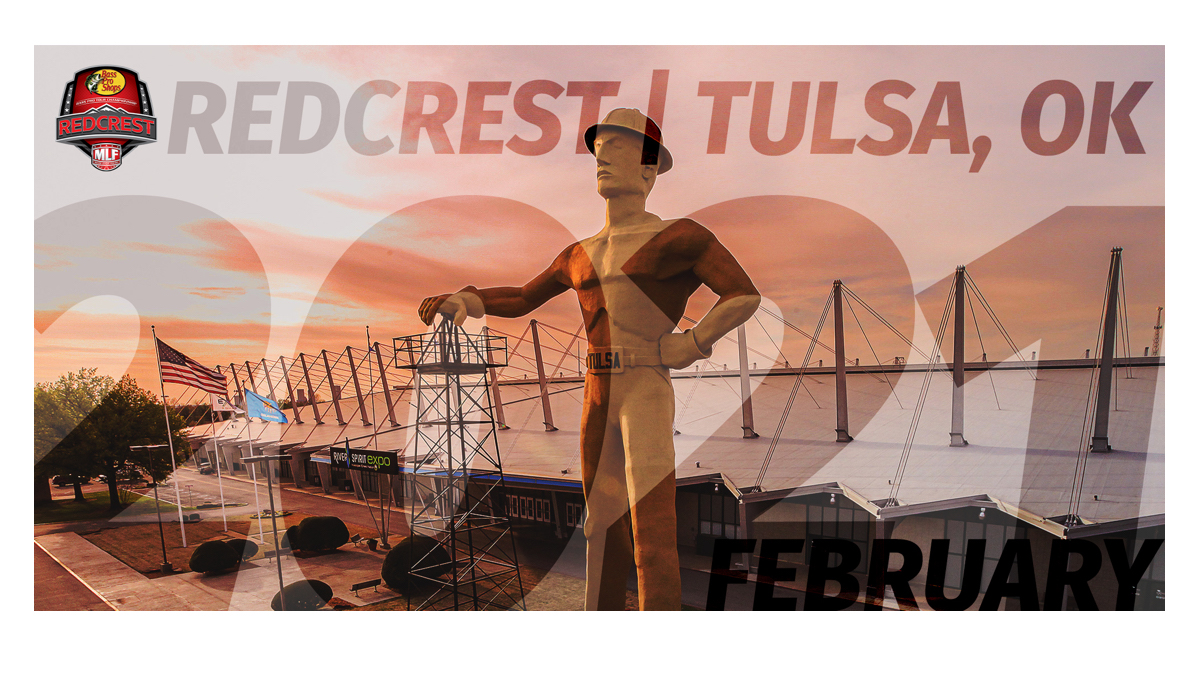 Tulsa, Oklahoma, and Grand Lake O' The Cherokees will host Major League Fishing's Redcrest 2021, the Bass Pro Tour Championship, on February 23–27, 2021.
The championship event for the bass fishing tour will include the top 30 professionals on the circuit, based on points accumulated during the 2020 Bass Pro Tour season. They will compete for a top prize of $300,000.
The event will also feature a consumer outdoor sports show in the 350,000-square-foot River Spirit Expo at Tulsa's Expo Square. That expo will be held February 26–28, 2021.
"We're thrilled to bring our premier event and the top 80 pro anglers in the world to our hometown, Tulsa," said Jim Wilburn, president and CEO of Major League Fishing. "Northeastern Oklahoma offers exceptional bass fishing as well as a central location for our fans from across the country to gather and celebrate the best in competitive bass fishing. We look forward to showcasing Tulsa to the world in over 60 hours of live and linear broadcasts."
MLF will partner with Visit Tulsa and the Tulsa Sports Commission, divisions of Tulsa Regional Tourism, to host the championship.
"We are excited to announce that Tulsa was selected as the host city for Redcrest, the MLF Bass Pro Tour championship," said Ray Hoyt, president of Tulsa Regional Tourism. "Hosting clearly has a huge economic impact for Tulsa. Luring in thousands of fishing fans from across the U.S., Tulsa will create a significant boost to our hotels, restaurants and shops, as well as taxes that will benefit Tulsans regionally. We're honored to partner with the great team at Major League Fishing and look forward to showing attendees and viewers alike all that Tulsa has to offer."
The eight-stage 2020 Bass Pro Tour was originally scheduled for February through July 2020. MLF paused the season earlier this year in response to the coronavirus pandemic, postponing events through April. No decision has been made yet on future 2020 events.
"As our nation shelters to protect our neighbors and our families from this unprecedented situation, we find comfort knowing that we have the 2021 Redcrest to look forward to," said MLF co-founder Boyd Duckett. "Fishing is inherently a socially distancing sport and with proper precautions can be at the forefront of our nation's economic recovery."