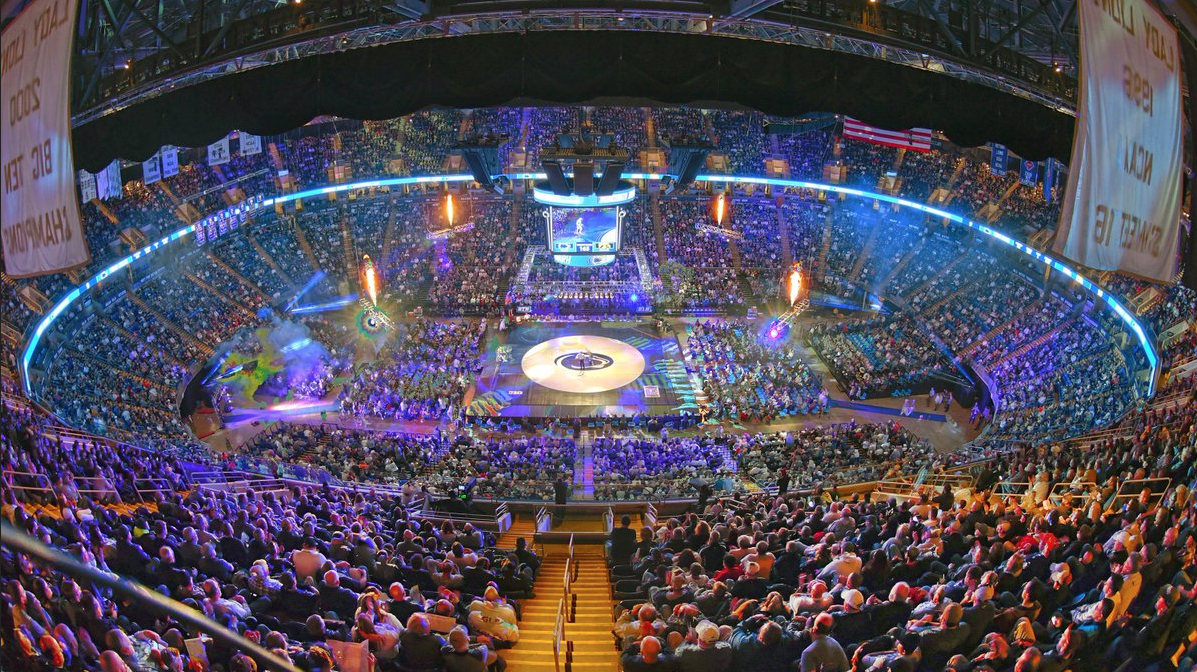 The U.S. Wrestling Olympic Team Trials will be hosted by Penn State University at the Bryce Jordan Center on the first weekend in April 2020.
The trials will be held April 4–5, and the champions from 18 different weight classes will be eligible for the 2020 Olympic Summer Games in Tokyo. The first day of competition will be the challenge tournament, culminating in challenge tournament finals that determine one athlete at each weight who advances to the Final X Championship Series.
The final day of competition will be the championship series, with all 18 classes having a best-of-three matchup. The challenge tournament winner in each class will face that class's top seed, which automatically gets advancement to Sunday's finals.
It will be the first time that Pennsylvania has been the host state for the Olympic Trials since 1992, when the freestyle event was held in Pittsburgh. It will also mark the fifth consecutive time the event will serve as the trials for men's freestyle, women's freestyle and Greco-Roman at the same time.
Penn State  hosted the 1999 NCAA Championships and will host the Big Ten Conference meet in 2021. Bryce Jordan Center holds the all-time indoor record for attendance at an NCAA dual meet when 15,998 saw Penn State beat Iowa on February 10, 2018. Penn State has won eight of the last nine NCAA team championships.
U.S. Wrestling Olympic Trials History
Freestyle:
2020—University Park, Pennsylvania
2016—Iowa City, Iowa
2012—Iowa City, Iowa
2008—Las Vegas
2004—Indianapolis
2000—Dallas
1996—Spokane, Washington
1992—Pittsburgh, Pennsylvania
1988—Pensacola, Florida
1984—Allendale, Michigan
Greco-Roman:
2020—University Park, Pennsylvania
2016—Iowa City, Iowa
2012—Iowa City, Iowa
2008—Las Vegas
2004—Indianapolis
2000—Dallas
1996—Concord, California
1992—Concord, California
1988—Pensacola, Florida
1984—Allendale, Michigan
Women's Frestyle:
2020—University Park, Pennsylvania
2016—Iowa City, Iowa
2012—Iowa City, Iowa
2008—Las Vegas
2004—Indianapolis