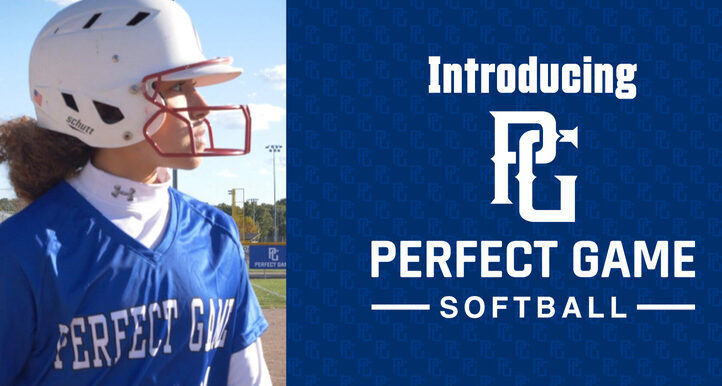 Perfect Game will launch a new softball division dedicated to providing young girls and women with playing experiences and advancement opportunities in the United States and abroad.
Perfect Game has been organizing baseball events for 27 years and began laying the foundation for its entry into softball in 2019. Perfect Game Softball will seek to replicate the baseball model and provide previously unavailable on and off field opportunities for amateur female athletes, including post-playing career positions within the sport.
Perfect Game Softball intends to offer events, tournaments and showcases for athletes of all abilities, highlighted by a series of combines. As part of the combines, Perfect Game Softball will have an educational component where each athlete can participate in a group mentoring session provided by experts, former collegiate athletes and coaches. The goal is to prepare athletes to navigate the process of advancing from youth softball to the collegiate level.
The announcement follows the recent hiring of former NCAA softball champion and U.S. National Team member Destinee Martinez as national director of softball operations and Jessica Shults, also a NCAA and women's world softball champion, as national director of softball scouting.
Olympic champion Jennie Finch will also join the organization as educational ambassador, working with Martinez. Perfect Game Softball will also add University of Arizona head softball coach Mike Candrea as its advisor for on-field programming and athlete recognition. Candrea retired from Arizona in 2021 as the NCAA all-time leader in wins and led the Wildcats to eight national championships and 24 Women's College World Series appearances.
"We are excited to formally launch Perfect Game Softball as an operation that will be led by women. In our view, it was long overdue for the women who play the sport at its highest levels to be given the opportunity to lead the sport and plan for its future," said Perfect Game Founder and President Jerry Ford. "We are also thrilled that Jennie Finch and Coach Candrea — two icons of the sport — have agreed to join our efforts. Jennie has an unmatched passion to make the game better for young players, and Coach brings nearly four decades of experience at the sport's highest level to Perfect Game Softball."
The first of 20 planned softball combines for 2022 will take place February 18–21 in Burlington, Iowa, at FunCity Turf.