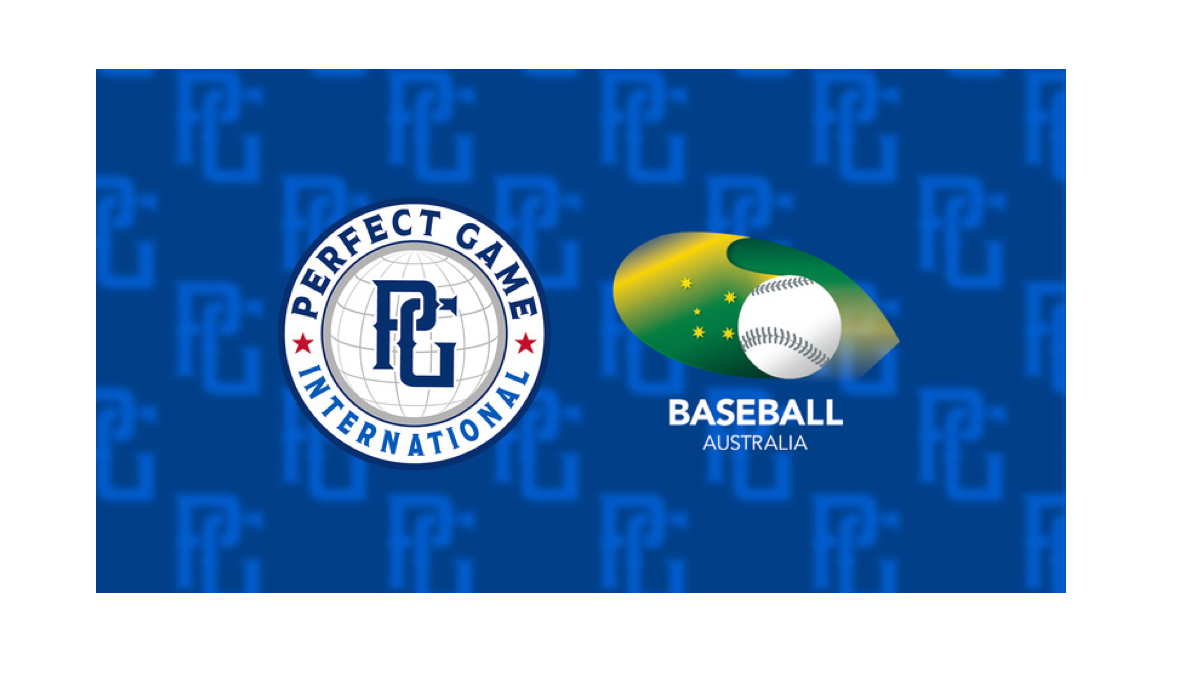 Perfect Game and Baseball Australia have announced a strategic alliance designed to expand Perfect Game's international reach, while providing Australian amateur baseball players with access to Perfect Game tournaments, showcases and proprietary data analytics and scouting services. The announcement was made during the 2022 Perfect Game World Showcase in Florida.
The alliance will help build a bridge and bond between the hemispheres and opens the door to opportunities for amateur athletes in both locations. Baseball Australia's relationship with Perfect Game will provide opportunities for Australian players to compete with and against international competition. Perfect Game will soon begin hosting events and tournaments in Australia, which will provide new experiences for North American players and their families.
"Today marks a very historic day in the continuing growth of Perfect Game," said Perfect Game Founder and President Jerry Ford. "Our alliance with Baseball Australia is at the core of what we stand for — providing baseball and softball playing opportunities for athletes of all abilities and from all corners of the globe. I'm confident this relationship will advance the interest in and popularity of the game of baseball in Australia and America."
"Baseball Australia is looking forward to working closely with Perfect Game to expand our offerings and services to our Australian athletes," said Baseball Australia Chief Executive Officer Glenn Williams, a former Major Leaguer and Olympic baseball silver medalist in 2004. "This partnership will help provide Australian baseball players with opportunities, on and off the field, that have generally only been available to a small percentage of our young players. Providing international baseball experiences in the USA and at home for more of our players will be of great benefit."
The parties first explored the possibility of an alliance in 2015, during the American Baseball Coaches Association annual convention and has since included a number of meetings in various locations between Perfect Game Vice President of National and International Development Ben Ford, Senior Director of Community Development Angel Natal and Baseball Australia's Williams.
"I want to thank Glenn Williams and his Baseball Australia staff for working diligently in helping design a partnership that is sure to catch the attention of other baseball organizations around the world," said Ben Ford. "Through this strategic alliance, Perfect Game and Baseball Australia will provide greater opportunities for athletes to chase their baseball dreams."
Baseball Australia helped assemble a team of prospects to participate in a 2019 Perfect Game event in Fort Myers, Florida. That team finished 6-1-1 and 20 of the 25 players on Team Australia have committed to play collegiately or signed professionally.
"The world is getting smaller, and this alliance will open up more doors for Australian baseball players through Perfect Game's terrific player information services, which are used by colleges and all Major League Baseball clubs," added Perfect Game consultant and former Major League Baseball General Manager Bill Bavasi.  "Baseball Australia has cultivated terrific college and Major League players over the years and I'm confident this relationship will lead to even more collegiate and professional opportunities for Australian baseball players."