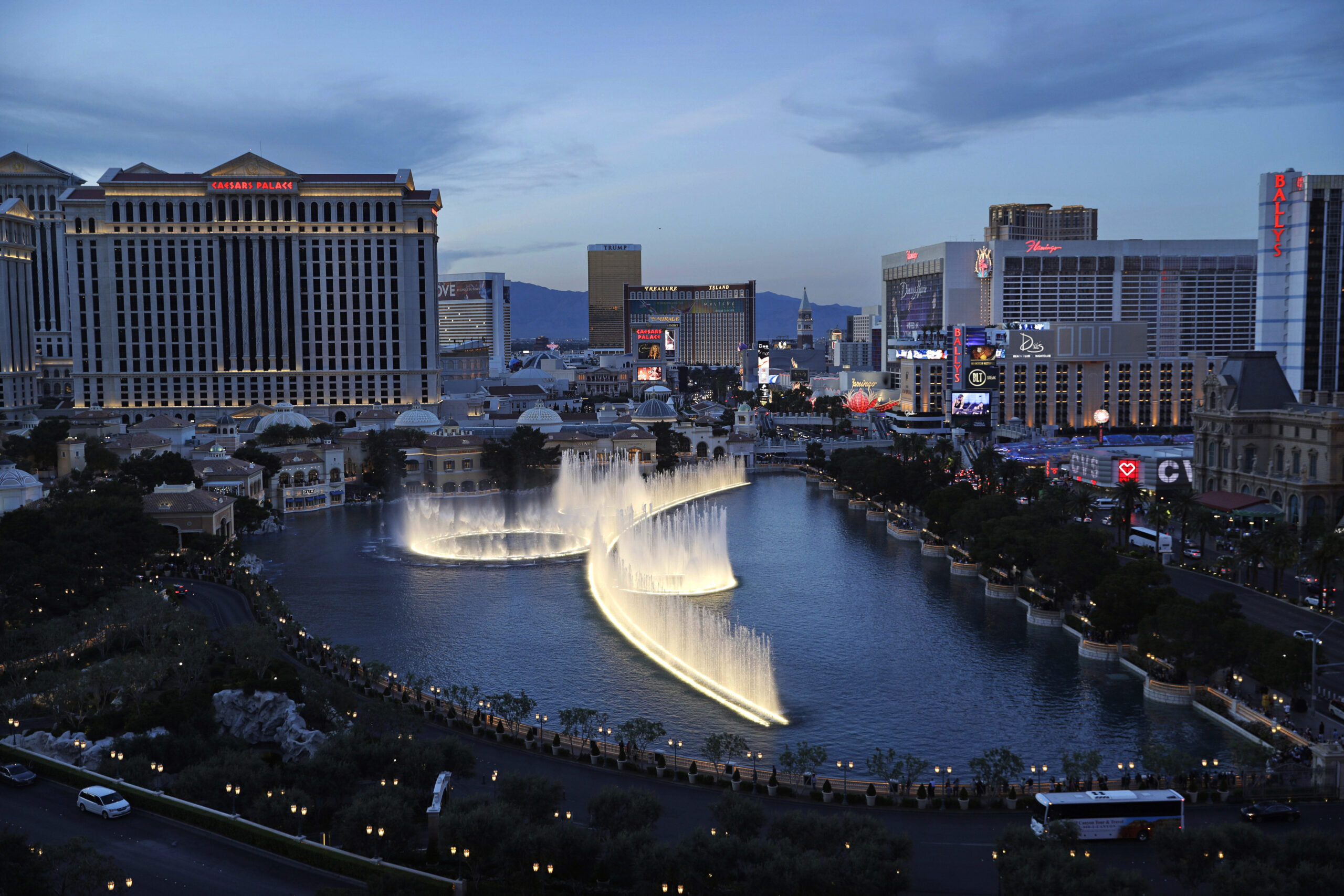 A much-discussed Formula 1 race in Las Vegas is gaining momentum according to multiple reports at the end of last week that indicated the auto racing series, riding a surge of publicity in the United States thanks to its Netflix hit series, may soon have three U.S.-based events.
The Las Vegas Review-Journal reported Friday that prospects for Formula 1 having a race that would start on the Las Vegas Strip in front of the Bellagio's famous fountains are "very real." The story said talks have been ongoing for at least six months; Nevada Governor Steve Sisolak confirmed via Twitter in October that he met with Formula 1 leaders.
Sports Business Journal on Thursday said a race in Las Vegas could happen as soon as 2023 with an official announcement made by July of this year. Formula 1 does have history in Las Vegas. In 1981 and 1982, it hosted a race in the parking lot of Ceasars Palace that auto racing historians characterized as unimaginative.
Formula 1 will race in Miami on May 8 at the Miami International Autodrome in the Hard Rock Stadium complex in Miami Gardens, a new track that will feature 19 corners and three straightaways. The Miami Grand Prix will be F1's return to the state of Florida for the first time since 1959.
Austin's Circuit of the Americas will also host the series on October 23; it has held a race every year since 2012 except for 2020 because of the pandemic. Along with Grand Prixes in Canada and Mexico, Formula 1 will race four times in North America, the first time that has happened since 1984.