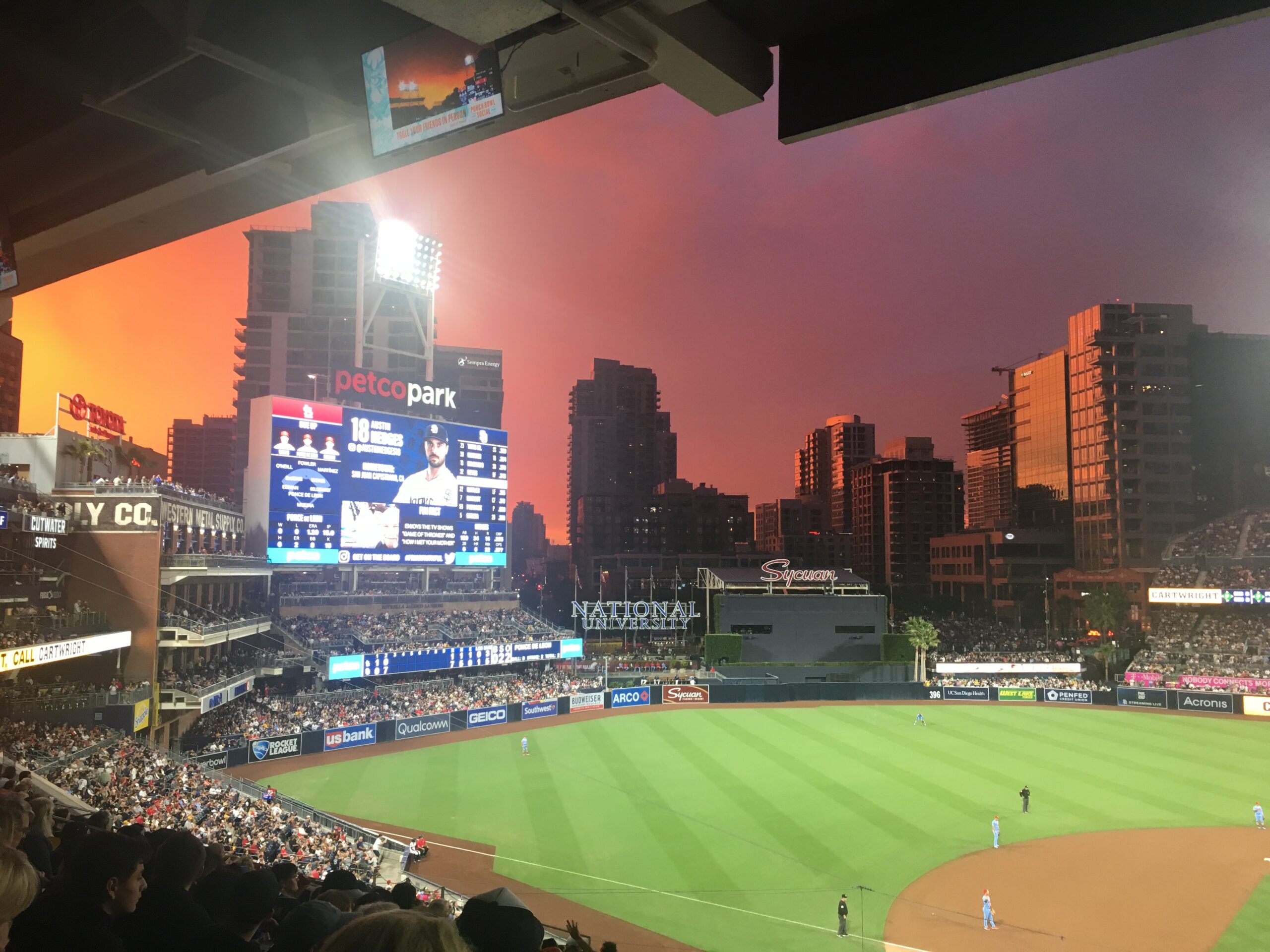 Petco Health and Wellness Company and the San Diego Padres have agreed to extend the naming rights for Petco Park through the 2027 Major League Baseball season, a two-year extension on the already 17 years that the downtown gem in San Diego has been known as.
Petco Park was recognized as the best ballpark in America according to USA Today's 2020 rankings and has hosted two National League West Division Titles (2005, 2006) and the 87th edition of MLB's Mid-Summer Classic in the 2016 All-Star Game.
"We are grateful for our long-standing relationship with Petco and are delighted to extend the length of our partnership at a key inflection point of growth for both organizations," said Padres CEO Erik Greupner. "Throughout the years, the Padres and Petco have collaborated on industry-leading initiatives that showcase our collective focus on innovation and family-friendly entertainment, including fun for the four-legged members of our families."
Throughout its history, Petco Park has hosted numerous non-baseball events including Monster Jam and Supercross events, international soccer matches, the 2014 Davis Cup and multiple concerts. Petco has also hosted baseball on a global scale as the site of the semifinals and final for the inaugural 2006 World Baseball Classic and host of second-round games for the 2009 and 2017 editions of the WBC.
In line with its health and wellness focus, Petco is also entering into a partnership with Padres players Manny Machado and Fernando Tatis Jr., finding ways to improve the well-being of both pets and their parents. Petco will collaborate with the players on social and digital content, as well as other activations. In 2016, Petco and the Padres unveiled five semi-private, premium dog-friendly suites known as "The Barkyard" in left-center field beyond the bullpens.
"The Padres and Petco are both teams with positive momentum, competing at the highest level and with great players putting up great numbers," said Petco Chairman & CEO Ron Coughlin. "And with our shared commitment to the city of San Diego, this extension generates great value for both Petco and our community. We are excited to continue working closely with the Padres and in partnership with world-class athletes and pet parents like Manny Machado and Fernando Tatis Jr. to improve the lives of pets, pet parents and our more than 26,000 partners."