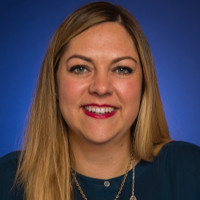 Centerplate has announced the promotion of Meagan Murray to the role of general manager at T-Mobile Park, home of the Seattle Mariners. The position takes effect at the start of the upcoming season.
Murray previously served as director of operations at the venue and has more than 15 years in the industry in fine dining, special events, concessions and sports hospitality. Her team manages all general and premium services, branded franchise concepts and overall operational excellence.
"We are proud to promote Meagan to this well-deserved role and make her the first female general manager for a Major League Baseball stadium in our portfolio," said Gregory Fender, executive vice president, Centerplate/Sodexo Sports & Leisure. "She is adept at managing all facets of our operations at T-Mobile Park in Seattle, where we capture the flavor of the local culinary scene for guests to enjoy."
T-Mobile Park hosts all Seattle Mariners home games, as well as corporate events, concerts and an immersive holiday experience for local families. The venue intends to operate under limited capacity restrictions for the upcoming season.
"I am honored to be leading our Centerplate team at T-Mobile Park, and promise that we will continue to safely bring a high-level of hospitality to fans and guests who come to enjoy a memorable experience with us," Murray said.
Centerplate's corporate parent, Sodexo, has committed itself to a gender balance initiative to advance women at all levels of the organization. To date, more than 35 percent of the company's North America Regional Leadership Committee and 60 percent of its board of directors are women.