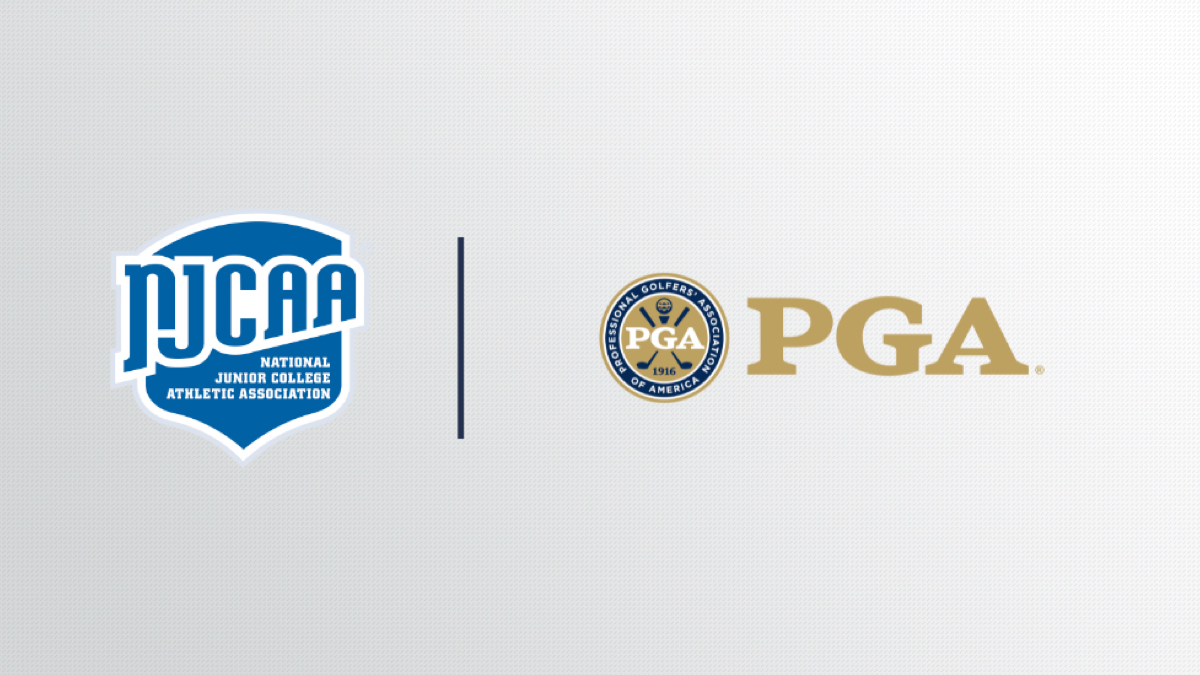 The National Junior College Athletic Association has announced a partnership agreement with the PGA of America which will see the PGA of America and the NJCAA working together to grow the game by sharing professional and career opportunities with two-year collegiate golfers.
The PGA of America will collaborate with NJCAA golf programs to offer athletes continued engagement with the game of golf beyond their collegiate experience, including career prospects within the sport.
"With over 2 million jobs in the golf industry and an increasing demand to fill those jobs, we look forward to working with the NJCAA in connecting junior college student athletes to a potential career in golf and also help them visualize what a career as a PGA professional can deliver," said PGA of America President John Lindert, the director of golf at the Country Club of Lansing, Michigan. "Connecting these golfers with PGA members for mentorship, leadership and job opportunities is a great way to bring more career opportunities to the game of golf."
The PGA will be able to connect with the NJCAA golf community, including coaches, mentors, and leadership, and be available to participate and speak at NJCAA golf Championships.
"The NJCAA is very excited about this new partnership and working with the PGA of America," said Dr. Christopher Parker, NJCAA president and chief executive officer. "This partnership will create new opportunities for two-year collegiate golfers and prepare student-athletes for success long-term within the sport."