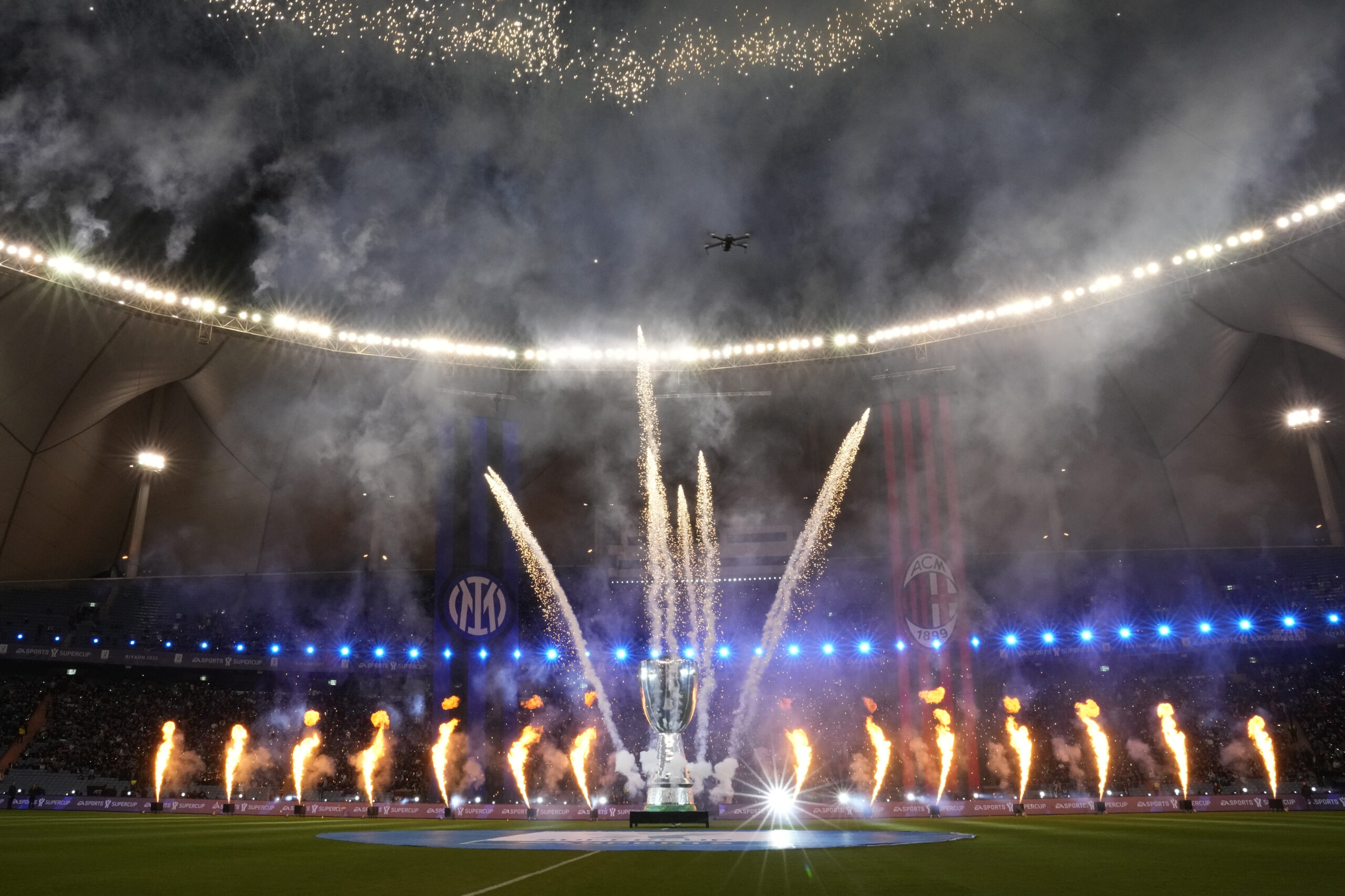 The annual Supercoppa, matching winners from Italy's Serie A and the Coppa Italia, will be expanded into a four-team tournament next year that will be played in Saudi Arabia as part of a six-year deal approved by the league this week.
Four out of the next six Supercoppas will be in Saudi Arabia, including the next two and the final two years of the six-year agreement. The middle two years of the tournament will be held at a different location; the event since 2009 has also been held in China and Qatar in addition to Saudi Arabia.
Serie A told reporters that it would make a decision at a later date as to whether it will maintain the four-team format or return to a single-match final for the following five seasons after the inaugural edition.
This year's Supercoppa was held in Saudi Arabia in January with Inter Milan beating city rivals AC Milan. It was the end of a five-year agreement between the league and Saudi Arabia that saw the event held three times in Saudi Arabia over a five-year period with two events in 2019 before the pandemic forced the game to stay in Italy. Last year's event was also held in Milan before the 2022 game was moved to Saudi Arabia.