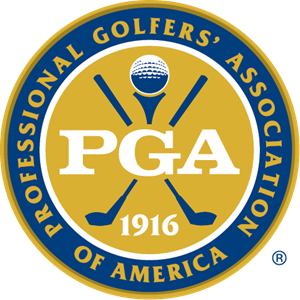 The PGA of America has announced that it will relocate its headquarters to Frisco, Texas, from Palm Beach County, Florida. The new headquarters will anchor a 600-acre, mixed-use development with an initial investment worth more than $500 million. Open to the public, the development will be home to two golf courses, a short course and practice areas totaling 45 holes; a club house; a 500-room Omni resort and 127,000-sqaure-foot conference center; a retail village; parks and several miles of trails.
The initial 25-year deal is a partnership between the PGA of America; Omni Stillwater Woods (OSW), a joint venture led by Omni Hotels & Resorts with Stillwater Capital and Woods Capital; the city of Frisco as well as its economic and community development corporations; and the Frisco Independent School District. The agreement is estimated to have an economic impact of more than $2.5 billion over the next 20 years based on a tourism feasibility study for the proposed hotel and convention center.
"Our move to Frisco will be transcendent for the PGA of America," said Seth Waugh, CEO of the PGA of America. "Everything great starts with a dream. This is the beginning of a bold, new journey as we bring together world-class partners in a world-class location—to deliver innovative and differentiated experiences for our nearly 29,000 PGA golf professionals, golfers of all abilities and our staff."
The new development will host the KitchenAid Senior PGA Championship in 2023. Additionally, Frisco will host two PGA Championships, two KPMG Women's PGA Championships and potentially a Ryder Cup.
The golf courses are expected to open in summer 2022. The hotel, convention center and other facilities are scheduled to open within six months of that date.
"Having another corporate presence, especially one with such a nationally and internationally recognized brand like the PGA of America, continues to enhance Frisco's reputation as one of the most sought-after sports and business environments in the United States," said Ron Patterson, president of the Frisco Economic Development Corporation. "The PGA will bring more jobs, as well as numerous PGA tournaments, to Frisco. Additionally, the PGA becomes the eighth professional sports organization to be headquartered in the city."
The PGA will invest $30 million to build its 100,000-square-foot global headquarters and education facility, and it will initially employ at least 100 people at the headquarters. The Northern Texas PGA, one of the 41 sections comprising the PGA of America, will also move to Frisco. OSW will invest $455 million to purchase the land and construct the hotel, conference center, retail space, parking facilities and golf courses.
"Today is both historic and transformational for the city of Frisco," said Mayor Jeff Cheney. "Not only will this signature development change the future of Frisco's northern landscape, it will transform the sport, growing a new generation of pros, fans and golf enthusiasts. As 'Sports City, USA,' we're thrilled to partner with another world-class brand like the PGA of America. We're also honored Omni is, once again, committing such a huge investment in our community, recognizing the potential to grow entertainment, tourism and economic development in one of the fastest-growing cities in America."
In addition, the PGA and the University of North Texas (UNT) have signed a memorandum of understanding to develop educational opportunities for students in fields related to sport entertainment management. Through collaboration on education, research and branding initiatives, both entities will work on enhancing the university's curriculum in areas related to sport management and hospitality while providing the PGA with outreach opportunities in areas related to the sport and business of golf.
"By partnering with the PGA of America, UNT hopes to develop unique internship and volunteer opportunities for students, conduct research and collect data on behalf of the PGA and develop educational programs for the PGA's 29,000 professionals," said UNT President Neal Smatresk. "The PGA's move to Frisco is very exciting and there are tremendous opportunities for our students and faculty to learn and grow through our partnership with such a prominent organization."